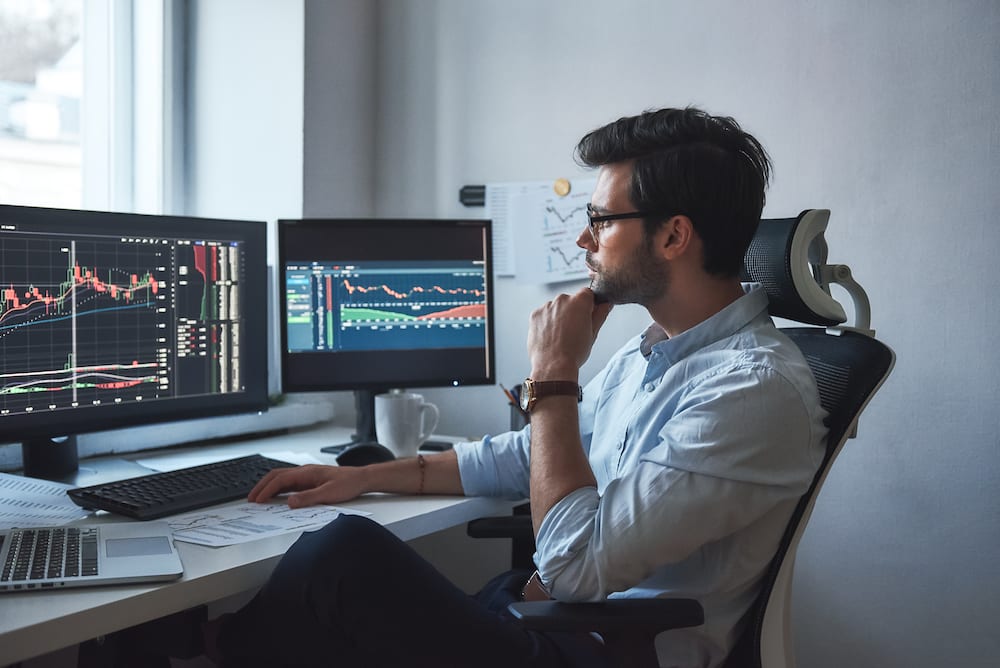 Making the final decision to close your online betting or trading account is no trivial matter. There is a lot that goes into this sort of decision, and matters become more complicated when you consider how long it has taken for you to build up your account balance.
This can make coming to a final decision really difficult — should I close the account completely, or keep it open while using a different platform? There is no easy answer to this question, and it will always depend on your own personal circumstances!
For many players, the sheer number of steps involved in this process can be off-putting by itself. However, this need not be the case.
In this brief article, we will give you a quick overview of what exactly you need to do to close your account, which should hopefully save you the hassle of having to google "Matchbook close account" or "Matchbook delete account" in the future.
With that said, in this guide, we will cover how to:
Contact Matchbook's customer service team
Find and read Matchbook's terms and conditions
The pros and cons of using the Matchbook platform
Why closing your Matchbook account may or may not be the right decision for you
Once you do make a decision about whether or not you want to close your Matchbook account, or if you have simply decided that you want more information, you will need to get in contact with the Matchbook customer support team.
But how exactly do we get in contact with Matchbook customer service?
Often, websites have a tendency to bury the customer service option in the innermost corner of their website. Thankfully, however, this is not the case with Matchbook, who has clearly taken a customer minded approach to designing their platform.
If you want to get in contact with a member of the Matchbook customer service team, you can do so using the live chat box. The live chat box is not buried in some obscure part of the website and is instead located on the toolbar attached to the right-hand side of the webpage.
This does away with the need to go searching through the website in order to find a Matchbook email address or Matchbook phone number and significantly streamlines the process. Using this chat box, you are given immediate access to a member of the customer support team who will be on hand to handle any query you might have for them.
Once you do get in contact with a member of the Matchbook customer service team, the level of support is very impressive. They are available between 09:00 to 03:00 and, in addition to the live chat box, they can be contacted using email or telephone. Additionally, they closely monitor their various social media channels, which is a great option for some quick customer help.
For the most part, the live chat is the best way to get in contact with customer support, and they can sort out your query from there. By way of comparison, the average response time for email queries is four hours, while for live chat, it is between 15 to 30 seconds. This makes the live chat a clear winner in our books!
Where can I find Matchbook's terms and conditions?
As with any trading or betting service you use, it is essential that you are able to easily access the terms and conditions of the platform you are using. These terms and conditions contain essential information about how your account  will be run and, importantly, what happens to it if things go wrong.
Additionally, the terms and conditions will also typically contain information about any fees that might be added to withdrawals or deposits. For this reason, it is incredibly important that these are easily accessible by users of the platform.
For users of the Matchbook platform however, this does not prove to be an issue in the slightest.
Information regarding the platform's terms and conditions can be located using the 'FAQ' tab which is housed on the toolbar on the right-hand side of the main page.
This will give you access to vital information about your account, as well as how to troubleshoot any issues you might be having.
If you want more detailed terms and conditions, which contain all the relevant information you might need, you can access these via a link at the very bottom of the webpage.
Usefully, the terms and conditions are subdivided into smaller sections, which enables you to quickly find relevant information, rather than having to trawl through one massive document.

Additionally, just below the terms and conditions, you can access a more detailed FAQ section. This goes far beyond the basic FAQ located in the toolbar at the side of the page and contains more detailed users guides on a range of more specific topics. This provides users with easy access to the full Matchbook terms of use in an instant.
What are the pros and cons of the Matchbook platform?
In terms of the major benefits of using the Matchbook platform, it's hard to narrow it down to just a few. Matchbook provides such a well thought out and well-rounded service it is hard to distil this to a few key features. However, there are a number of features which stand out in particular above Matchbook's competition.
Firstly, and perhaps most importantly, Matchbook has one of the best sports coverages for you to bet on of any platform operating at the minute. It has plenty of sports on offer, including numerous niche sports for those of you with slightly more unique tastes. Although it does have a primary focus on football, the number of markets covered is fairly comprehensive, and you would be hard-pressed to find something they don't cover!
Secondly, the usability of the platform itself helps Matchbook standout from the competition. The website is intelligently laid out with useful toolbars located on both sides of the webpage, which makes it easy to access relevant information or to switch markets or platforms. It manages to strike a nice balance between displaying all the relevant information you might need when placing a bet, without overwhelming your screen, which is definitely an issue on some platforms.
Matchbook also scores highly on other aspects of the website, such as customer support and transparency about fees.
In terms of the negatives, none stand out immediately for attention. While an argument could be made that the live betting offerings aren't the best and the overall aesthetic is slightly dated, these are definitely minor issues given the platform is so well-rounded. The only notable issue you might find is that the bonuses and promotions on offer are somewhat lacklustre compared to other similarly sized platforms.
Should I close my Matchbook account?
Although you might have started out at the beginning of this article with no definitive view about whether you should close your Matchbook account or keep it open for a little bit longer, we hope the right decision for you is a little bit clearer now.
Deciding to fully close down an account is no easy decision, and there are a lot of variables to consider. When it comes to deciding what to do about Matchbook specifically, the decision is no easier!
If you are struggling with this decision, one of your best options is to talk to a Matchbook customer support agent who will be able to handle your query and give you any information you require to help make your decision.
If possible, you might be able to simply suspend or pause your account for a limited time rather than closing it completely. This has the benefit of allowing you to get some distance from the platform, without having to completely delete your account.
Ultimately, however, you might decide that there is no harm in keeping your account open for a little bit longer. The Matchbook platform truly is one of the better ones out there, and for this reason, it might be worth keeping your account active. This means you will avoid having to go through the whole account setup process if you decide to re-open your account in the future. It will also preserve your account and allow you to retain all the useful information and funds you have stored on it.
No matter what option you choose, however, what is clear is that the Matchbook team will be ready, willing, and able to support you with whatever decision you decide to make. With that said, don't hesitate to get in contact with the Matchbook customer service team as soon as possible to get the advice you need.