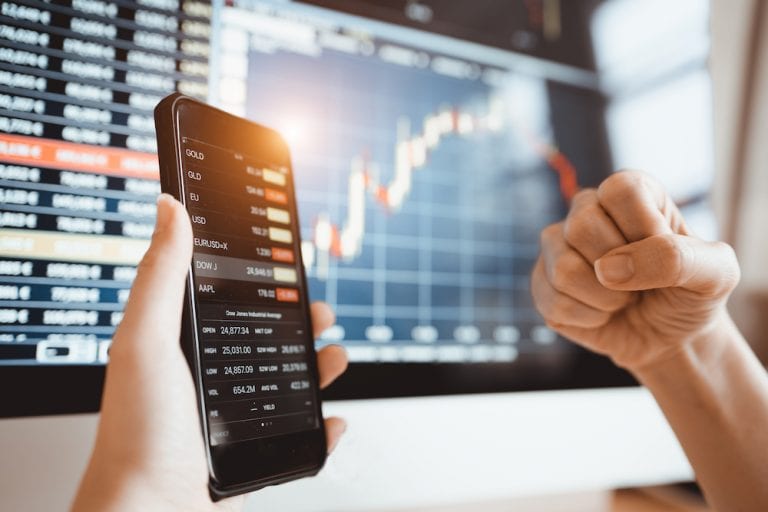 It can often be a difficult choice when it comes to closing your spread betting account. There can be a number of reasons to do it. You might feel as though you are not having the success that you want; you might believe that you have a problem; you might want to try another site that you think will offer a better service. You may believe that it will be difficult to close your Sporting Index account, but it is actually relatively simple. Sporting Index might not want you to leave, but it does not make it difficult for customers to do so.
We are going to cover the positives and negatives that come into play when choosing to close your account. We are also going to show you exactly how you can close your account. If there is anything else you might need to know, we are going to make sure that you are aware of it!
How do I close my Sporting Index account?
It is not difficult to close a Sporting Index account. All that you have to do is get in touch with Sporting Index and make it clear that you want to close your account. This can be done in writing by using the postal address given on the site or by sending an email. It is entirely up to you, but sending an email will obviously be the faster option.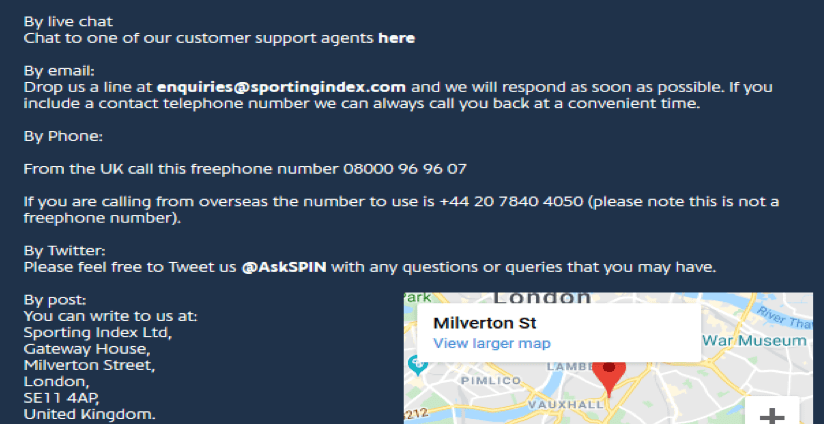 You can also use the phone number to close your account. This is different from other spread betting traders out there that do not offer this option. It is important to remember that Sporting Index does say that it reserves the right to remove the ability to close your account by phone at any time, so it is important to keep up to date with the current policy.
If you feel like you need a break but do not want to delete your Sporting Index account, then you can also take a time-out. This gives you the opportunity to have your account locked from use for between 24 hours and six weeks.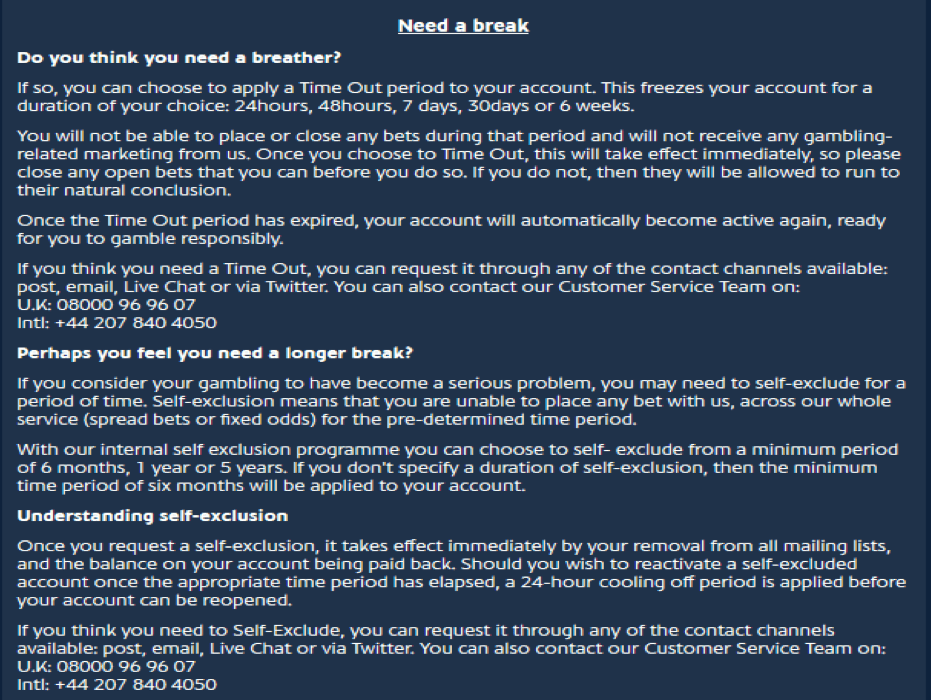 If you feel that up to six weeks is not long enough of a break, then you can self-exclude for a longer period. This will give you the option to self-exclude for six months, a year or five years. Remember that once you have chosen this option, you will not be able to use the account at all and you will also be removed from all mailing lists. Once the self-exclusion period is up, your account will not automatically be opened again. You will have to request it to be reactivated. Once you have made this request, you will have to wait for a period of 24 hours before your account is up and running again.
If you have cancelled your account, it will serve a notice period. There is no obligation for you to place wagers during this time. However, if you want to cancel the closure of your account, then you can contact Sporting Index and do so.
How do I find out Sporting Index's terms and conditions?
It is very easy to find the terms and conditions for Sporting Index.
All you need to do is scroll down to the bottom of the page.
Once you have done this, you will see the range of different terms and conditions links that are available.
The terms and conditions are all under the heading 'Rules and Terms', which makes them very easy to find.
Here, customers will be able to find everything from the Sporting Index privacy policy to the rules for spread betting.
It is a very in-depth selection of terms and conditions, which shows that Sporting Index has nothing to hide from its customers and is transparent about the way that it operates. This also shows that Sporting Index complies with the different rules and regulations that the FCA and UKGC have in place for it.
How do I contact customer services?
It is very easy to get in touch with the Sporting Index customer services and are a range of options to do so.
These can all be accessed by clicking on the 'Contact Us' link that is located in the top right-hand corner of the site.
Once you have clicked on this, you will see the full range of different customer service options that Sporting Index has available.
The services that are on offer to customers include a live chat feature. This allows for very quick and easy solutions to issues. The live chat is operated by Sporting Index customer service operatives who are very knowledgeable about the different issues that might crop up. Sporting Index also offers a phone line, which has a Freephone option for customers in the UK, if people are not comfortable using the live chat. For more long-form issues, there is also an email address available, or for people who prefer more traditional methods, there is also a postal address.
What are the pros and cons of the Sporting Index platform?
The pros and cons of using the Sporting Index platform are quite difficult to put across, mainly because there are a lot of pros to using the platform and the cons are not quite as obvious. However, there are still two sides of the coin.
Firstly, the Sporting Index platform is very easy to use. It is fast to navigate, it responds quickly, and the loading times are generally quite short. It makes spread betting a simple task and gives customers one of the best experiences on the market. All of this comes together to ensure that even beginners will not struggle when it comes to using the Sporting Index platform.
Secondly, the range of markets on offer is superb. There is one of the biggest choices of markets on offer anywhere in the industry when using Sporting Index. This ensures that customers can easily make their betting choice without having to worry that it might not be available. The markets are an important aspect to spread betting, and Sporting Index has nailed them.
Thirdly, the education section is one of the best online. Customers are able to learn all about spread betting from the moment they sign up to Sporting Index. There are no worries about the required information not being available to beginners here. There is a full learning section that can bring anyone up to speed. There is also a wealth of information and several lessons that will help more experienced traders to improve their knowledge. It really helps to bring people in line with what they should know about spread betting.
In terms of cons, the only real major one is that the choice of sports is quite limited. Because there are not many sports to choose from, customers might not be able to place wagers on events that they have knowledge about. Even though the markets are quite wide, the lack of sports on offer might put off some customers who prefer niche sports.
Should I close my Sporting Index account?
This is a difficult question to answer because the situation for each user is slightly different. You cannot make an absolute decision for someone else without knowing their circumstances. However, we can provide advice that will help you make your own informed decision.
First off, you need to consider whether you have an issue with problem gambling. If you feel that you have an issue or are close to having an issue, then the best course of action would be to self-exclude yourself for a while. If after that period of time, you still feel like you are not in a position to use the account responsibly, then closing your account is most likely for the best.
However, on the other side of the coin, if you enjoy your time at Sporting Index and have a relative degree of success, then closing your account is probably not the right choice for you. If your account is not causing you any distress and is not causing you any financial issues, then there is no reason why you should close your account.
Overall, whether you should close your account is wholly down to your own personal situation. If you feel that the account is causing you harm, then look into it. If you think that it is a positive aspect of your life, then keep your account. Whatever you do, the decision needs to be yours, but make sure that you take advice before making a definite decision.
PEOPLE WHO READ THIS ALSO VIEWED: