The Importance of a Healthy Investment Portfolio
If you're new to investing, then it can be a minefield, even if you think you have a reasonable understanding of how everything works. Experienced investors can still find things difficult, especially if markets are particularly volatile due to political or economic reasons. Very few things are guaranteed in investing, though some places are a lot safer than others. To develop a healthy investment portfolio, first assess your risk appetite. If you tend to be on the cautious side, then you may want to have a larger proportion of your investments in places where you can all but guarantee a return on your cash. Banks, despite the global meltdown in 2007/2008, are generally considered to be safe to put your savings in, but as interest rates have been historically low for many years now, you're unlikely to get a high return in terms of the interest paid to you.
Another reasonably safe investment vehicle would be government bonds. You loan a government money, and although the percentage returns for interest may not be very high, you will get a regular return and, at the end of the contract, get your invested capital back. You may prefer to stick to bonds from economically secure countries, such as the US, UK or Japan, but you can take on more risk by buying them from an emerging county. Corporate bonds are investments in companies and are generally higher risk depending on how that company performs financially.
Top Asset Management Companies
When you are considering putting together a healthy investment portfolio, you will need a fund manager guide to determine which company is likely to be the best for you for both long- and short-term investing. Choosing the right fund manager can be difficult, but you can find some initial information here to help you make the choice to build your healthy investment portfolio.
Nuveen: Based in the US, Nuveen has been in business since 1898. Its specific capabilities include generating income for real assets, retirement and alternatives, and they are committed to responsible investing. The company offers the scale of a large business with specialist expertise through investment affiliates and will often invest alongside their clients. Focused on what their clients need and what their values are, Nuveen has $146 billion fixed income assets under its management.
Wells Fargo: Wells Fargo is headquartered in San Francisco and in 2015 became the world's largest bank by market capitalisation, though it dropped to second in 2016. It is still the second biggest bank in debit cards and home mortgaging servicing. Its investment arm offers a wide range of opportunities to grow income and capital, whether it's for retirement, providing for the family or raising funds to pay for college. In 2017, the company's total assets totalled close to $2 trillion.
US companies tend to dominate as the US economy is so vast, but you can find UK and European based fund managers with good track records as well.
Top 3 Stock Broker Comparison
of 10 Stock Brokers
eToro
of 10 Stock Brokers
Interactive Investor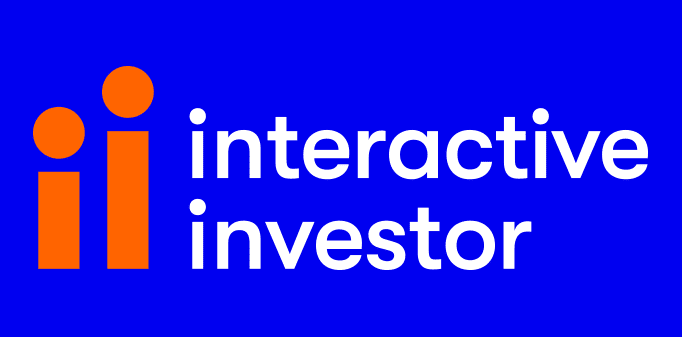 Custody fee
£9.99 monthly
Dep. Protection
50.000 GBP
Go to Broker
Risk warning: Capital can be lost. Terms and conditions apply.
of 10 Stock Brokers
IG Stock
Dep. Protection
50,000 GBP
More Top Asset Management Companies to Consider
Additional wealth management companies include some of the following:
Northern Trust: Founded in Chicago in 1889, Northern Trust has offices in the US, Europe, Canada, the Asia-Pacific region and the Middle East, serving clients from sovereign wealth funds to high wealth families and individuals as well as corporate brands and hedge funds. In March 2018, the company had $10.8 trillion in assets under custody or administration and $130 billion in banking assets.
Wellington: Based in the US, Wellington Management has investors located in 50 different countries and offers comprehensive investment management services. Its investment approach spans global equities, currencies, commodities, fixed income and alternative markets. Clients include private investment offices, foundations, endowments, central banks and sovereign institutions as well as defined benefit and defined contribution plans.
Legal & General: Legal & General is perhaps best known as a provider of a wide range of insurances but is also a UK-based global asset manager. The company works with businesses, pension fund trustees and their advisers to supply risk transfer solutions. For this part of the business, it has a UK market share of around 30%. Retail clients are also an important part of its business, and customers are dealt with directly through partners and advisers. In 2017, the company's return on equity was 25.6%, and it gave a dividend of 15.35p.
Wealth management is a huge industry, and there are many who have billions, if not trillions of pounds or dollars under their management.
Top European Asset Management Companies
Here is a list of top asset management companies with headquarters in Europe.
Amundi: Amundi is based in France and is Europe's largest asset manager by assets under management. Managing over €1.4 trillion of assets, it has clients all over the world and has six main investment hubs. It serves retail, institutional and corporate clients tailored to their needs and with targeted outcomes and risk profiles.
Deutsche Bank: Set up in Berlin in 1870, Deutsche Bank has grown to provide a wide range of banking and investment services. It offers private and personal banking and many options for investing, including mutual funds, bonds and a portfolio management service. Deutsche Bank is a leader in Germany and Europe and has strong links with North America and Asia as well as key emerging markets. Employing 78,000 people in more than 70 countries, the bank aims to offer financial solutions for all its clients.
UBS: UBS is a Swiss company headquartered in Zurich and provides financial advice and solutions to institutional, corporate and other clients throughout the world. Its main aim is to generate good and sustainable returns for its clients, and the company has offices in 52 countries. It looks to capitalise on important growth prospects wherever it operates to ensure good returns for all types of clients.
Many clients will be investing pension funds to look for long-term growth, and many will be looking at different types of investors to help them manage their money.
Forex
Forex is an internationally traded market and the biggest financial market in the world, with the largest volume. However, out of the countless traders on the market, only a few become financially [...]
Forex
Forex trading has garnered the attention of aspiring traders and investors from around the world as it is an easily accessible and global tradeable financial market. With a daily turnover of over $ [...]
Before You Start Investing
Investing can often be a complex subject, and if you feel that you don't really know what to do, then take advice from professionals before you move into any investment project. You need to be sure that what you are being offered in terms of advice is sound, which is why researching the best fund manager option is essential. There are many stories of people who have been conned out of the money they have invested by scammers, so a reputable firm whose record you can check is crucial to your investment plans. It's perfectly possible to work on your own investment portfolio, and this will depend on how much time you want to spend doing it and how clued up you are in terms of how the various markets operate.
As has been said many times, a little knowledge is a dangerous thing, so if you are going to do it yourself, such as trading Forex, buying stocks or any other type of investment, you need to be certain about the risks and the potential rewards. As investing is a global business, you may need to feel your way in. It's why fund managers exist – these are people who understand the financial world intimately and can give you the best advice available. Trust is a large part of investing, and in a complex financial environment, you should do a broker comparison for fund managers to look at charges and services.
How to Invest Your Money
Most investments entail some kind of risk. In order to minimise the risk – though you won't be able to eliminate it completely – you will have to decide how far you are prepared to go with your investment strategy. It's why building up a healthy investment portfolio is the way to go. When you make a decision to use a fund manager, you will be asked questions as to how much risk you are prepared to take. If you are risk averse, then you may be directed into investments that are mainly safe but could include one or two riskier bets that your adviser considers could get a higher return. Commodities, especially precious metals, are often considered to be relatively safe, with the potential to increase in value when world markets are in turmoil.
Gold, in particular, is reckoned to be a safe haven, but you should look at trends and discuss them before buying into any commodity. If you're looking to build a healthy investment portfolio that will have some investments that will give you a relatively safe return and some that you're prepared to take a risk on, then you're a long way to balancing that portfolio. There is always a risk of losing capital in any investment process, so ask questions and decide what suits you own circumstances.
Range of Investment Types
As you move further into the investment world, you'll find that there are an enormous number of options for planning to grow your money. Here are two of the options you could choose:
Government bonds: These are issued when governments want to raise money, and in many cases, these are reasonably safe bets. Well-established governments are not expected to go bankrupt, so the money you loan them, whether on a short- or long-term basis depending on the contract offered, is as safe as it could be. You could also go for a higher return by investing in bonds from smaller and, perhaps, less stable governments that need to raise money. You will have to take the risk that things could go wrong, as was the case with Greece a few years ago.
Corporate bonds: With corporate bonds, you are buying into a company that has issued shares. Vast corporations, especially in the tech world, can be good for increasing your wealth through dividends and share price increases. You are always subject to the vagaries of the market, however, so what goes up can come down.
Understanding your many options is key to helping you make good decisions with your fund manager.
Conclusion:
Should You Use a Fund Manager, and if so, Which One?
It's your decision, but our advice would be that if you don't have the knowledge, skills or time to devote to investing, then using a fund manager is probably the best way to go for a secure way to get good returns on your money. The most important aspects of investing are deciding what your goals are, and the investment decisions will depend on whether you are looking at short- or long-term outcomes. It also depends on how much you have to invest initially and how much you are able to commit on a regular basis.
The more money you put in, the more you are likely to get out. Retirement savings, for example, are usually thought to be secure, but recent problems in the UK with companies going into administration have created uncertainty for employees. If you can save outside a company pension plan, then contact a financial adviser and see how you can make your money work for you.