Analysts bullish on Qualcomm's (NASDAQ:QCOM) 5G potential after Q3 beats
Nigel Frith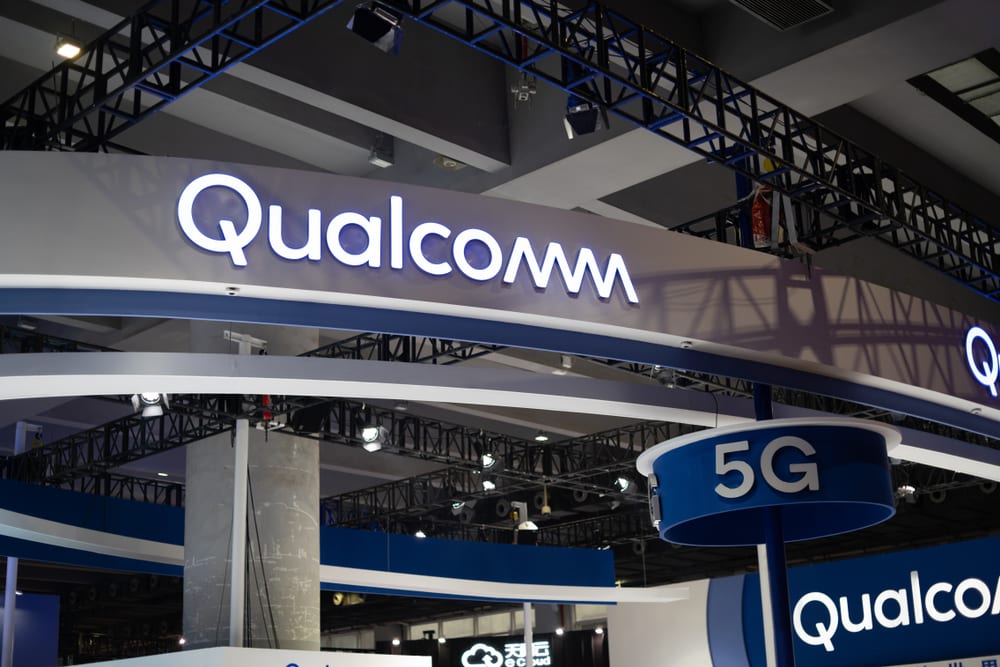 Semiconductor and telecoms equipment company posts $0.78 Non-GAAP EPS and $4.81bn revenue.
Potential from Apple licensing agreement and 5G unit sales boosts 2020 outlook.
Shares make biggest move in more than a year, priced at $90.90 on Thursday.
Qualcomm (NASDAQ:QCOM) shares soared to a 52-week high in Thursday's trading after the chipmaker said it was positioned to sustain "long-term growth."
The news follows Qualcomm's Q3 earnings and revenue beats and its positivity about a licensing agreement with Apple (NASDAQ:AAPL).
For the three months to 30th September 2019, Qualcomm delivered $0.78 Non-GAAP EPS (-12.4% Y/Y) and $4.81bn revenue (-17.5% Y/Y), which came in ahead of the Wall Street analyst consensus by seven cents and $100m, respectively.
The California-based company also offered strong near-term guidance as it now expects $0.80–$0.90 earnings and $4.4bn–$5.2bn revenue for Q4, which again beat expectations.
Cowen said Qualcomm "surprised to the upside", and that it expects the benefits from the Apple settlement and higher 5G modem and RF chip selling prices to boost bottom-line next year and through to 2021.
Cowen was one of a number of research firms and analysts to offer a more bullish outlook for Qualcomm on Thursday as higher ratings and price targets came in flooding in hours after the report was published.
RBC Capital Markets added $13 to a new $88 price target, Mizuho Securities raised its price target to $80, UBS went from $73 to $87, and Goldman Sachs offered a small hike from $57 to $58 as analysts noted Qualcomm's position as a leader in next-gen 5G mobile technology.
In a conference call, CEO Steve Mollenkopf said 5G was one of the investments it has made in recent years that is now bearing fruit, and that the growth and progress seen during 2019 can be maintained in the long term.
He added: "As a reminder, 5G brings a significant increase in complexity over 4G, such as new and dense network architectures, high-performance basebands, advanced RF front end designs, increased processing requirements, in addition to driving the leading-edge process node."
Goldman Sachs said the 5G unit market forecast (175 million – 225 million) went above and beyond its previous expectations and was a key factor in the decision to offer an increased revenue forecast of $24.2bn for Qualcomm in the 2020 calendar year.
Canaccord Genuity's Michael Walkley said the Apple settlement and renegotiations with Samsung and LGE bode well for Qualcomm's licensing model and the higher-margin QTL unit, which delivered $1.15bn revenue in Q3.
Alliance Bernstein was not quite as content with the latest showing after stating the latest period "wasn't really a good quarter in the grand scheme of things" and standing pat on a Market Perform rating and $72 PT.
Investors were ready to buy into QCOM on Thursday though as shares rallied 7.4% after the first bell to extend stock gains since 1st January to 60%. Shares were valued at $90.90 by mid-morning.