Apple (NASDAQ:AAPL) delivers "all-time record" for Services, beats Wall Street expectations in Q3
Nigel Frith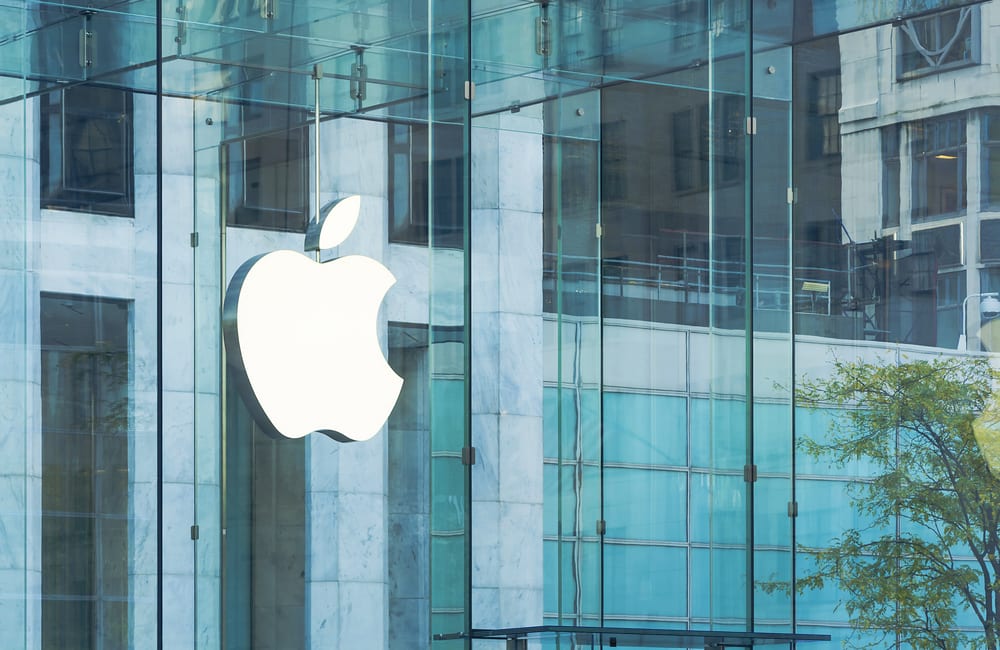 Tech giant shrugs off iPhone sales slump as Services and Wearables ensure financial beats
$2.18 EPS and $53.8 billion revenue versus $2.10 and $53.4 billion consensus
Shares rise (+4.4%) on Wednesday, highest value since 1 November 2018
Apple (NASDAQ:AAPPL) hailed its "biggest June quarter ever" on Wednesday as strong returns from its services and wearables segments offset a decline in iPhone sales and helped the tech giant to surpass the Wall Street consensus on both earnings and revenue in Q3.
Apple said overall revenues climbed 1% year-over-year to $53.8 billion, which was $390 million ahead of the pre-report forecasts. Earnings per share for the period came in at $2.18, 8 cents up on estimates but 7% lower than the comparable period in 2018.
The Cupertino-based company was pressured by a 12% drop off in iPhone sales ($26 billion) as the trend of customers delaying upgrades to hold onto older models continued. However, a focus on services appears to be paying off as there was double-digit growth for the App Store and Apple Music and a 15% uptick in overall revenue to a record $11.5 billion.
Apple continues to perform well in international markets as 59 per cent of Q3 revenue came from overseas sales. CEO Tim Cook said the impressive showing bodes well for the months ahead. He noted during a conference call: "These results are promising across all our geographic segments, and we're confident about what's ahead. The balance of calendar 2019 will be an exciting period, with major launches on all of our platforms, new services and several new products."
Apple updated its guidance for the final quarter of its fiscal year on Wednesday. It now expects to deliver $61-$64 billion revenue in Q4 and gross margin between 37.5-38.5%. Operating expenses are tipped to top out at $8.8 billion. The board also declared a cash dividend of $0.77 per share in midweek.
Apple shares were set for liftoff on Wednesday on the back of the better-than-expected showing. Shares advanced 4.4% in premarket trading and were primed to open at $218.00, which would be the highest price for nine months and extend the company's rally in 2019 to +37.6%. Apple is now nearing the hallowed $1 trillion valuations once again.
Investors will also be pleased to see services gaining traction amid a slower period for the company's flagship smartphones. CFO Luca Maestri also expects wearables and other accessories to pick up the slack. Apple logged 11% and 8% increases in Mac ($5.8 billion) and iPad ($5 billion) in revenue in Q3.
Maestri said: "Wearables, home and accessories revenue accelerated across all our geographic segments, growing 48% to over $5.5 billion and setting a June quarter record. This growth was fuelled primarily by the strong performance of our wearables business, which was up well over 50% and has become the size of a Fortune 200 company over the last 12 months."
Analysts remain relatively bullish on Apple Stock as there are currently 18 Buy ratings and 15 Hold ratings compared to just 3 bearish Sell ratings. The average stock price target is $213.64.