Bed Bath & Beyond (NYSE:BBBY) shares lower after same-store sales decline, takes shine off EPS beat
Nigel Frith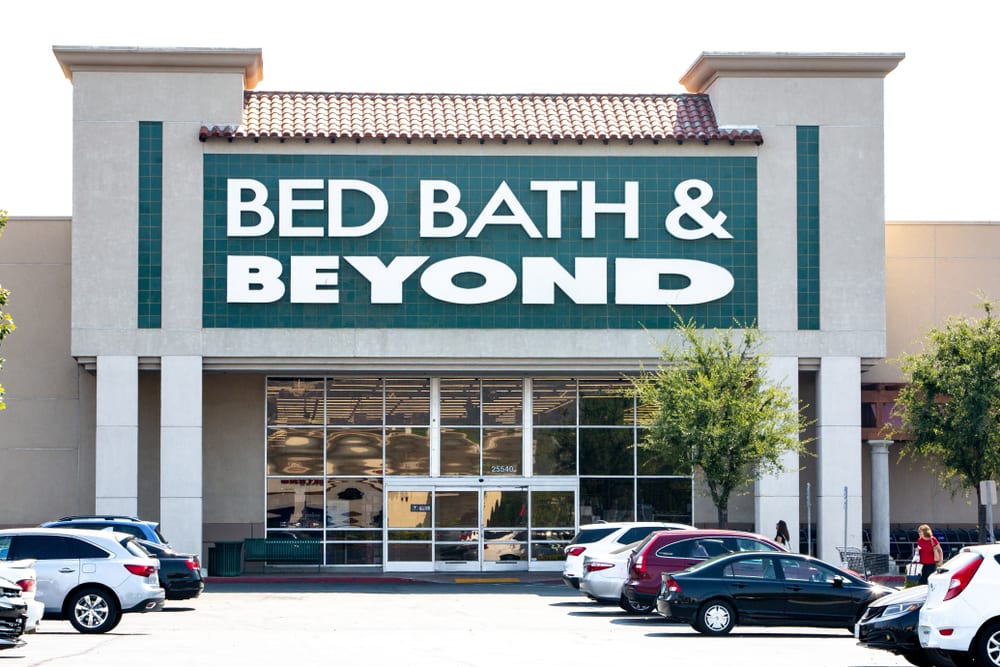 Home retailer delivers $0.12 Non-GAAP EPS and $2.57B revenue in fiscal Q1
Earnings 4 cents ahead of consensus but down 68% Y/Y, revenue misses by $10 million and 6.5% lower Y/Y
Same-store sales fall by 6.6%, BBBY expects to hit low-end guidance this year
Bed Bath & Beyond (NYSE:BBBY) saw its biggest single-session share slump in 10 months at the end of last week after investor sentiment was soured by a same-store sales decline in Q1 and a less-than-stellar outlook for the remainder of the year.
The retailer-store company had traded higher (+6.2%) immediately after the release of its latest corporate report which was promising at first glance with a 4 cents earnings beat and in-line group revenues but analysts soon started noting a few areas for concern including a sharp comparable sales decline in H1 2019.
While $0.12 EPS for the period ending 1st June was ahead of the Wall Street consensus, it was still a 68.4% drop from the comparable period in 2018. Revenue of $2.57 billion also failed to live up to the $2.58 billion expectations and represented a 6.5% fall year-over-year.
Interim CEO, Mary A. Winston, said in a statement that Bed Bath & Beyond remains an "iconic brand with tremendous opportunity" but admitted that a "fundamental change" in its approach is required to support business transformation. She said the Board and management team are now committed to a new strategy.
Winston added: "We have set four key near-term priorities that include stabilizing and driving top-line growth; resetting the cost structure; reviewing and optimizing the Company's asset base, including our portfolio of retail banners; and refining our organization structure."
BBBY will be hopeful of reversing the 6.6% drop off in comparable sales recorded in fiscal Q1, which was much wider than the 3.8% decline forecast by analysts prior to the report.  There was also a net loss per diluted share of $2.91 on $371.1 million for the three month period.
The New Jersey-based company followed up with more conservative guidance for FY2019. It had previously stated net sales could top out at $11.7 billion but it now expects it to be around $11.4 billion. Diluted earnings per share for the year are forecast to be around $2.11.
The lacklustre showing is unlikely to force many analysts from the sidelines. Bed Bath & Beyond currently has a Hold consensus with 17 Hold and 4 Sell ratings compared to just 2 bullish Buy stances. The average price target of $14.84 is more than $3 up, on the current price of $11.17.
Loop Capital's Anthony Chukumba stood pat on his Hold rating. He said: "While management's near-term strategic priorities appear sensible to us (particularly the possibility of divesting some of it myriad non-core concepts), given the unabated multi-year deterioration in the company's fundamentals-combined with the lack of a permanent senior management team – we believe Bed Bath & Beyond is largely a "show me" story."