Bitcoin sentiment indicator posting lowest ratings since Crypto Winter
Tom Cleveland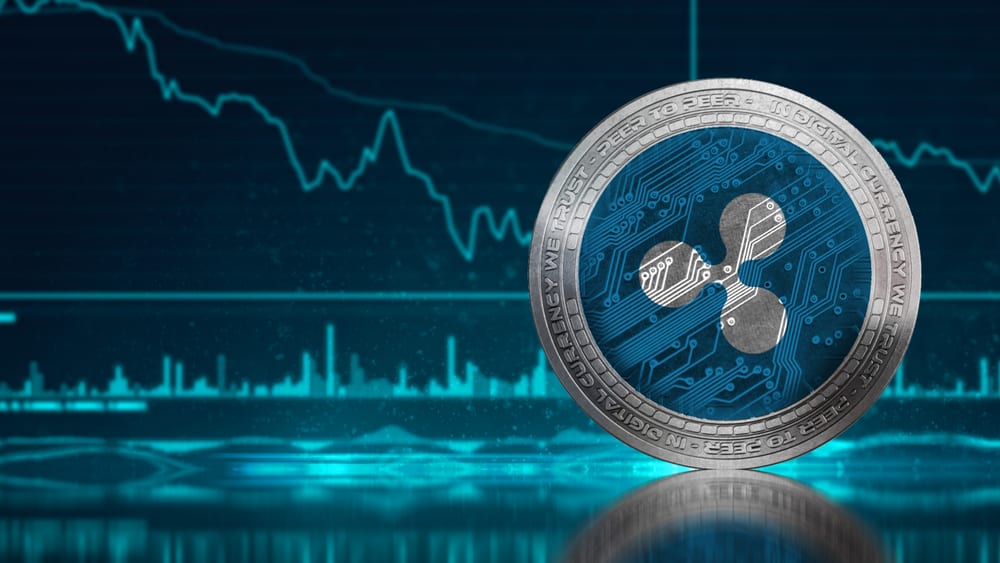 Technical Analysis (TA) is the best tool that we have today to gauge investor sentiment and make predictions in our financial markets, based on prior price behavior. There is a herd mentality amongst us, which reveals itself time and again through recognizable patterns that often repeat. TA, however, only speaks to probabilities of next steps in a market and is never a guarantee of what will happen. Having said this, crypto analysts have focused on one rather complex indicator that suggests that Bitcoin investors are presently filled with a level of fear that hearkens back to the days of Crypto Winter.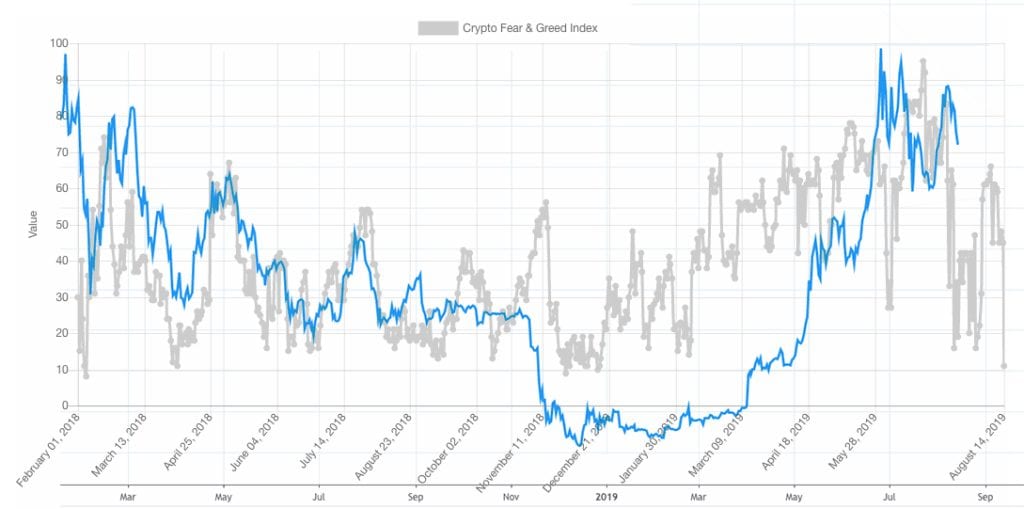 The indicator goes by the name of the "Fear and Greed Index", and, unlike other oscillators and what have you that rely on statistical derivations, this index combines survey data with a wide range of other data points to arrive at a value for the day. The creators of this "crystal ball" apply their proprietary algorithms to such things as trends, volatility, and comments on social media to compute a figure between "0" and "100" – the zero represents "Extreme Fear" and the score of "100", "Extreme Greed". The value today hit "11", the lowest on record for 2019 and only last seen in 2018.
The daily value is reflected on the team's website as a circular meter of sorts, but they also include this historical recap, where Bitcoin's price behavior has been overlaid. The chart's usefulness as a leading indicator is eerily visible, when you compare the peaks and valleys of each data line. The BTC "Blue" line is shown dropping from $11,400 down to $10,500. In today's action, it fell further to $9,500, but it has recovered to $10,000. For now, there is only a BTC index, but creators promise other altcoin indices in the future.
The index is by no means perfect, nor is any other technical indicator, for that matter, but there is an eerie correlation that cannot be ignored. The solid run up in its values in early 2019 were a precursor of what was to come later, a meteoric rally that blasted through five record months from February and then ended in June. The major drop in July was also a harbinger of what was to come thereafter, and currently, batten down the hatches.
How is the Fear and Greed Index constructed?
According to the developers' website, they conduct surveys once a week, polling as many as 3,000 people that are crypto market followers. In order for the survey to be statistically valid and yield results that are meaningful, a large sample must be taken every week. Through their own "secret" ways, they transform this survey data, along with the five other categories listed below, into a single value for each given day:
1) Surveys (15%)
2) Volatility (25 %)
3) Market Momentum/Volume (25%)
4) Social Media (15%)
5) Dominance (10%)
6) Trends (10%)
Does the index have the respect of professionals in the industry?
Alex Krüger, a global macroeconomist, trader, and followed analyst on Twitter, does not use the tool "per se", but he does recognize the apparent correlations: "I don't like the index's construction much, but it has been relatively accurate at pinpointing bottoms or near abouts on the daily. I don't trade off of it but it sometimes lines up with the chart nicely and with traders on social media and private chats going dead silent." Having seen today's value, Alex expressed no fear and was quite confident that buyers looking for a last chance at a bargain would establish support at $10,300.
Bitcoin prices did not fall off a cliff today because this index nearly fell to single digits. Financial markets across the globe are in disarray due to recession fears. The most well respected predictor of recessions, an interest yield inversion between 10-year and 2-year Treasuries, finally made a crossover. It stunned the market. Herd mentality dictated a rush for the exits. The resulting "black hole" has sucked everything toward it, including Bitcoin, which had been a "safe haven" of sorts lately. It has, however, found support at $10,000. Let's hope it holds and that fear dissipates soon. The index needs to go up.