The worlds of celebrity, royalty and virtue signally uncomfortably comingled this week
Claims of hypocrisy were made as advocates of greener consumption patterns appear the most willing to leave a large carbon footprint
Duke and Duchess of Sussex rack up headline-making 'airmiles' on a private jet
This follows actress Emma Thompson's decision to fly from LA to London – to take part in a protest – which was against flying
Just to show how the other half live, big brother Prince William and his family take £77 a ticket, general public Flybe flight, from Norwich to Aberdeen
Carbon off-setting, individual consumption patterns and hypocrisy were bundled together this week and hurled in the direction of royal newly-weds the Duke and Duchess of Sussex. The "climate emergency" they have been so keen to bring into the public domain was temporarily put on hold when they made a series of holiday flights using carbon-heavy private jets.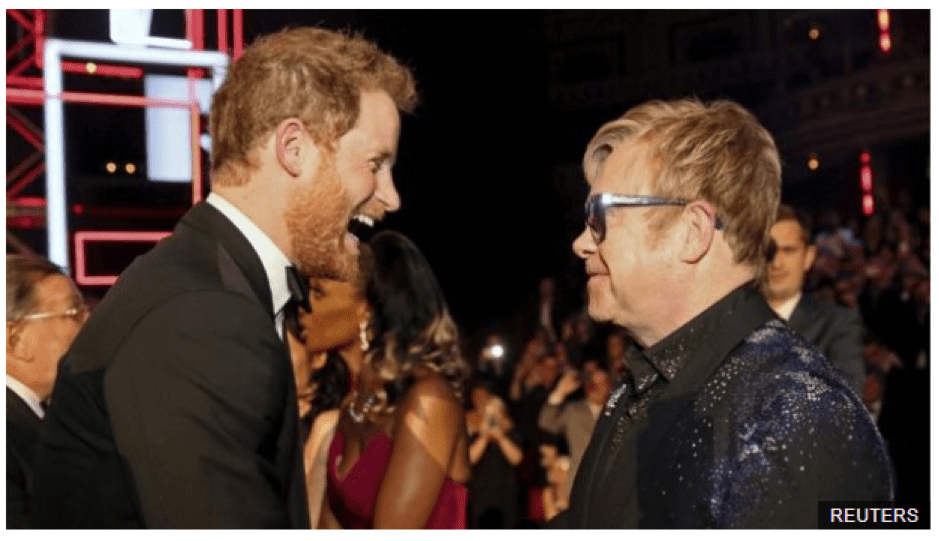 Faced with the challenge of how to get to their chosen holiday destinations, Harry and Meghan opted to fly on a friend's private jet. Taking the opportunity to benefit from the security, privacy, comfort and time saving offered by that form of transport, the couple made a completely rational decision that upholds basic economic principles. The problems arose when it was pointed out that the Duke has been advocating a greener way of life for all very recently. He said:
"I've always thought: this place is borrowed. And, surely, being as intelligent as we all are, or as evolved as we all are supposed to be, we should be able to leave something better behind for the next generation."
Harry and Meghan have been reported as limiting the number of their offspring to just the one. A means of reducing demand on the world's resources. This apparent passion for all things eco even led to him sharing some of his photographs on Instagram. Writing for Euronews, Doloresz Katanich, notes Harry's Insta caption as. "Today is #earthday – an opportunity to learn about, celebrate and continue to safeguard our planet, our home."
The young Duke hasn't just been busy on social media. He's also taken on the important, yet difficult, task of managing upwards. Even the head of the family business has taken on some green ideas.
"The royal household is also committed to reducing its environmental impact, among other measures, the Buckingham Palace has announced some changes last year, such as cutting back on the use of plastics."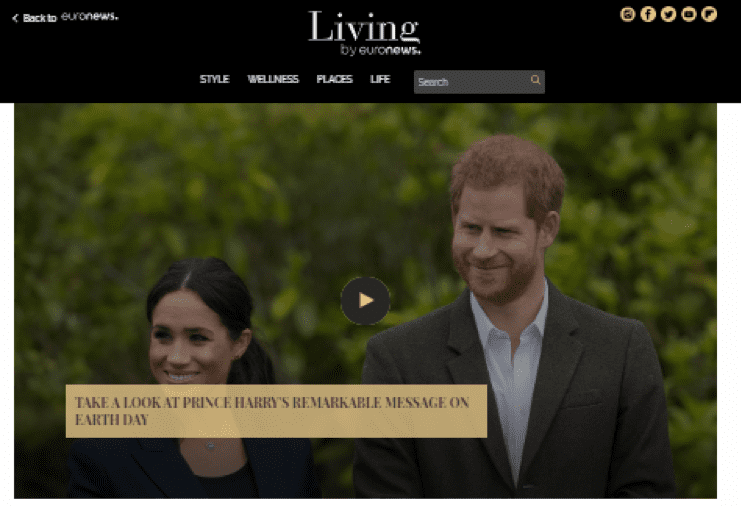 The problem is that the decision to fly by private jet to Ibiza and the South of France has, according to the BBC, generated 37.6 tonnes of carbon emissions.
"More than six times an average Briton's yearly emissions, or 111 times those of a person in Lesotho where Prince Harry went on his gap year and helped found a charity."
Source: BBC
Friends in high places
When news of the trips broke, they were explained by the Duke and Duchess to have been offset by their musician friend Elton John. The process traditionally involves planting trees and some basic classroom level chemistry. The trees absorb and store carbon found in the atmosphere.
The trend for personal offsetting started over ten years ago. Dominic Murphy wrote of his personal experience when the process hit the headlines in 2007. It came to public attention at the time when former prime minister Tony Blair adopted offsetting so that he didn't have to cut back on long-haul holidays. Murphy wrote.
"For a start, offsetting those trips to Bangkok seemed ludicrously cheap – £17 per flight per person, when we were paying fares ranging from £350 to £500-plus"
Source: The Guardian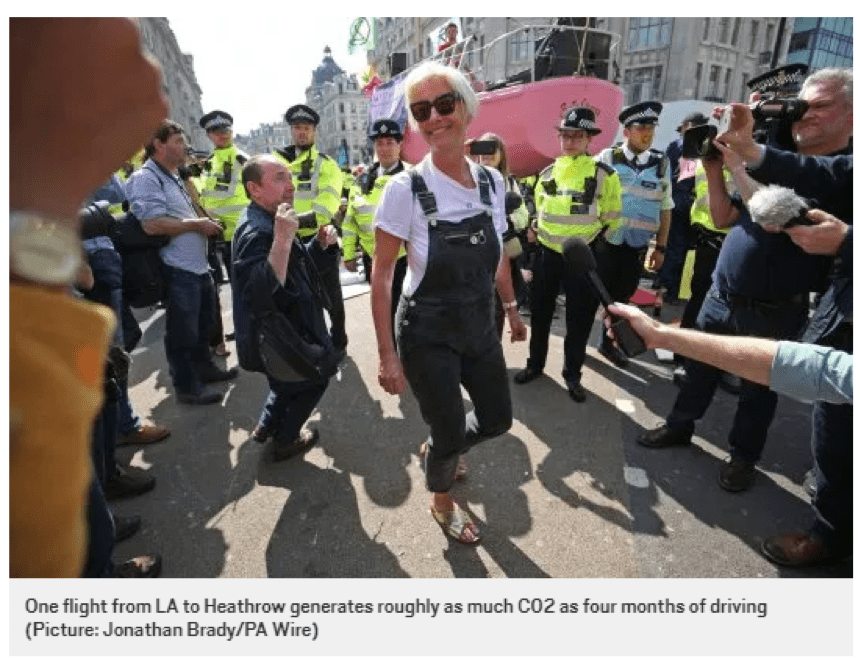 Actress Emma Thompson is still offsetting. She was so keen to be part of the Climate Extinction protests in London (April 2019) that she flew 5,400 miles from Los Angeles to London to take part. When asked about the possible hypocrisy involved, Thompson said. "I plant a lotof trees."
Does offset work?
How many trees Emma Thompson is responsible for planting is not public knowledge. A bigger and more fundamental question is whether the number matters?
'Offsetting is worse than doing nothing,'said professor Kevin Anderson from The University of Manchester when speaking to The Spectator.
'It is without scientific legitimacy, is dangerously misleading and almost certainly contributes to a net increase in the absolute rate of global emissions growth.'
Source: The Spectator
Anderson's argument against offsets finds empirical support in a May 2019 ProPublica feature by environmental journalist Lisa Song. The Song review of global carbon offset established that the projects were either unfit for purpose, and never going to meet their targets, or had success which was short-lived and quickly reversed. A lot of projects could have their effectiveness accurately measured to begin with. Song concluded.
'Ultimately, the polluters got a guilt-free pass to keep emitting CO₂, but the forest preservation that was supposed to balance the ledger either never came or didn't last,'
Source: The Spectator
When news of the trips by the Duke and Duchess of Sussex broke, one of the questions asked on social media was along the lines of "What about if you don't fly but book the off-set anyway?"  Plant the trees, capture the carbon but also remove your consumption from the equation. It appeared a fair enough question considering the green 'credentials' of Harry and Meghan. Unfortunately, the research suggests the gain from planting will be minimal if anything at all.
The end of family holidays?
An alternative approach for those that have the budget to fly private is to fly commercial instead. The Duke of Cambridge was bringing up the rear at Norwich airport this week as William and his family responded to his younger brother's headline grabbing and travelled on a Flybe commercial flight to Aberdeen.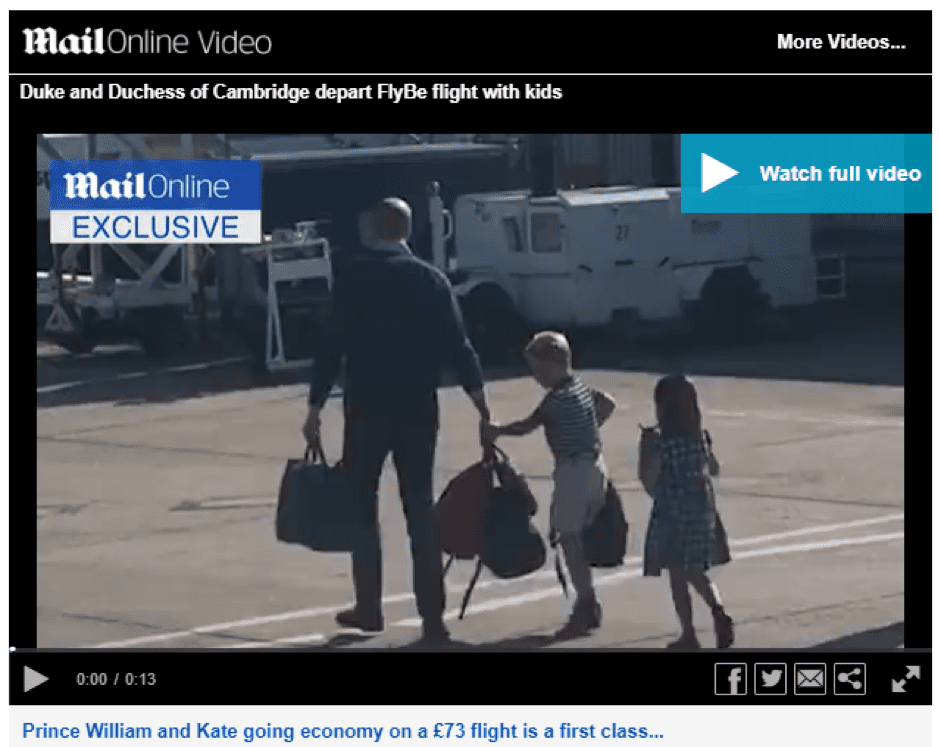 Those that can afford both options ought to be cautious as the decision does leave one holding rucksacks rather than champagne.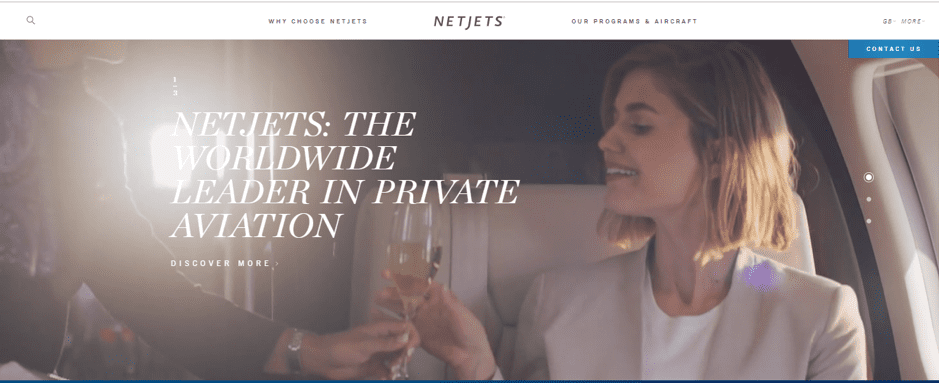 Some XR (Extinction Rebellion) protestors are calling for the number of flights taken by the general population to be rationed. It's not yet clear whether the policy would be applied in equal measure to celebrities, the nobility and the acting professions. Or whether private and commercial flights will be equally rated. While the policy is fine-tuned, there is an opportunity to take on board the message made by Prince Harry recently. He said on Instagram.
"With nearly 7.7 billion people inhabiting this Earth, every choice, every footprint, every action makes a difference."
Source: Town & Country Magazine