Chinese live-streaming service DouYu revives plans for $640 million US IPO
Nigel Frith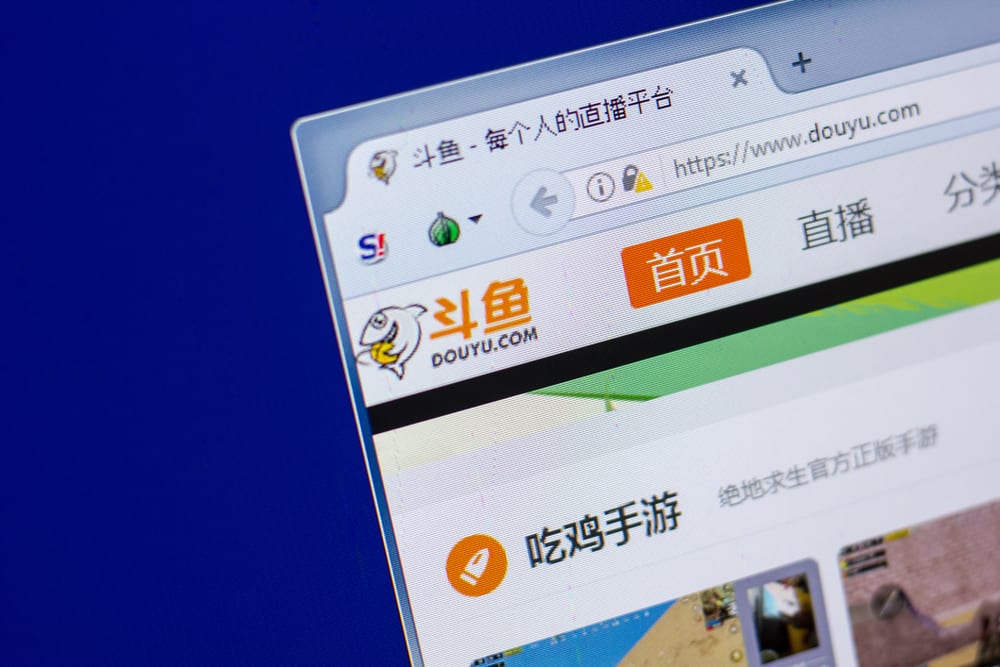 ● Set to start trading on Nasdaq on Wednesday (17 July) under NASDAQ:DOYU ticker after pricing depositary shares at $11.50-$14
● First filed for an IPO in April before postponing floatation due to US-China trade war
● Will use proceeds to support content expansion, R&D, marketing and potential acquisitions
Live streaming platform DouYu is pushing ahead with plans for an initial public offering on the New York Exchange just two months after it shelved the floatation due to concerns about the tit-for-tat tariff battle and general tensions between the United States and China.
DouYu first filed a preliminary application for an IPO back in April when reports stated it was hoping to raise around $500 million to strengthen its position as a content leader in esports, invest in cutting edge tech and step up international expansion plans. It also announced its intention to list under the NYSE:DOYU ticker.
However, protectionist trade rhetoric from the US President Donald Trump and the prospect of higher rate tariffs on $200 billion Chinese goods forced Douyu to reassess its position. On May 6, just ten days before it was due to start trading, the Chinese company opted to postpone the share sale.
Sino-US relations have not been as strained in recent weeks and DouYu confirmed on Monday (15 July) that the initial public offering is now being revived with an even more ambitious target for proceeds. It will now offer almost 50 million American depositary shares with a price range of $11.50-$14 per share when it makes its public debut on Tuesday evening.
Several underwriters will work on the deal, which could raise up to $640 million, including J.P. Morgan, Merrill Lynch and Morgan Stanley. Plans for the latest round of investment remain the same with the latest regulatory filing showing 35% of proceeds will be used to expand content offerings and 30% going towards R&D.
Tencent Holdings has been a major backer since 2016 and invested $632 million in the company last year, which extended its ownership of outstanding shares past the 40% mark. DouYu will now offer 67.4 million shares and is hopeful investors will be attracted by its live-streaming performance in China where it has the highest level of user engagement in the country.
More than 153 million people were active on a monthly basis during the final quarter of 2018, which was almost a 20 million increase on the comparable period a year earlier. There are also 6 million streamers creating content with more than 5,000 under contract with DouYu.
Several other companies are expected to go public this week. Intercorp Financial Services will list in the US under the NASDAQ:IFS ticker on Thursday with an offering of 9 million shares priced between $44-$50, which could raise up to $423 million. Afya Ltd (NASDAQ:AFYA), Medallia Inc (NASDAQ:MDLA), AssetMark Financial Holdings Inc (NYSE:AMK) also expect to raise $234 million, $247 million and $250 million, respectively when they price later this week.