Cryptocurrency industry gets new friend, but powerful enemies remain
Nigel Frith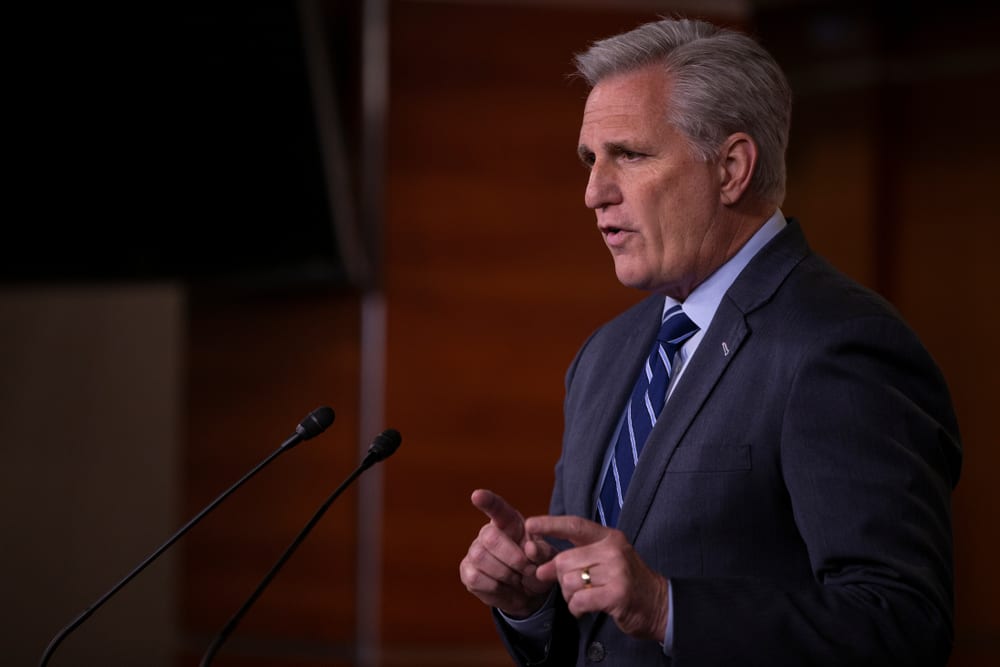 US house minority leader expresses strong support for cryptocurrencies
However, Kevin McCarthy attacked Facebook's Libra and its potential to create monopolies
US treasury secretary Steven Mnuchin recently labelled cryptocurrencies as "a national security issue"
The last few weeks have been a turbulent period, not only for bitcoin (BTC) but also for altcoins. Facebook's announcement of its own cryptocurrency, Libra, suddenly brought the whole cryptocurrency industry into the limelight like never before.
After Donald Trump's recent anti-crypto remarks, bitcoin and other cryptocurrencies took a severe battering in the market. Fortunately, a prominent politician has now thrown his weight behind the industry. US house minority leader Kevin McCarthy disregarded Trump completely and praised bitcoin in an interview with CNBC's Joe Kernen.
McCarthy said: "I like bitcoin. Is it where it needs to be? No, but the real thing I like when it comes to bitcoin is blockchain, because I like the security."
Although he didn't explain his comments further, he was likely referring to the view that it is nearly impossible to penetrate bitcoin's blockchain because of its extremely robust hash power, and that it is very difficult to reverse or censor transactions.
Nevertheless, McCarthy proceeded to launch an attack on Facebook's Libra cryptocurrency, particularly the monopolistic and centralisation aspects of the whole project. He warned that a large, powerful firm like Facebook could literally wipe out the competition and added: "So you can only use Uber, so you can only go to one certain bank, so you can only use Facebook."
He also mentioned data and how powerful Facebook could become if it were to venture into financial services.
His warnings can be compared to what Phil Chen said earlier at HTC EXODUS, where he warned that Libra could provide Facebook with a chance to nearly completely wipe out digital privacy.
McCarthy is just one of an increasing number of politicians, technologists, media personalities and investors who have recently started to praise bitcoin in public. One of them is Mark Mobius, who praised China for clamping down on the crypto industry in the past. Noticing how institutions are flooding into crypto markets, he has since had a change of heart and more recently said that he might invest in bitcoin if it continues its growth. He also mentioned its potential as a borderless payment medium.
Another recent convert is former Facebook executive Chamath Palihapitiya, who explained on Squawk Box that bitcoin is the ideal hedge "against the traditional financial infrastructure." He added that when monetary or fiscal policy becomes wobbly, bitcoin could become "the schmuck insurance you have under your mattress."
Although some high-profile people have recently expressed support for cryptocurrencies, the industry still has very powerful opponents. One is US treasury secretary Steven Mnuchin, who recently claimed that cryptocurrencies have been used to facilitate illegal activities such as extortion, tax evasion, human trafficking, and the sale of illegal drugs.
He even described the cryptocurrency industry as being a "national security issue."