Domino's Pizza (NYSE:DPZ) shares decline after Q3 earnings, revenue, sales misses
Nigel Frith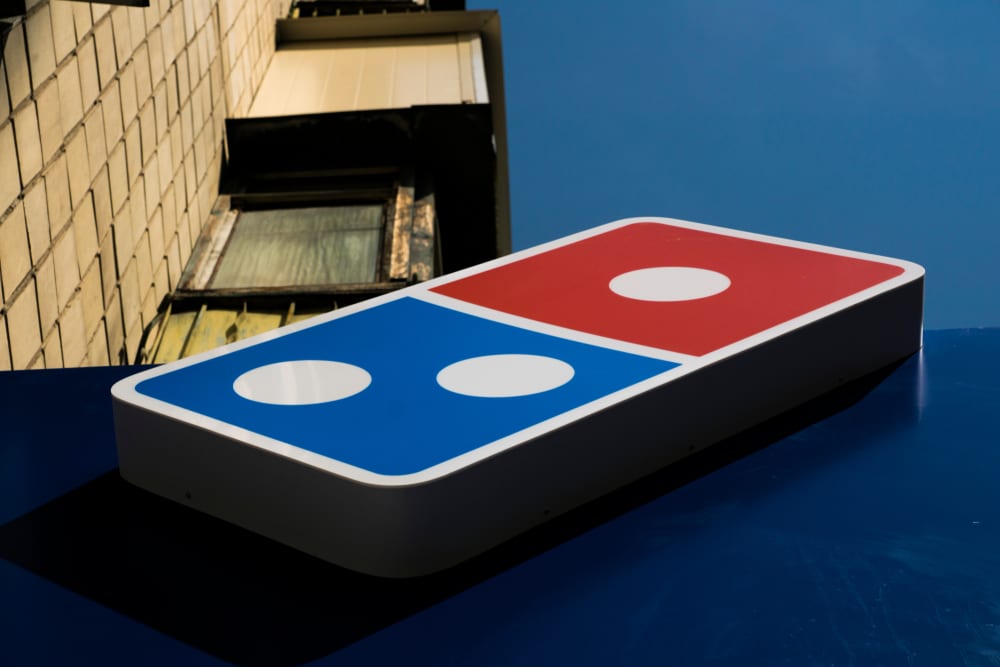 Michigan-based pizza company posts $2.05 Non-GAAP EPS and $820.81m revenue versus $2.08 and $823.2m consensus
Same store sales grow at slowest pace (+2.4%) for four years
CEO backs 'fortressing' strategy amid intense competition from third-party food delivery apps
Shares fall 6.5% in Tuesday's premarket, down 8.5% in 2019
Domino's Pizza (NYSE:DPZ) posted narrow earnings and revenue misses for Q3 on Tuesday as an increasingly competitive food delivery market continued to pressure its once-dominant position and ability to drive same-store sales growth.
For the three-month period ending 30th September, Domino's said that its earnings per share was $2.05, a 5.1% spike on Q3 2018 but two cents shy of the consensus, and revenue amounted to $820.8m, up 4.4% year-over-year but $2.1m short of the pre-report expectations.
Same-store sales failed to pick up the slack after growing at the slowest pace since 2015 at +1.7%, which fell short of the +2.6% consensus.
International sales increased 1.7% versus the 2.86% forecast.
Domino's followed up with more conservative guidance for sales during the next two to three years, which are now expected to grow by a slower 7-10% rate rather than the 8-12% range offered earlier in the year.
It also expects softer same-store sales both at home (2-5%) and internationally (3-6%) during the same period – both of those outlooks are down from previous guidance.
Despite its brand reputation, Domino's has struggled to assert itself in a burgeoning food delivery market where consumers now often use third-party services such as Postmates and Grubhub (NYSE:GRUB).
Domino's may be paying the price for not partnering with these disruptive delivery networks, but CEO Ritch Allison has ruled out that option in favour of a long-term internal strategy named 'fortressing', involving the addition of more local chains to lower delivery times.
The restaurant company now has 16,528 stores around the world after opening 1,174 new locations (+214 in Q3) during the last 12 months.
Domino's shares went into reverse after the release of the report on Tuesday and were set to open 6.5% lower at $226.49, which would extend the year-to-date fall to 8.5%.
DPZ had closed 0.03% up at $242.21 after Monday's session.
Allison said in a statement that Q3 had been a "good quarter" for Domino's and that it continues to lean into its "fundamental strength" in a "unique competitive environment."
He added: "Strong unit growth and positive comps yielded a solid and balanced quarter of retail sales growth across both the US and international businesses.
"We remain steadfastly focused on driving profitable growth for the Domino's system, and most importantly, for our franchisees."
Domino's operating margin rate in Q3 was 17.4% after rising 60bps since the last quarter.
Gross margin rate also grew 90bps to 38.5%.
DPZ currently has an Overweight analyst consensus with 14 Buy ratings, 10 at Hold and one at Sell.
The average price target is $281.63.