Earnings data – investors rotate into 'cheaper' stocks
Nigel Frith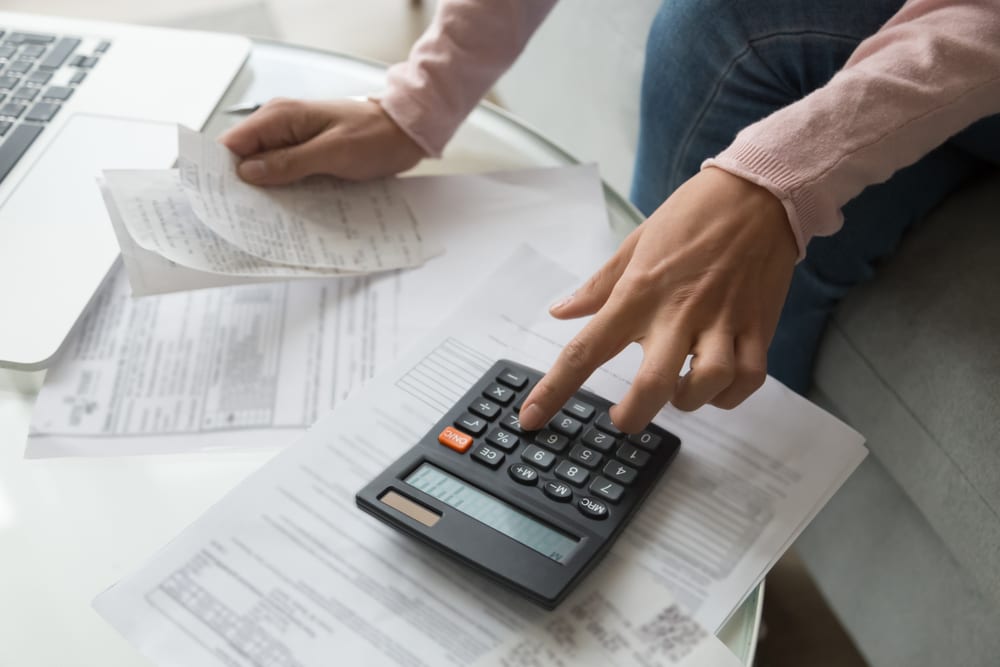 The recent recovery in equity markets is being driven by a rotation from 'growth' into 'value' stocks
Seen by analysts as a sign that investors are taking a more optimistic view
It could signify that the market might finally be ready to make new highs
The question of whether earnings can hold up continues to cast a shadow. A recent report suggests the fall in forecast earnings may be the factor that holds share prices back
August saw a steady recovery by the equity markets, which belies a fundamental shift from stocks with high PE (price to earnings) ratios to those with lower PE ratios. Patti Dom of CNBC wrote in a note:
"Winners have become the losers and some of the less-loved names in the stock market are suddenly in demand, as a rotation sweeps Wall Street."
Source: CNBC
There are two views to take. The more positive one sees this distinctive shift in risk appetite as a signal that the markets can finally break through the resistance levels, which have repeatedly held. Next year sees a presidential election, as such, interest rates are low and employment levels are high. Consumer spending translates as corporate revenues.
On the other hand, the recent rally may just be a momentary move caused by the promise of even more liquidity being pumped into the markets by central bankers. At the point at which bankers stop that flow, or realise they can't sustain it, then the fundamental problems will come to the fore. The German economy is staggering into a recession and a US-China trade war is already impacting global trade figures. A global contraction hurts everyone and consumers can be easily spooked by the geopolitical risks that currently abound.
Investors can choose their sides in the current bull vs bear debate, but may benefit from a recent Investopedia study, which focuses on earnings and looks at the connection with valuations to a granular detail:
"The price-to-earnings ratio (P/E ratio) is the ratio for valuing a company that measures its current share price relative to its per-share earnings (EPS). The price-to-earnings ratio is also sometimes known as the price multiple or the earnings multiple."

Onwards and upwards?
The price action of the S&P 500 is forming a rising wedge pattern. It has bullish characteristics when viewed over a one-year or a five-year time frame.
S&P 500 index — Year-to-date price chart: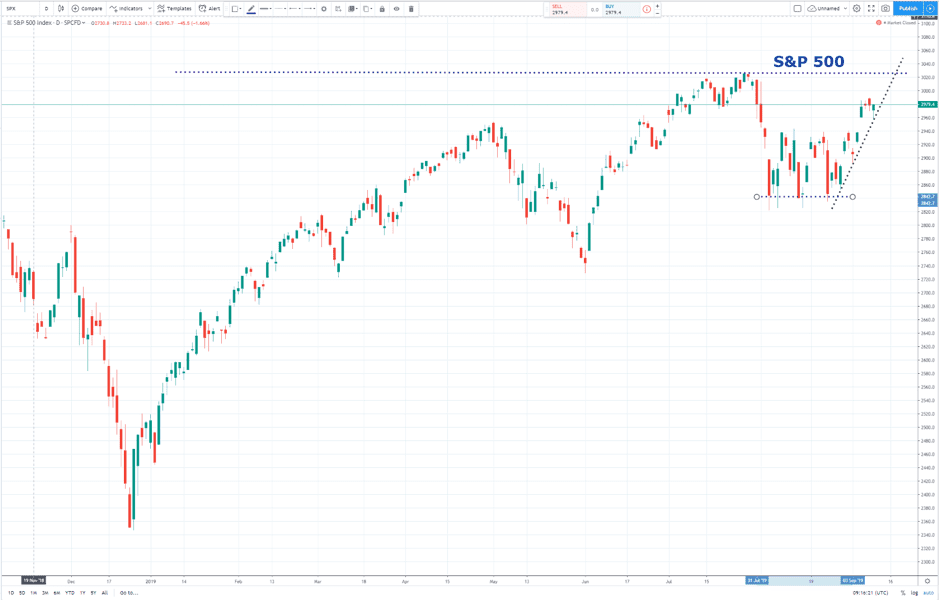 S&P 500 index — Five-year price chart: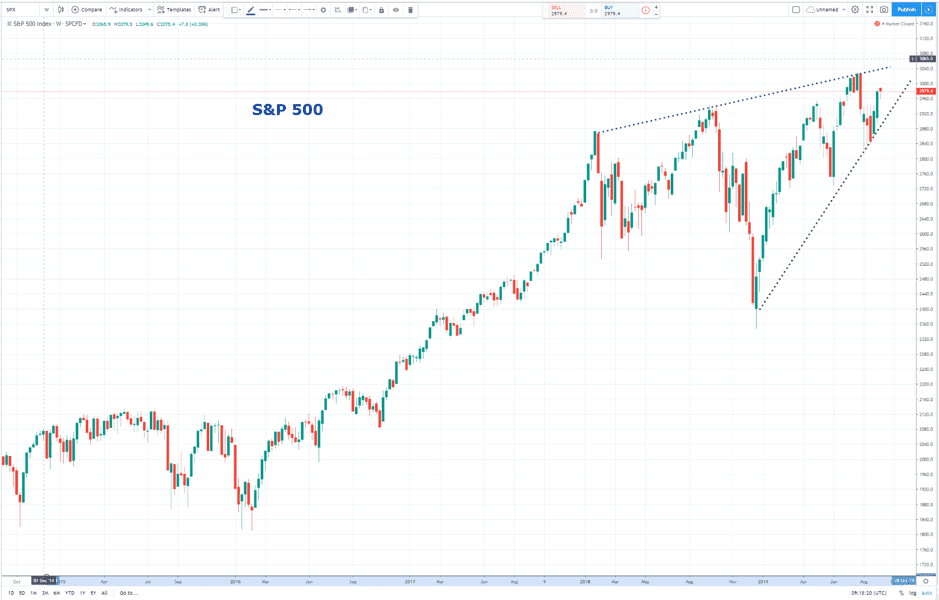 Further price increases, of course, can't be taken for granted. The period July 2016 to October 2017 saw markets move up in pretty much a straight line, but then trade within the price range 2,400–3,020. In the time period prior to the bull run (Feb 2015–June 2016) the market again traded within a range, this time between, 1,760–2,080.
S&P 500 index — Five-year price chart — with channels: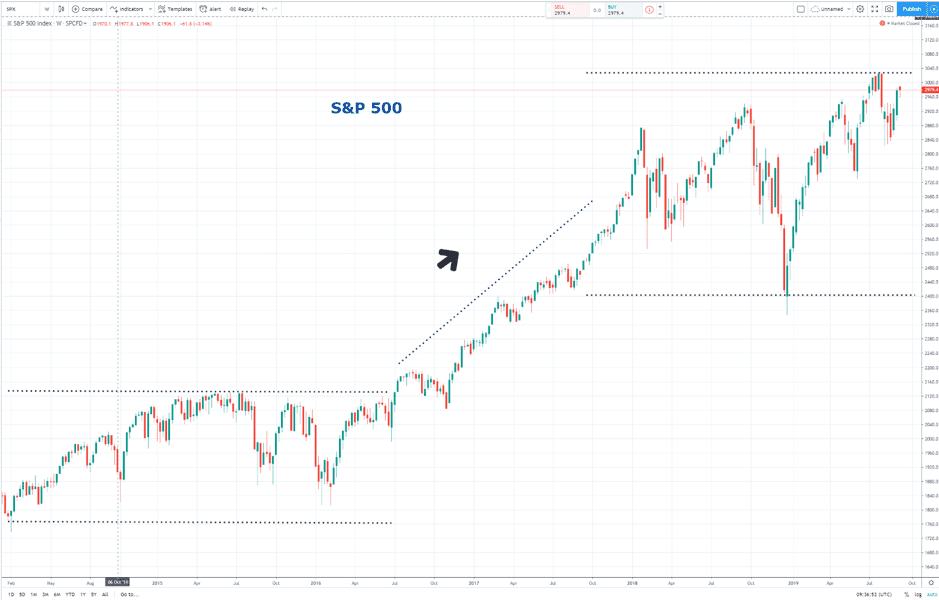 There is a question arising. Do the arguments for increased optimism support a break out of the current range, and the start of a new bull-run, or will price action lose momentum and fall back into the sideways channel? The shift from growth stocks to value stocks might shed some light. Art Hogan, chief market strategist at National Securities, said:
"All the stuff in the middle has started to outperform. The momentum trade and the defensive trade is unwinding… It feels like it's been triggered because yields have bottomed. That low on the US 10-year feels like an overshoot."
Source: CNBC
Earnings — the case for the bears?
Despite the noise generated by the geopolitical hot-spots, the fundamental approach to stock valuations will call on past earnings, current earnings, forecast earnings and the P/E ratio of certain stocks. The current move out of higher P/E ratio growth stocks, which promise future rather than current reward, signifies investors think now is the time to harvest. The economic environment is not as gloomy as some have suggested over the summer and corporate revenues will remain strong.
A report by ZeroHedge.com considers the other scenario and highlights how earnings per share could be dropping off, which will ultimately, through the P/E ratio, impact the share price.
"As Morgan Stanley reminds us, S&P 500 1Q EPS growth came in at -0.3% y/y when all was said and done. Blending the reported numbers from companies that have already reported with estimates for those remaining, the consensus S&P 500 2Q EPS y/y growth is now forecast to be -2.6%. In 1Q, 5 of the 11 S&P 500 sectors had negative y/y growth. For 2Q, the breadth is much worse, with 8 out of 11 sectors expected to come in with negative y/y growth."
Source: ZeroHedge
Multpl.com provides a chart showing the ratio in a historical context. Removing some of the outliers shows that the P/E is trading near the top of its long term range.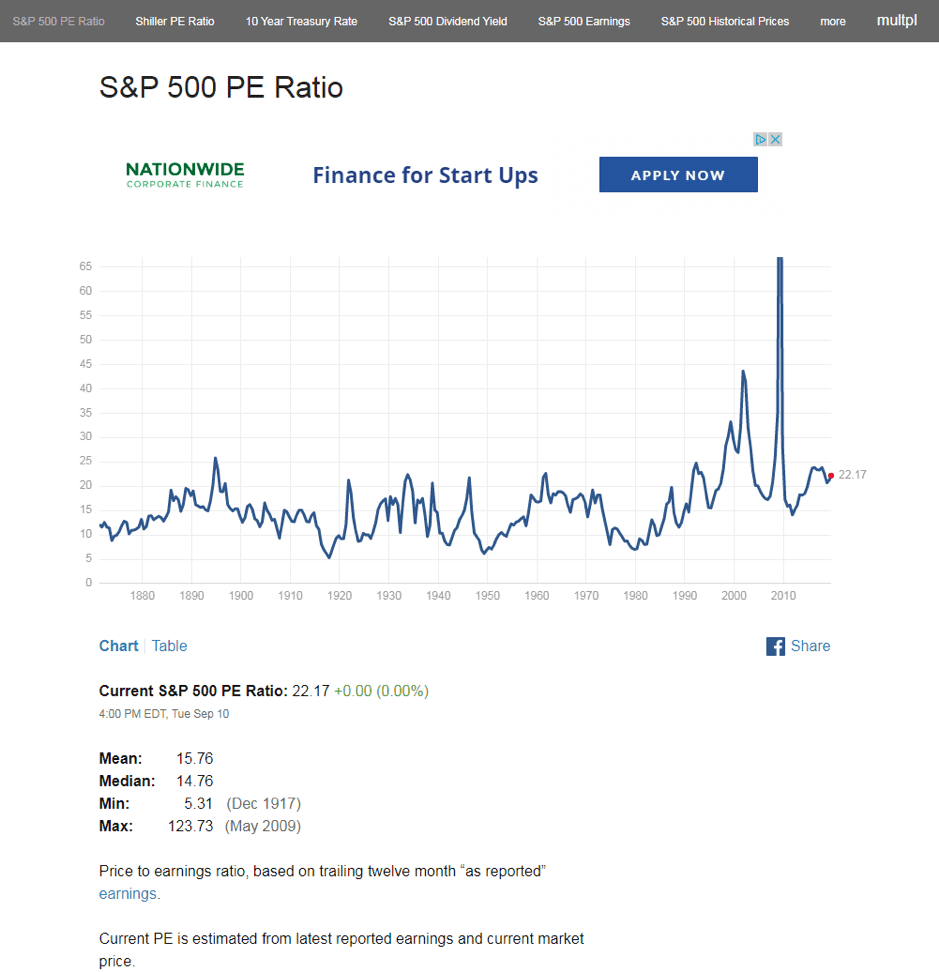 The recent optimism suggests that investors think that the geopolitical environment will improve, or at least stabilise. This raises the question of 'what if it doesn't and how bad can things get?' Even without a headwind to face, the Q3 earnings figures were forecast to decline. As it turns out, August and September have seen the US-China trade war move away from a point of resolution. All this points to Q3 figures being poorer than expected, not better.
Amazon revenue and earnings per share: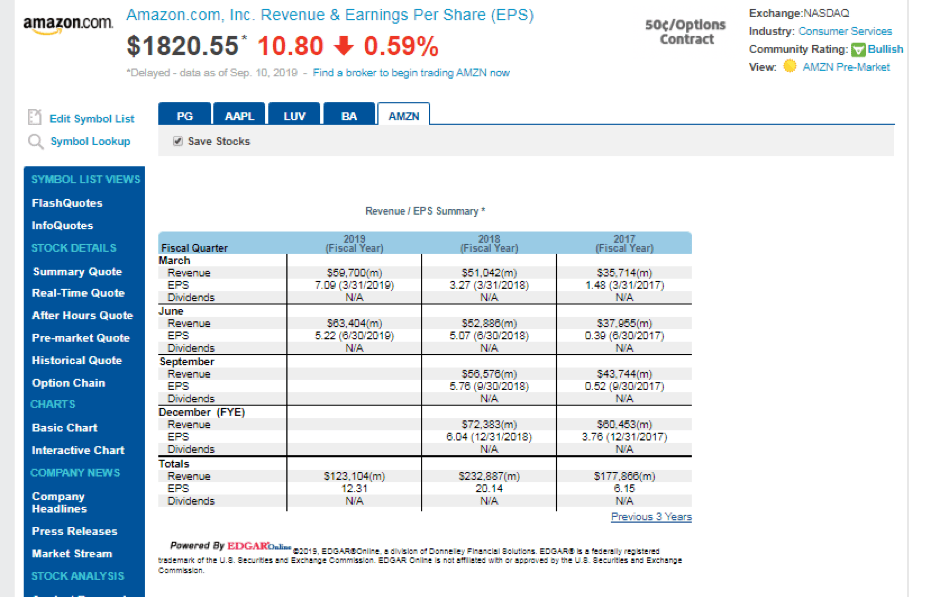 There was comment through the summer that President Trump was looking to shake things up before brokering some kind of deal with China. Short-term pain would bring long-term gain and a deal that would tick enough boxes to get him re-elected in 2020. He may have misjudged the situation. The US-China dispute could run for years or even decades, and due to their respective political structures, the Chinese administration is likely to be around for longer than that of a US president. Even if Trump is as good a negotiator as he thinks he is, then China would likely take its own short term pain until it reaps the long-term gain of having him replaced next year. In that case, a more 'traditional' and pliable politician would suit its purposes.