What a session! First Chinese renewed "fear" started grippling markets, sending equities lower and volatilities higher. Later, Powell managed confusing markets (again).
From no story to focus on, investors suddenly had to refocus on several moving parts. The US/China situation is all, but clear and the intensified rhetoric's is making investors confused and fearful again. Over past months, an increase in Chinese "issues" has resulted in exploding volatilities and falling equities.
The offshore Yuan weakened again post the various news out of China and the US, all starting with twitter comments about basketball. Ironic or not, but this is how the markets work these days.
Below is the 5-year chart showing the one-way traffic in Yuan. Maybe Trump has a few valid points when he talks about the active weakening of the Yuan. A close above the levels we saw a few weeks back, and this will be unchartered territory.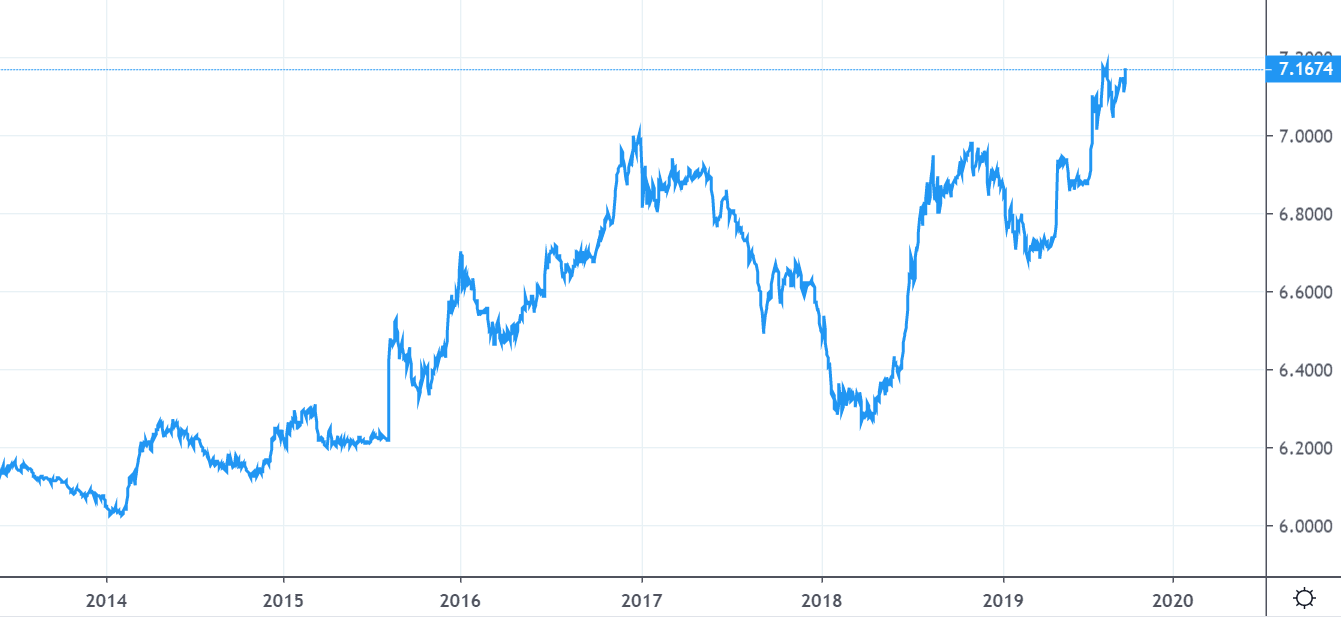 VIX moved sharply higher. Chasing protection here is not cheap, but on the other hand, people tend to chase protection when it is relatively expensive. There are a lot of guys that hated VIX at 14 only a few weeks ago but are now chasing it here above 20.
VIX is all but cheap here, but not high enough to short it given the renewed macro risks that emerged "suddenly" today.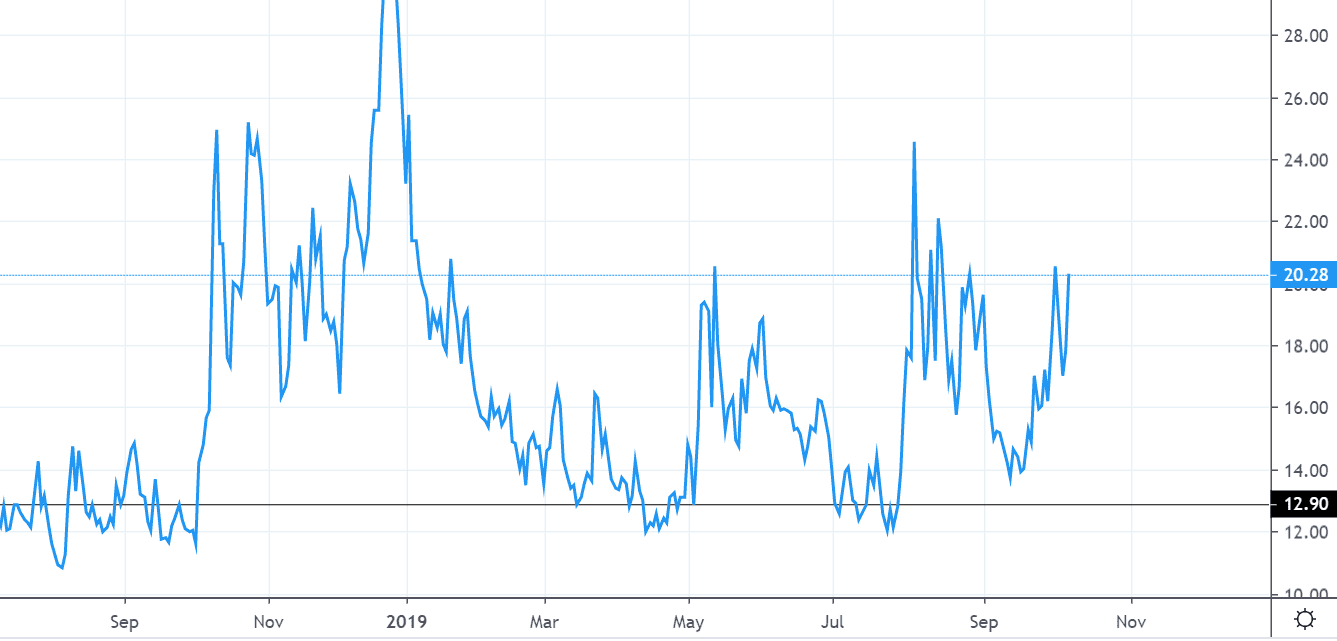 Chinese equities have been closed as China has been celebrating the Golden Week. The CSI 300 reopened today and given the fact how the CSI 300 and the S&P have moved hand in hand for months, I will pay close attention to Chinese equities here.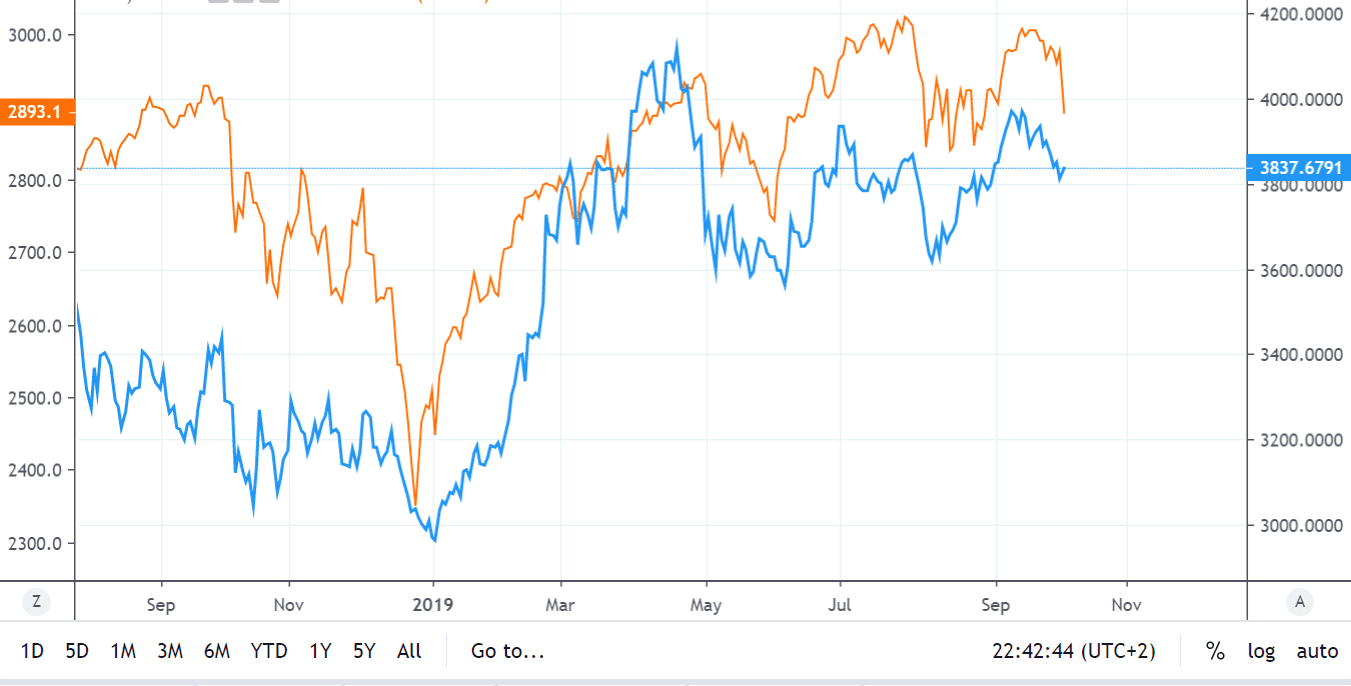 One of the classical fear hedges, gold, has been trading small muted since the highs at 1550 in September. Crashing equities, spiking VIX and falling yields again is probably going to make gold an interesting fear hedge again.
Observe the negative trend line here as a close above it could reignite the thirst for gold violently.