It´s all about yields
Aleksandar Adamovic
Yields lower for longer is a crowded and loved view. Positioning has become rather extreme in yields as the trend has managed going one way only for such a long time. Hedge funds, especially trend following momentum strategies, have allocated huge risk exposure into this trade.
Over past days yields have moved small higher, but the effect on profit and loss across momentum books is probably rather painful. US 10 year closed at 1.64% today and is breaking above a small consolidation. There is no real stop until the 1.8% area.
The aggregate positioning is huge and any continuation of yields moving higher could easily spill over to other assets, resulting in violent moves as hedge funds unwind speculative positions.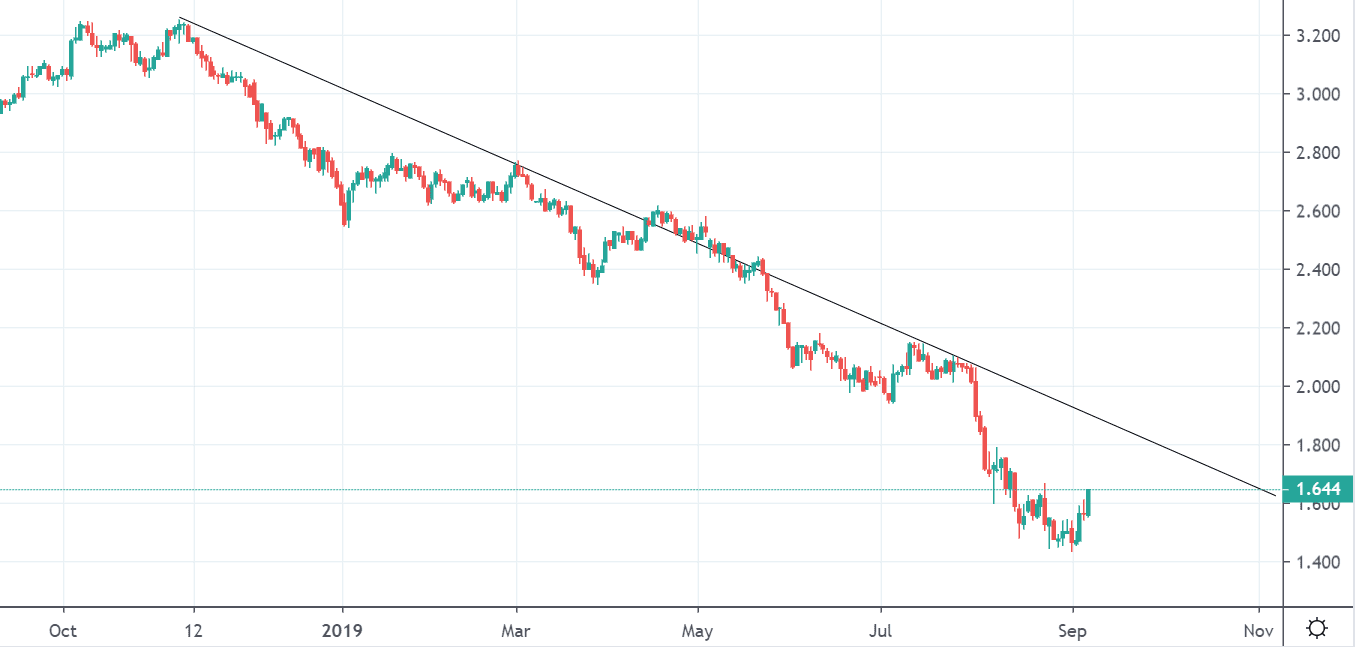 German 10-year yield moved small higher today as well. The trend is of course very much down, but this is a massively important chart to observe, especially as we have the ECB coming up on Thursday.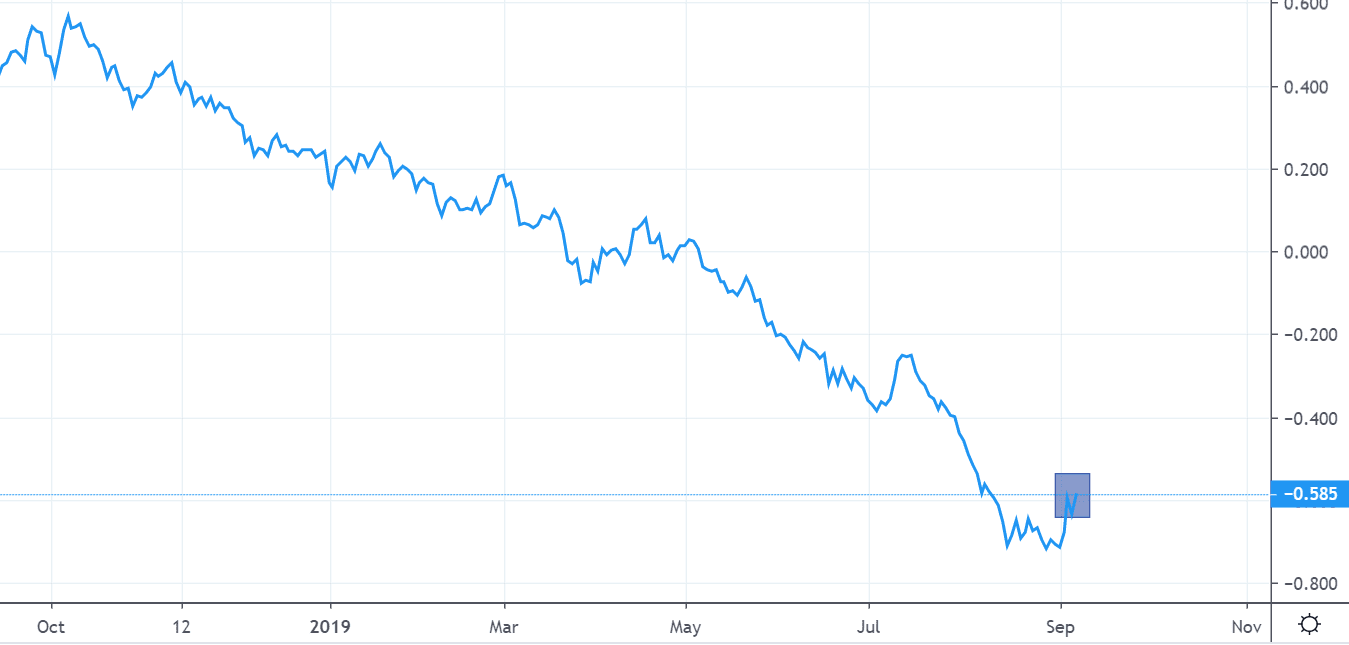 German 10 year yield moving higher might not be the best for momentum trading hedge funds, but it sure is a big plus to DBK.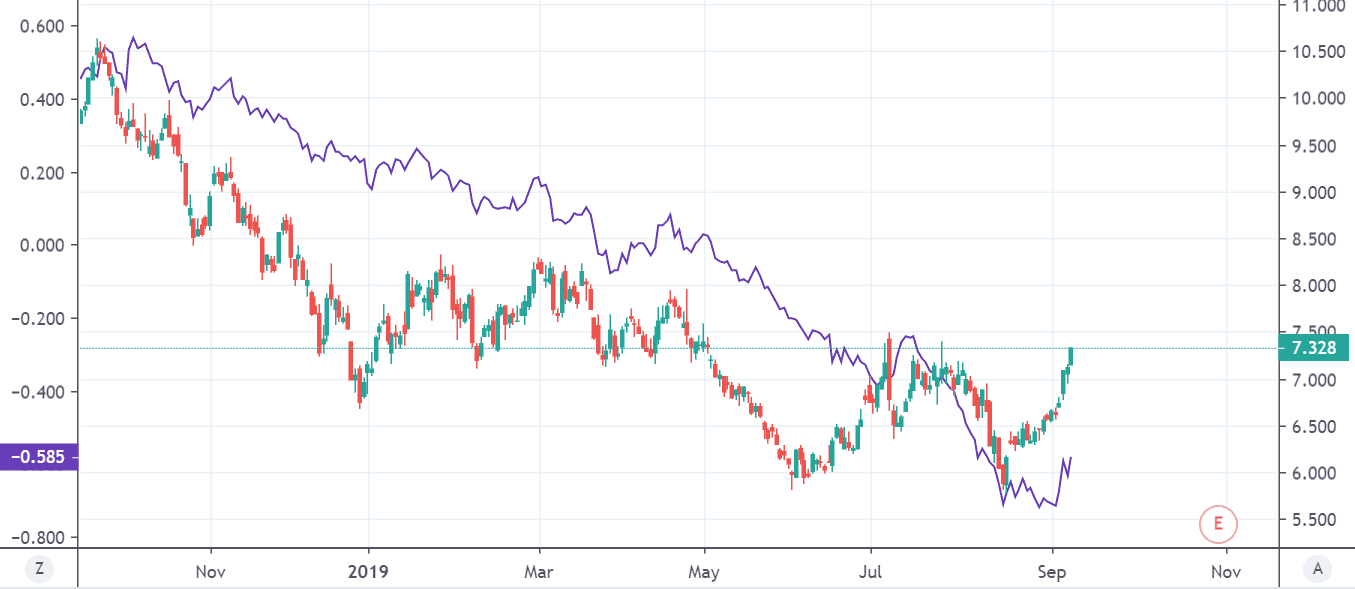 Most people trade the TLT when it comes to "bonds speculation". Note the big volumes as this last move higher occurred as well as the big volumes during the past days sharp move lower. The move in the TLT has become parabolic, so why not a move back to the trend line?
Bond yields remains one of the biggest themes out there now. Yields have all been moving higher over past days so we need to watch all moves closely going forward.