MINISO plans $1 billion IPO in US or Hong Kong
Nigel Frith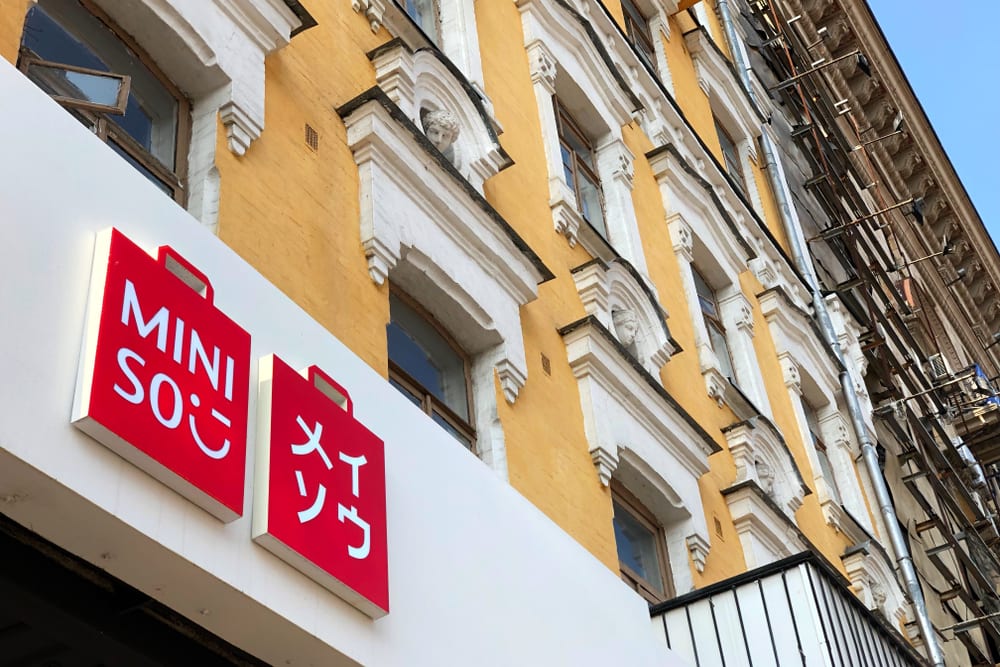 Low-cost retailer targets global expansion with plans to raise capital from public investors
Talks still in early stages according to those familiar with the matter
Tokyo-based company booked $2.5B in revenue in 2018
Chinese variety store MINISO Co. is putting together plans for a $1 billion IPO in the United States or Hong Kong, according to Bloomberg, as it continues efforts to support the considerable rate of growth recorded since being founded just six years ago.
MINISO offers a compelling case study for organic growth, having expanded its budget household and consumer goods store chain, to 3,500 outlets in 80 countries without any investment in traditional advertising. The Tokyo-based company has backed up its rapid expansion with strong top and bottom line returns after posting $2.5 billion in revenue in 2018.
MINISO began looking for external financial assistance last year and received 1 billion yuan ($146 million) backing from Hillhouse Capital and Tencent Holdings Ltd during an initial investment round in October. MINISO said at the time that the funds would "help the future development of Miniso by improving its ability in terms of information technology, capital operation, corporate governance, etc."
It also set out ambitious plans to have 10,000 stores up and running in 100 countries by 2022 which could lay the foundation for a sizeable RMB 100 billion in sales. The company already trades in 80 markets, including those in Brazil, Russia, the US and China.
MINISO was founded by Miyake Junya and Ye Guofou back in 2013 and has enjoyed considerable success with its "high quality, low price" brand mantra. CEO Guofou reiterated this message at the Global Agent Summit in Mexico earlier this month and said the philosophy would remain in place as it continues to expand to new countries.
"Good products, good stores, good brands and good teams are the reason for MINISO's success," Guofou said during the speech on June 12. " In every country, our company sticks to the core principle of high quality and low price, making efforts to expand in the core business district, and carefully cultivate brand as well as team members."
MINISO has enjoyed success since switching to a franchise model in the markets that it operates in. For example, Beijing is now home to 77 stores, 67 of which are franchises, and the remaining ten are made up of co-operative and self-owned stores. It also expects to have 100 stores in Mexico by the end of the year after recently entering a strategic alliance with Fibra Uno.
According to Bloomberg, MINISO is now eager to raise capital from public investors but noted that deliberations are still in the formative phase and that the timeline for the IPO and details such as the size of fundraising are subject to change. A representative for the company also said it did not have any formal information to disclose at this time.