Mixed bag of global data sees markets drift – a chance to collect thoughts
Karl Macku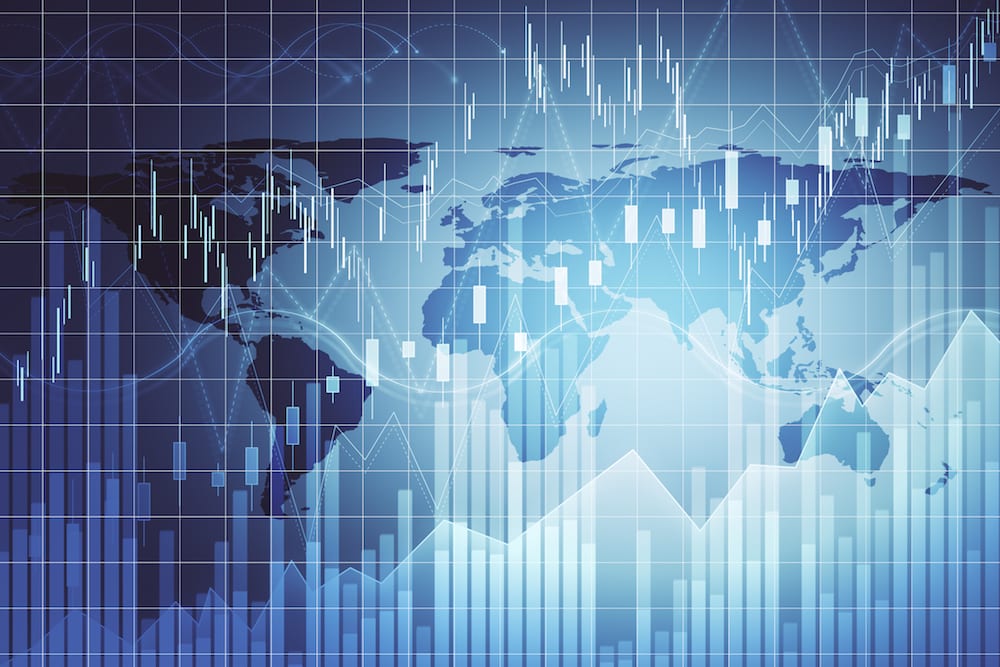 Chinese trade data beats expectations
Chinese yuan mid-point set at record low level against the dollar, marked below USD 7.00
Adidas reports Q2 earnings and misses forecasts
US tech firm Lyft, which IPOed earlier this year, brightens the day by beating forecasts
Significant data points but not enough to unsettle the markets
China trade data
Trade data out of China on 8th August was stronger than expected. After a contraction in June, exports in July rose 3.3% and posted a month-on-month increase despite escalating trade tensions with the US. The forecast for the July numbers was actually a 2% drop, so the actual numbers coming in as high as they did, and indeed in positive territory, gave the markets some relief after a dramatic start to the week.
Imports remained weak, falling 5.6%, but even that figure was better than the expected drop of over 8%.
Looking forward to the planned but potentially futile trade talks to be held in the US next month, Wei Jianguo, a former vice-minister of commerce responsible for foreign trade, said the face-to-face negotiations are "likely to happen as planned". Even though expectations will be low, "it is possible that the meeting could ease the tensions a bit on some aspects". (Source: South China Morning Post)
Record low yuan fix
China's central bank set the daily midpoint for the yuan – at its weakest level since 2008 early Thursday.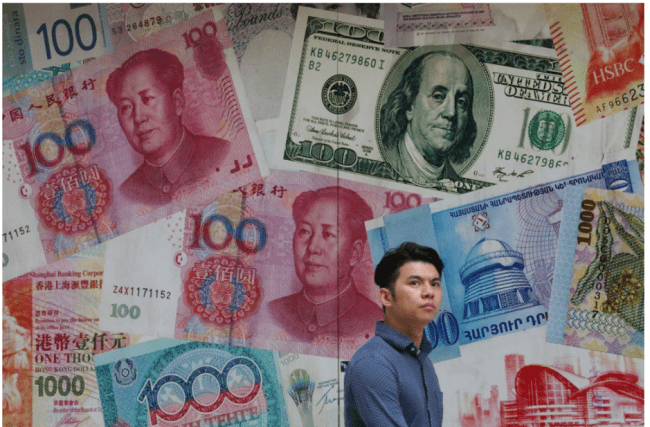 The People's Bank of China (PBOC) set the yuan mid-point at 7.0039 against the dollar. This is the weakest midpoint since April 21st 2008, and also the first time since 2008 that the midpoint has been set above the psychologically important 7.00 level. In a note to clients, Bank of America's Merrill Lynch said:
"This could be the first step in the race to the bottom for currencies… The trade war has escalated and threatens to worsen from here… This means greater uncertainty which weighs on business investment."
Source: South China Morning Post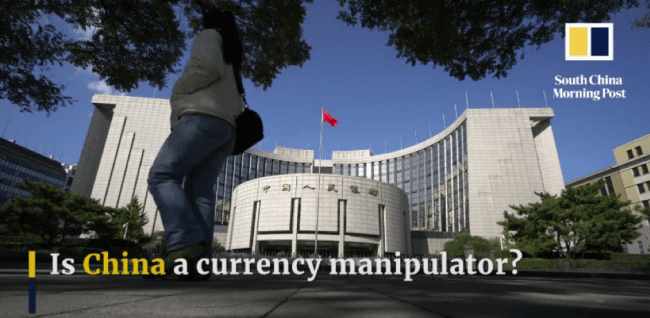 Eurozone – Adidas misses
 German sportswear company, Adidas, is one of the largest firms reporting this week and is also something of a bellwether for the economy. The disappointing figures it released on 8th August lowered the mood. With a business model that crosses over into both manufacturing and retail, the firm reported weaker than expected Q2 sales and profits.
The firm has had a bad run of late, but its representatives managed to avoid the temptation of blaming a range of factors outside of their control. Officers of the firm instead pin-pointed specific issues that it says it is working to address. They said sales in the US weren't down due to the US-China trade war disrupting the import-export of products. Few US-sold items are made in China and in fact China accounts for more of the firm's sales (25%) than it does its manufacturing (20%).
Adidas YTD price chart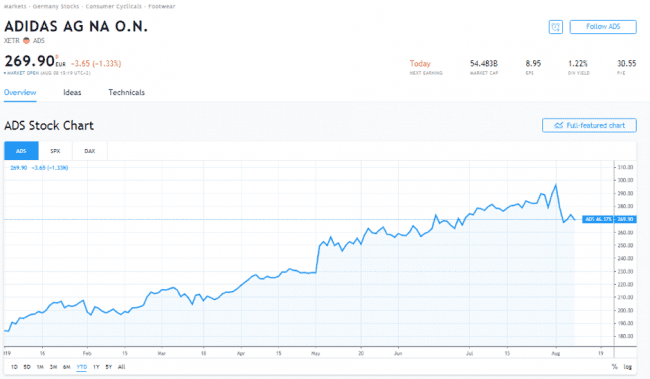 Given that Adidas is resisting taking the easy option of blaming the usual suspects for its poor performance, what it did say about the US-China stand-off carries more weight. Chief executive, Kasper Rørsted, said he is more worried about the prospects of a currency war than about tariffs. He told journalists:
"There is no winner in a currency war, eventually everybody will lose as it will lead to a slowdown in the world economy."
Source: Reuters
The point Rørsted makes, highlights the potential for eurozone firms to be drawn into sharing some of the pain associated with a currency war. Whilst the European Central Bank is itself keeping the dispute at arms-length, firms such as Adidas, which report in euros, will be particularly hard-hit should the revenue they make in American and Chinese markets fall in euro terms due to currency shifts.
Adidas's second-quarter sales rose a currency-adjusted 4% to 5.51 billion euros ($6.18 billion), shy of average analyst forecasts of 5.54 billion euros
Operating profit rose 9% to 643 million euros, also lagging average analyst forecasts of 651 million euros
Adidas shares fell 1.6% by 10:00 GMT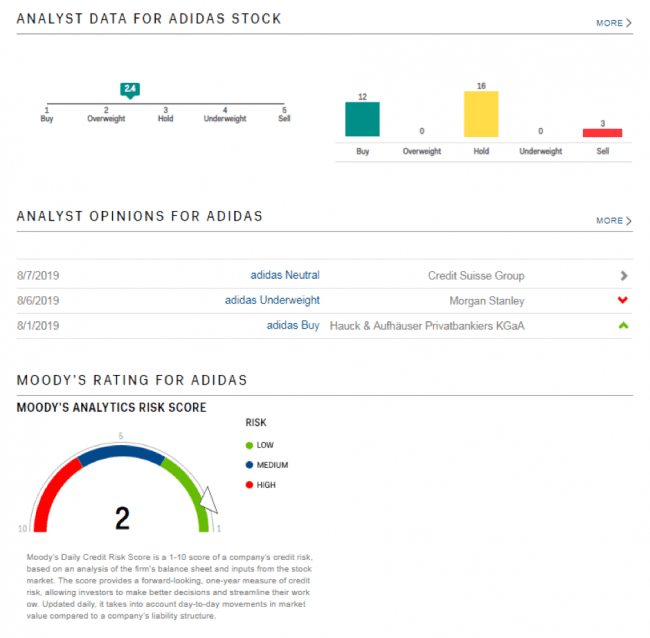 US – Lyft shines
Lyft Inc (NASDAQ: LYFT) currently posts 'losses' rather than 'earnings' but even so, the losses reported on Wednesday 7th August were smaller than forecast. This positive news led to the lift-sharing firm's share price rallying by more than 5% in post-market trading.
The second quarter adjusted loss per share of $0.68 came in considerably lower than the forecast $1.74. There were improvements in terms of both costs and revenue. Sales and marketing expenditure were picked out as being lower than forecast, and revenue came in higher at $876m rather than the expected $806m.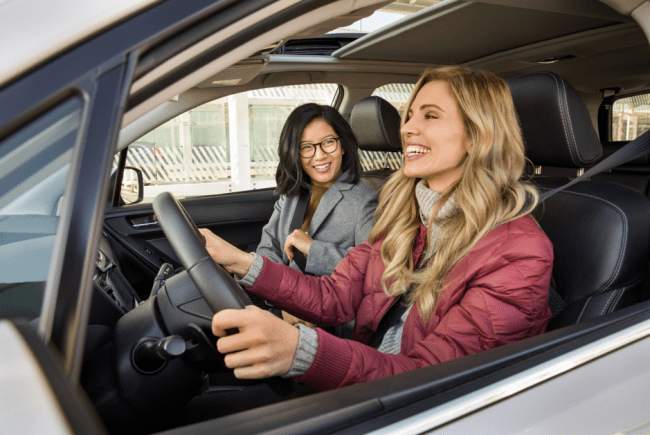 Following its IPO earlier this year, Lyft now has increased reporting and disclosure obligations. Mike Masserman, head of global policy and social impact at Lyft said:
"What really excites me about going public is the opportunity to showcase the fact that we can be a public company for the public good… that doing good is also good business. That when you lead with value it creates value and the more you focus on impact, the more you grow. And the more you grow, the more impact you can have."
Source: Forbes
Intra-day patterns
Those looking to trade the current markets will do well to note that following their dramatic lurch of Monday, the equity markets have since then traded with much less volatility. The correction of Monday was deemed to have been overdone and markets have recovered some of the initial losses.
Following the Chinese trade report and yuan fix at over 7.0, Asian equity markets digested the mixture of both positive and negative news and traded in a sideways channel. Hong Kong's Hang Seng index was up 0.60% near the close of its trading session.
Half-way through its session, the DAX Index was also 60 basis points into positive territory.
The S&P 500 opened 0.69% up from Wednesday's close.
Slowly sideways… At least until the next big move.