Most cryptocurrencies show moderate improvement over last 24 hours
Christian Habeck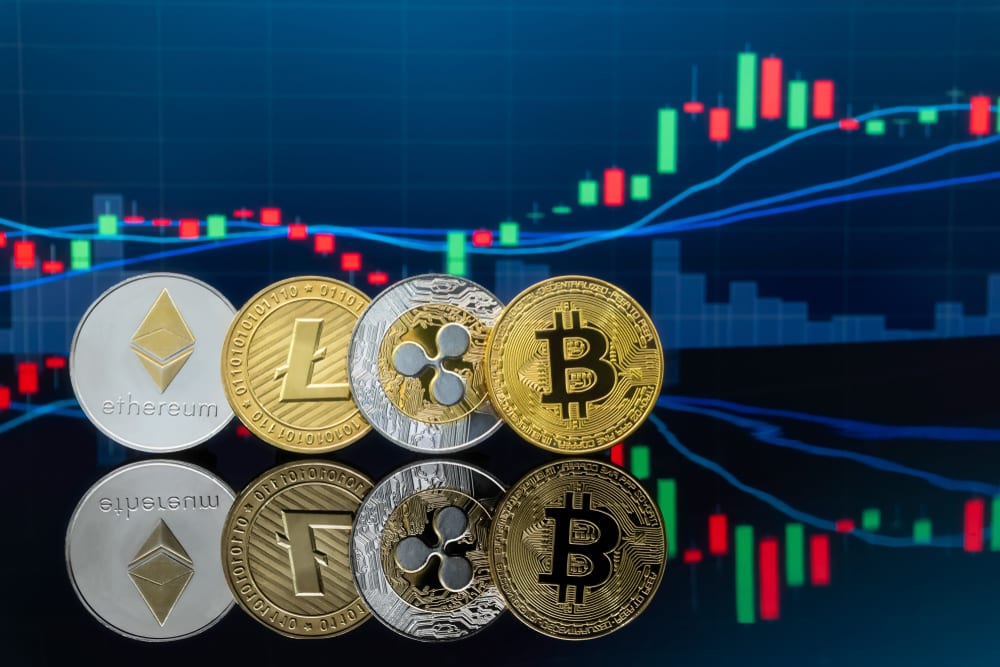 Bitcoin (BTC) has lost around 26.6 per cent over last seven days
Most major altcoins, including ethereum (ETH), ripple (XRP) and litecoin, followed bitcoin's example
Over the last 24 hours, however, most cryptocurrencies have recovered slightly
Bitcoin's (BTC) price has dropped around 26.6 per cent over the last seven days. On 12th July, it was still trading at $13,200. At one stage yesterday, it traded at $9,163.13. Quite a few crypto analysts think this nosedive was initially caused by technical factors and was later exacerbated by panic selling – particularly when it dropped below $10,700. At press time on Thursday, it had recovered to $9,862.01.
Ethereum (ETH), the second-biggest digital currency with a market cap of $21bn, even fell as low as $190 on Tuesday as part of a huge sell-off. Having recovered to £201 yesterday, it traded at $217.51 on Thursday morning.
Ripple (XRP) managed to cling to a crucial support level against the dollar. Yesterday it was trading at $0.297249 but by this morning, it had recovered to $0.31389.
With litecoin's (LTC) halving approaching fast, the fourth-largest cryptocurrency began to show weakness. After reaching its highest level for the year of $146 last month, it dropped as low as $84.88 on 15th July. At press time on Thursday, it had recovered to $92.81. There are, however, still some analysts who believe that another dip awaits before litecoin resumes its uptrend.
Bitcoin cash (BCH) is slowly recovering after a severe sell-off. On Monday, it dropped below $300, even falling below the $260 resistance level at one point. By yesterday, it had recovered to around $284. At press time on Thursday, it was trading at $298.73.
EOS (EOS) is one of a handful of altcoins that was not severely impacted by bitcoin's recent severe drop off. By yesterday, it had lost 15.30 per cent in 24 hours. The cryptocurrency's long-term prospects nevertheless remain positive, and analysts predict it could reach $10 before the end of 2019. At press time, it was trading at $3.93.
Binance coin (BNB) had the terrible misfortune of losing $1.5bn of market in terms of capitalisation in a single day, according to CoinMarketCap. It subsequently fell two positions in the rankings, trading at $25.40 yesterday. This morning, it was trading at $28.48.
Tether (USDT) is a popular but, at times, controversial stablecoin that has announced it will launch on a fifth blockchain. This means traders will enjoy a USD stablecoin option on ethereum, omni, EOS, tron and soon algorand. Tether CTO Paolo Ardoino called this a "fantastic opportunity" to contribute to blockchain collaboration and interoperability.
Bitcoin SV (BSV) was trading at $130.76 at press time. At one stage yesterday, it was trading as low as $108.61.
Tron (TRX) is one of the altcoins that lost significant value during the current downturn, and there is no end in sight to the pain yet. Although this cryptocurrency has good long-term prospects, it is unstable at the moment and most analysts would not recommend it as part of a balanced portfolio. At press time, it was trading at $.023792 after falling to $.020435 at one stage yesterday.