Property reports – bad news on the doorstep
Karl Macku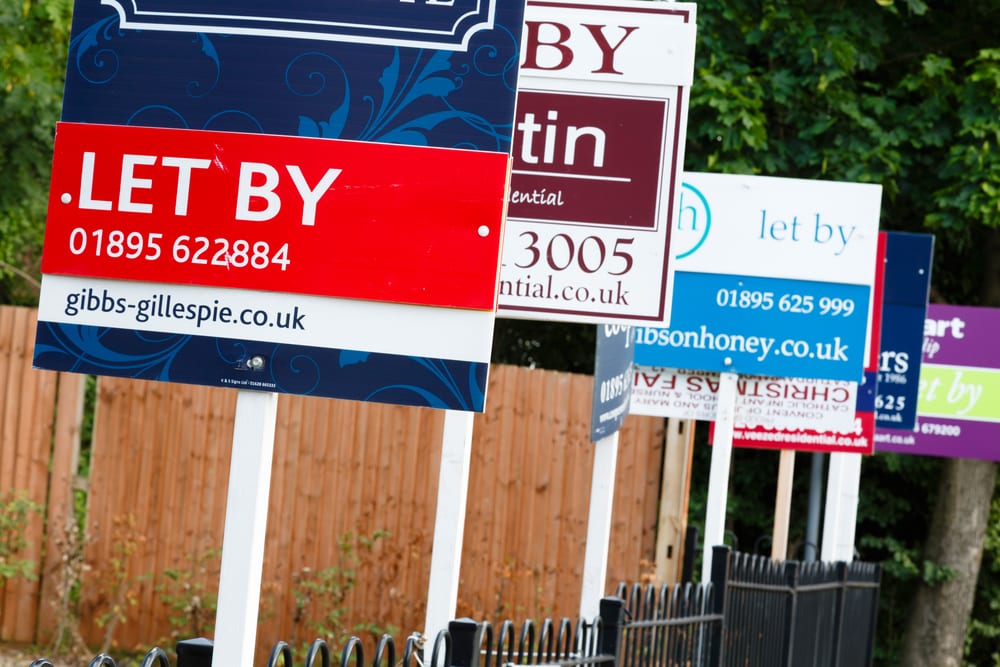 UK property reports show a struggling market
A leading indicator for the rest of the economy
Analysis of firms with exposure to the sector shows weakness is contagious
Reports continue to show London property prices are falling – the spread between asking price and initial bid is widening, the turnover of sales is falling and properties are taking longer to sell. This is how the housing market corrects itself.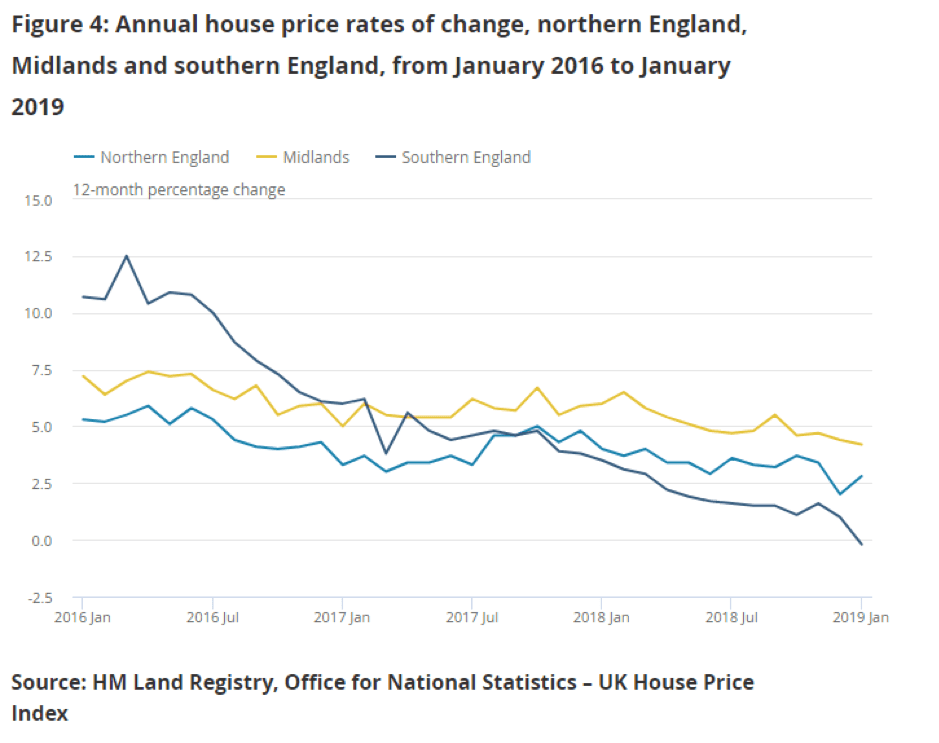 Analysis firm Morning Star cites a report from online property firm Zoopla:
"The average difference between asking prices and selling prices for homes rose to 3.9% in the first three months of 2019, up from 3.3% in the same period last year, according to Zoopla's latest Cities House Price Index… this is substantially higher in London, where the selling price was on average 5.7% below the original asking price."
Source: Morningstar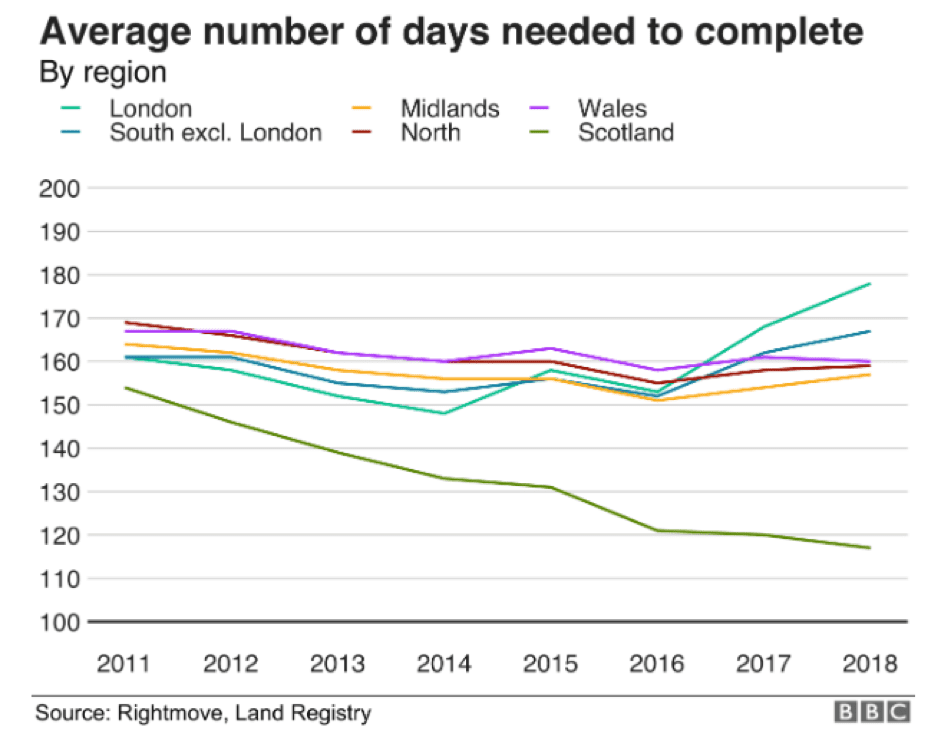 "In 2014, it took 36 days in London on average to secure a buyer, but this rose to 60 days by last year, according to property portal Rightmove."
Source: BBC
The property market is 'long only', meaning as an asset it can't be short-sold. Whereas an investor can borrow from their broker, equities, oil, gold or even cryptocurrencies, it's not possible to borrow someone's house and sell it to another party. The impact of this is that the market overshoots as corrections cannot be driven by those with a conviction that the market is overvalued. The implication of this is that when the markets do turn, the correction is deeper and longer.
Leading Indicator
The group that this is really good news for is those looking to get onto the property ladder and make their first purchase. Existing homeowners may also benefit if they are looking to sell their property and trade up. If percentage declines are being applied evenly across all price ranges then the absolute amount of the price jump to the next level will be smaller.
Unfortunately, lower prices and lower turnover are actually pretty bad news for the economy.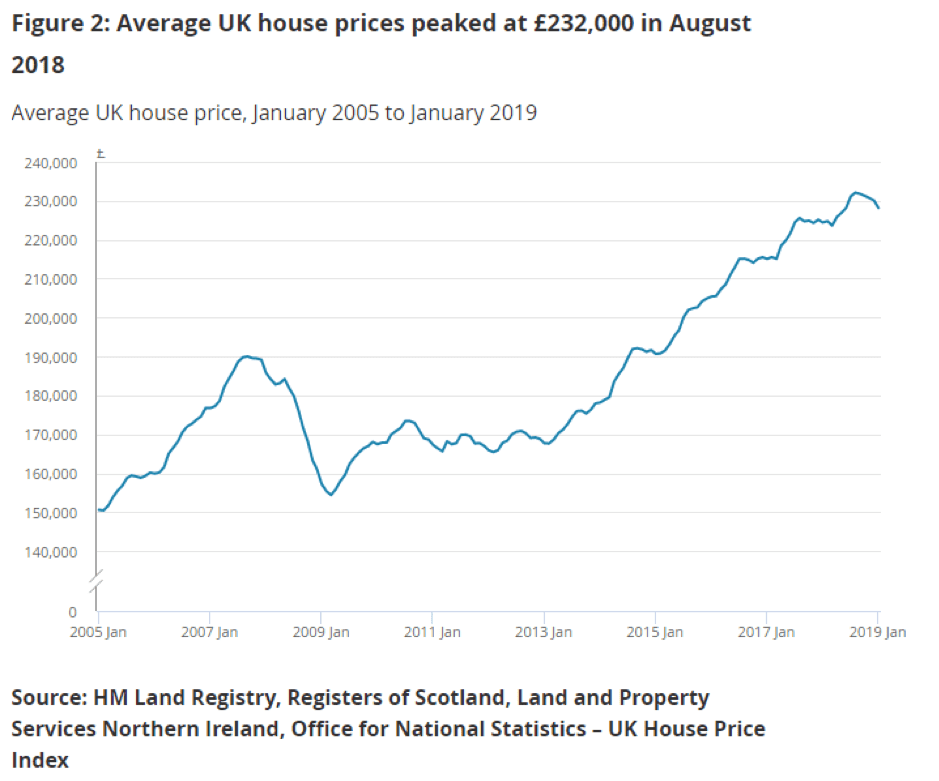 The liquidity boom has generally seen an increase in the price of most assets. Whilst property prices are currently stalling, the majority of UK homeowners are sitting on sizeable gains. House prices might not be the main topic of conversation at west London dinner parties, but people who thought themselves financial geniuses for making a killing by simply taking out a mortgage, downgrade their own abilities when they realise they didn't sell at the top of the market.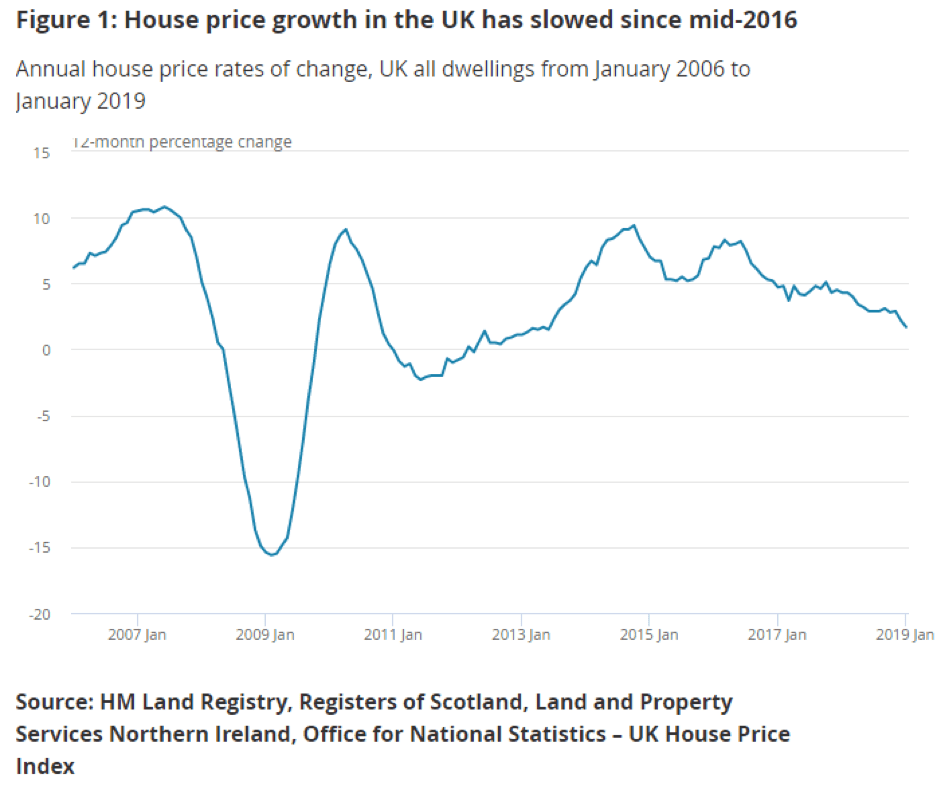 This lesson in hubris can actually have significant consequences. Some house owners use spare equity to draw down funds for personal spending. Those that don't can take comfort in the feel-good factor that they have some unrealised profit available to them.
A timid market with fewer transactions means a slowdown for three key areas of the economy: builders, home improvement and tax revenue (SDRT) to government.
CGT tax take – long term: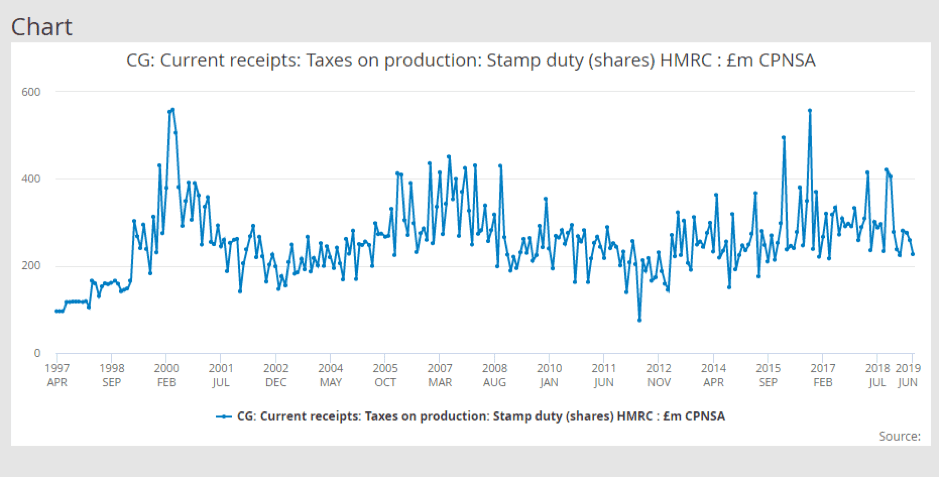 CGT tax take – Five years: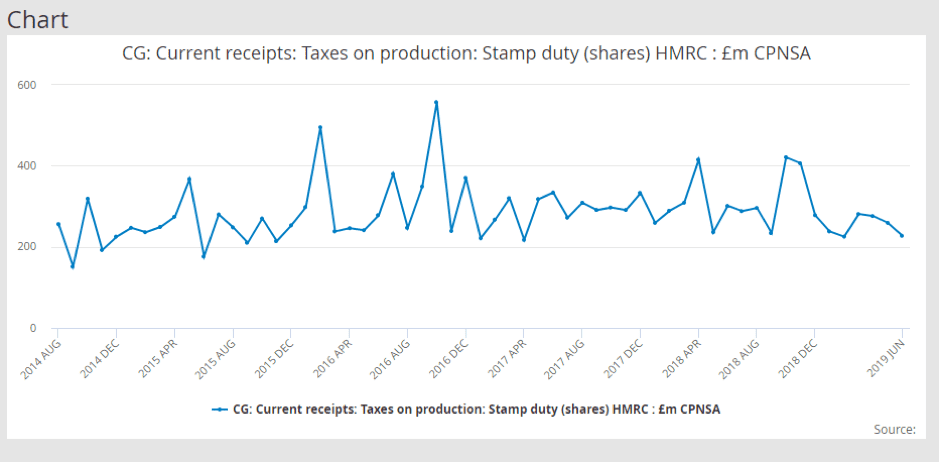 The data points showing 2000 and 2007 being roughly double what it was in June of 2019 is not inflation adjusted, meaning the tax-take by the government is further reduced in real terms.
Forex – why this is worse than it appears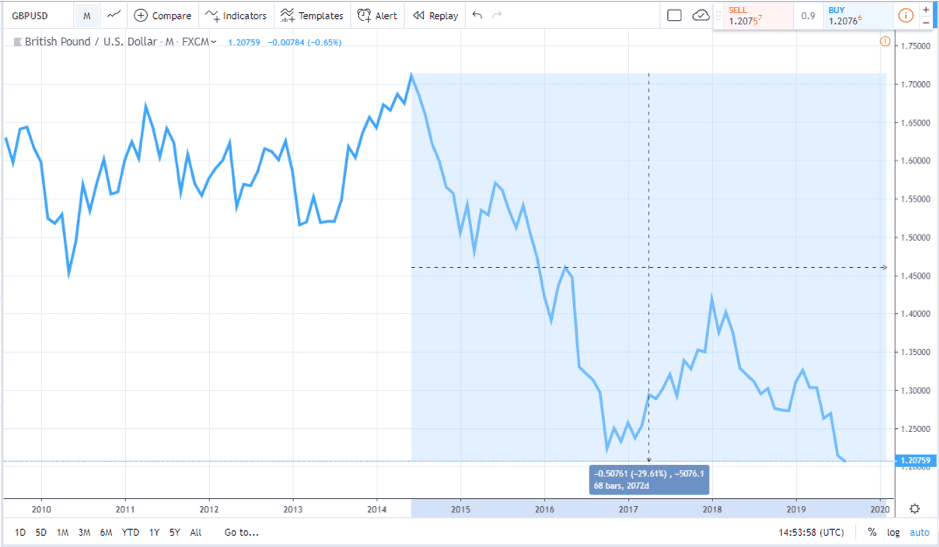 Prime property is receiving support at current levels due to the weakening of the pound. Since May 2014, GBPUSD has fallen by approximately 30%. Foreign investors holding dollars can pick up London property at a significand discount. Much of the UK boom of the last 20 years was spurred on by foreign investors driving up prices at the top of the market and creating a vacuum for house prices below to rise up and fill.
The majority of foreign property investment takes place in London and the below chart shows London property prices leading the fall from 2014 – just as the GBP currency move against USD should be making London more attractive to dollar investors. Given the weakness of sterling, prices should really be higher than here. As a leading indicator, this is a cause for concern.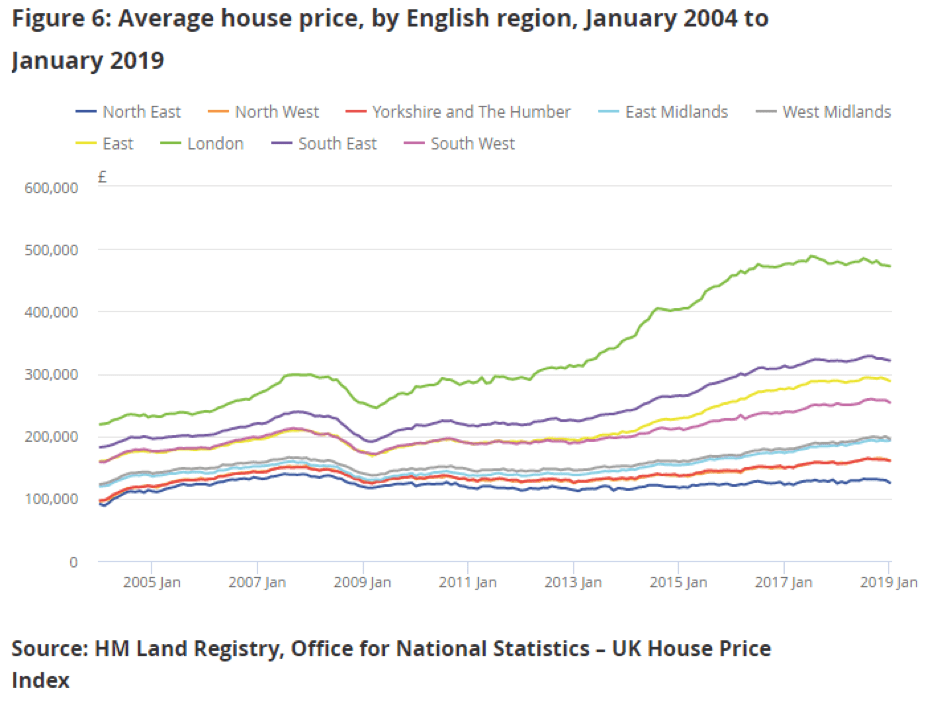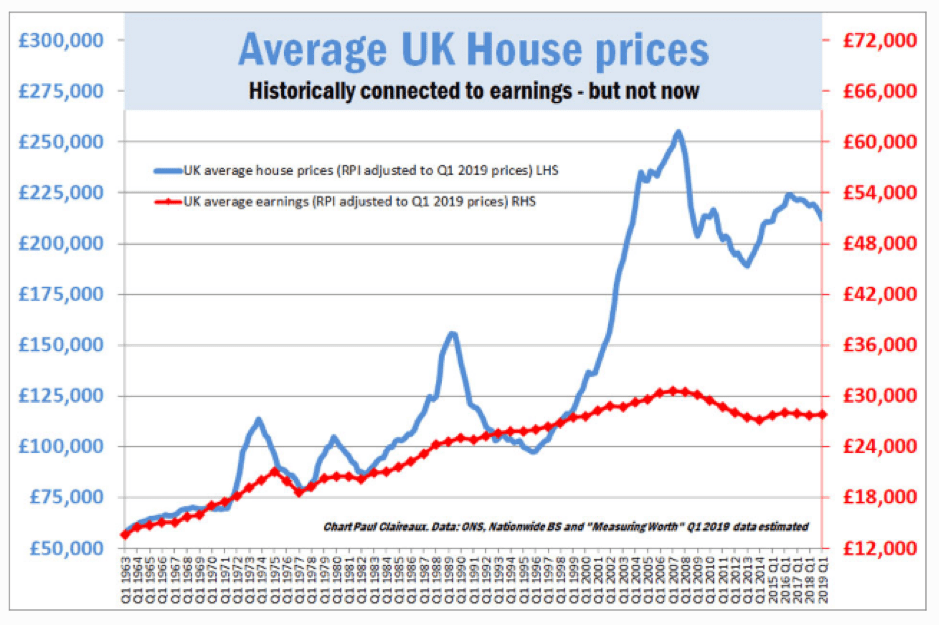 As mentioned, the actual bricks and mortar of the housing market can't be sold short. Those looking to get exposure to a property correction have traditionally taken short positions in related assets. The price chart for home improvement retailer, Kingfisher plc, reflects the impact of a slowdown of property sales.
Kingfisher (KGF) long term price chart: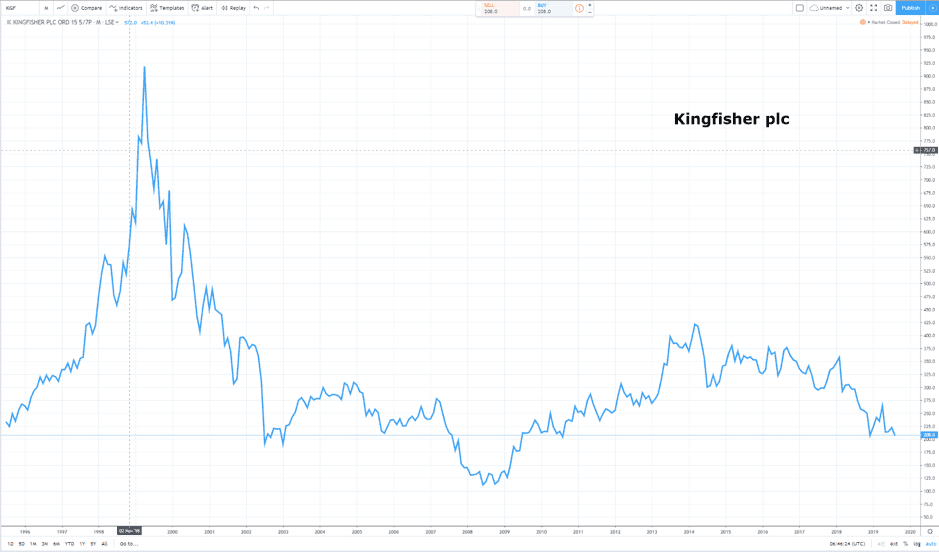 KGF has hedge funds reporting short positions of almost 5% of the firm's market cap.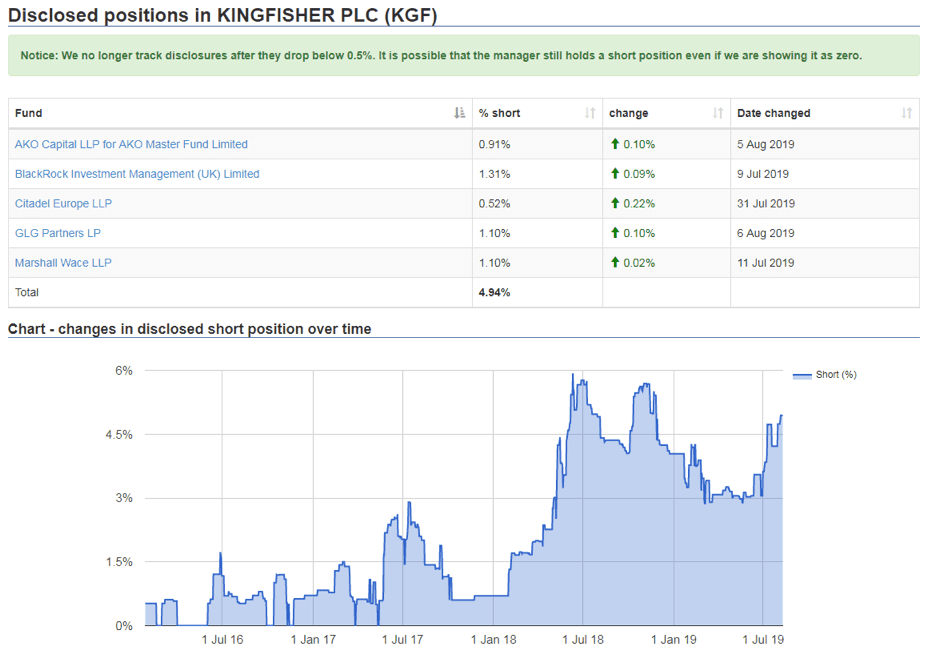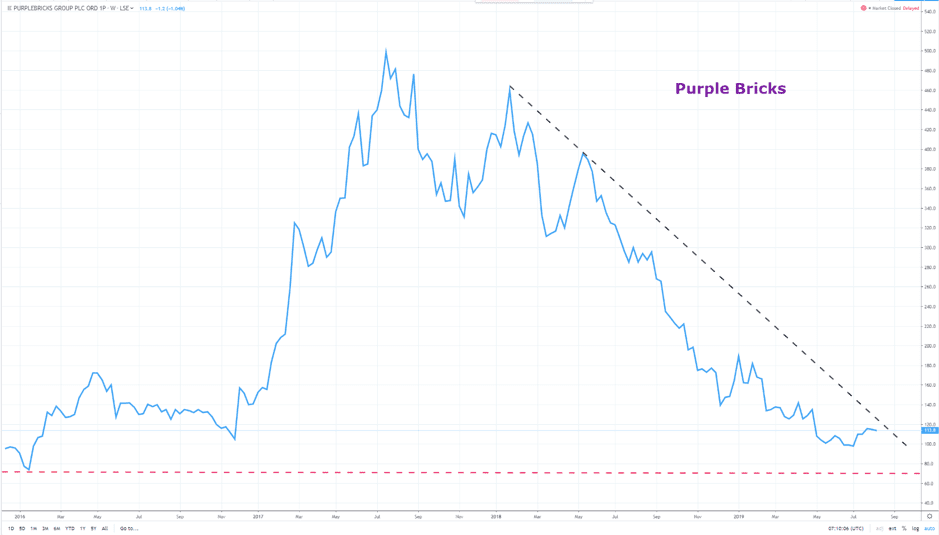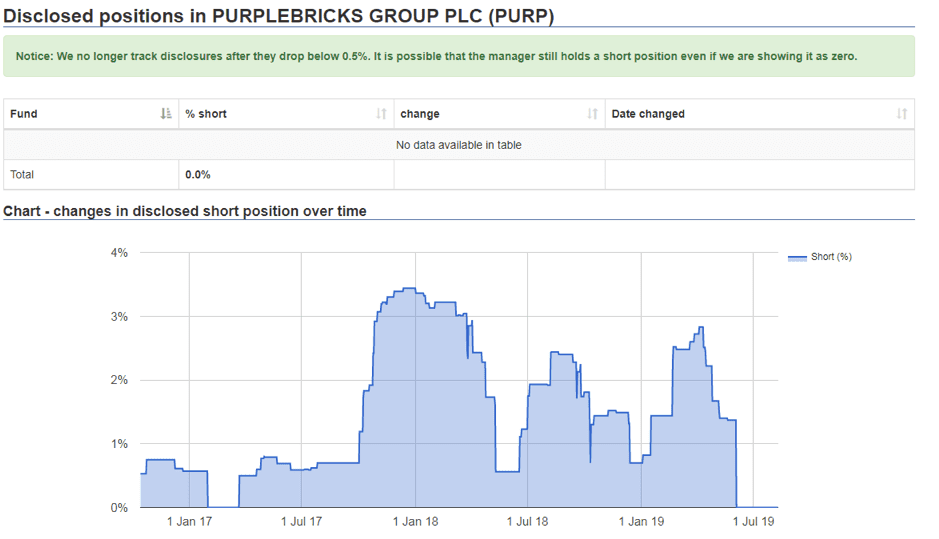 Purplebricks set itself up as a revolutionary disruptor of traditional market practices. Its shares peaked at over £5.00 in mid-2017 but two years later, it's trading at about the £1.00 level, not far from its all-time low.
The timing of the fall away from peak share price ties in with the slow-down in the property market itself. With no alternative income streams, PURP was always going to be massively exposed to a downturn in the number of actual property transactions.
Purplebricks as a business model is designed to capitalise on markets that are rising and properties that are 'selling themselves'. A sideways or downwards market is one where estate agents use their skills and experience to earn their fee.
Interestingly, short interest in the firm has dropped to zero. The data from ShortTracker indicates those that had sold into the price fall are now keeping out of the way of a potential short-squeeze. Property industry site, Property Industry Eye reported on 15thApril that.
"According to the latest figures, (Neil) Woodford owns 28.88% of Purplebricks."
Source: Property Industry Eye
The liquidity issues surrounding Woodford's flagship investment fund have led to what looks like forced selling. Property Industry Eye reported on 6th June:
"Embattled fund manager Neil Woodford has cut his stake in Purplebricks. He has sold around £16m of shares to lower his stake from 28.88% to 23.87%. Purplebricks has turned out to be a 'dud', says the Daily Telegraph, and is one of Woodford's five worst performers."
Source: Property Industry Eye