Electric bus manufacturer Proterra Inc. preparing IPO
Nigel Frith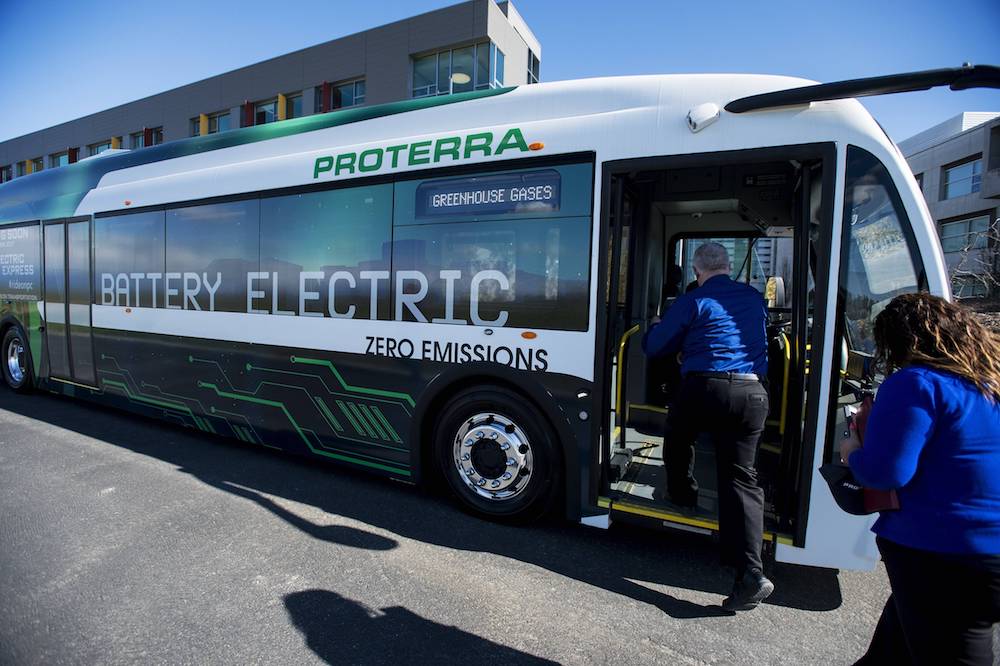 Report says Proterra is working with investment banks in preparation for initial public offering this year
Previous private fundraising rounds have raised $525M, company valued at around $855M
Targeting expansion and wants to speed up the adoption of electric buses in the United States
Automotive and energy storage enterprise Proterra Inc. is reportedly preparing plans for an initial public offering (IPO) this year and is working with investment banks to finalise details for a share sale as it targets a significant opportunity for expansion in the United States.
Proterra has become a pioneer in the electric vehicle market in recent years, more specifically for electric buses which are now seen as a viable alternative to diesel-powered vehicles. The California-based company has already earned contracts from cities in the US aiming to pivot to greener public transport and lower carbon footprint.
CEO Ryan Popple has previously forecast that electric vehicles could make up the vast majority of the bus sector within the next decade. Proterra has also managed to lower the cost of the electric batteries installed in its fleet of buses, which makes them a more competitive option compared to other modes of transport.
While those familiar with the matter wanted to remain confidential, they did reveal talks are underway about an IPO and that underwriters for the deal could include JPMorgan Chase & Co, Deutsche Bank AG and Morgan Stanley.
Popple said last year that the subject of an IPO was "more of a bureaucratic question than it is an operational one". Proterra has already received significant investment ($525 million) from car makers such as BMW AG, and the $100 million funding received in summer 2018 put the valuation of the company at around $855 million. Daimler also invested $155 million in September last year.
The electric vehicle market has become more prominent and competitive during the last twelve months, as evidenced by Tesla's 8% share spike on Wednesday (3 July) after it booked a record number of deliveries in the latest quarter. Those familiar with the matter say that market conditions will determine the exact timing of the IP.
Proterra was founded back in 2004 and has since built a reputation as a leader in public transport in the US. Following on from success in the general sector, it is now focusing on expansion in school buses. Proterra recently secured orders from the Charlotte Douglas International Airport located in North Carolina and the Virgin Department of General Services.
Proterra believes it can help push forward a new era of electric bus adoption in the US as the country currently lags behind other countries, especially China, in this area. Its current competitors include China-headquartered BYD, Berkshire Hathaway Inc and New Flyer.
Proterra currently employs a number of Tesla's former executives including Popple, who worked with Elon Musk during the electric car marker's formative years. The current CEO has refused to be drawn on the timing of Proterra's IPO in media interviews, but it appears that it could now arrive before the end of 2019.