Ray Dalio — economic analysis in a world 'gone mad'
Nigel Frith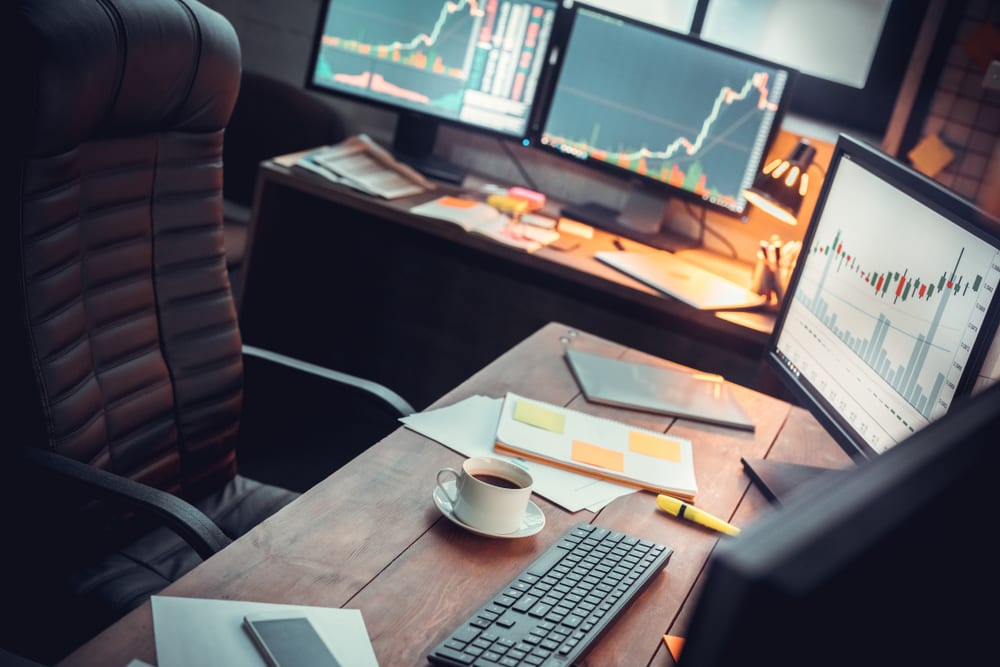 Hedge fund titan Ray Dalio has posted a report to his LinkedIn account entitled, 'The World Has Gone Mad and the System Is Broken.'
The basis of Dalio's thesis is that there are different types of growth and that what the financial markets are seeing at the moment is the 'wrong' sort.
Longer-term investors in stocks of everyday firms such as UK supermarket Sainsbury's are left trying to reconcile a UK grocer reporting disappointing earnings results, but it's share price rising.
More agile traders who ride the market cycles may well be making profits as market prices move both up and down. A bull run built on unsure foundations may even favour them.
Ray Dalio, founder of Bridgewater Associates, runs assets somewhere in the size of $124bn. As a hedge fund manager, he works in a sector that underperforms the general market during long-term trends. The weighting to the short side that hedge funds carries pays off if markets crash, but are a drag on performance during bull runs.
The Dow Jones Industrial Average (DJIA) is currently up 17.23% year-to-date. The index includes firms such as The Home Depot (NYSE:HD) and Proctor & Gamble (NYSE: PG), which are posting strong returns by respectively selling and making day-to-day household goods. According to Barclayhedge.com, the 'rocket scientists' in the hedge fund sector are reporting year-to-date gains of 8% — as of end-of-month October (source: BarclayHedge).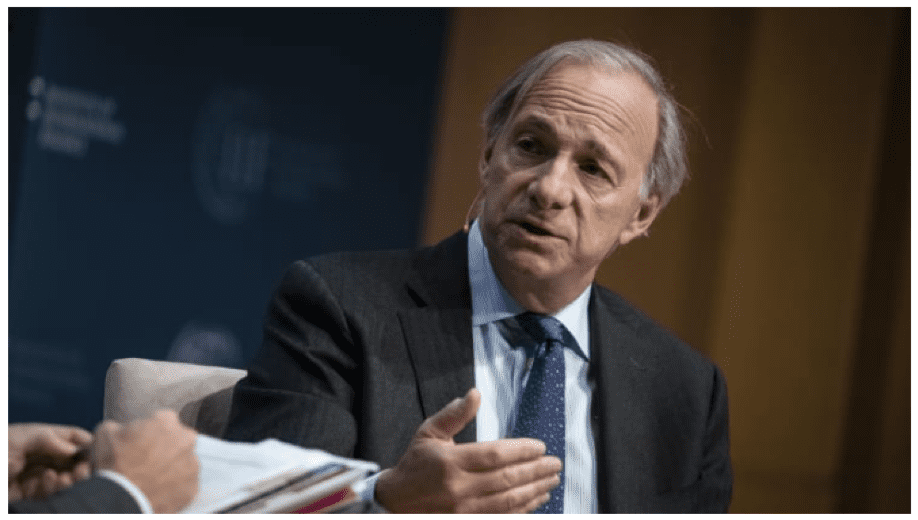 A market correction would bring the performance of the two into line, so Dalio is indeed talking his own book. It's also true that perma-bears, liked stopped clocks are always at some point proven correct — it's just the timing that is hard to get right. However, neither of these points mean that Dalio's analysis is necessarily incorrect.
Thesis
The rise in asset prices is not necessarily the issue. Those holding long positions will be counting profits as the markets head upwards. For Dalio, the problem is that the boom is built on processes that can't be unravelled without causing a large amount of pain. His public post continued:
"Large government deficits exist and will almost certainly increase substantially, which will require huge amounts of more debt to be sold by governments — amounts that cannot naturally be absorbed without driving up interest rates at a time when an interest rate rise would be devastating for markets and economies because the world is so leveraged long."
Source: LinkedIn
Dalio is consistent in his view. Speaking on 17th October at a CNBC-moderated panel at the IMF and World Bank annual meetings in Washington, DC he said:
"This cycle is fading, we are now in the world in what I would call a 'great sag'… monetary policy, and especially interest rate reductions, were unlikely to offer much stimulus."
Source: CNBC
Since those comments were made, the S&P 500 index has posted a 2.56% gain and moved from 3,000 to 3,076. Furthermore, all-time highs have been posted and a significant technical resistance level of 3,027 has been broken.
S&P 500 — percentage change 17th October – 7th November: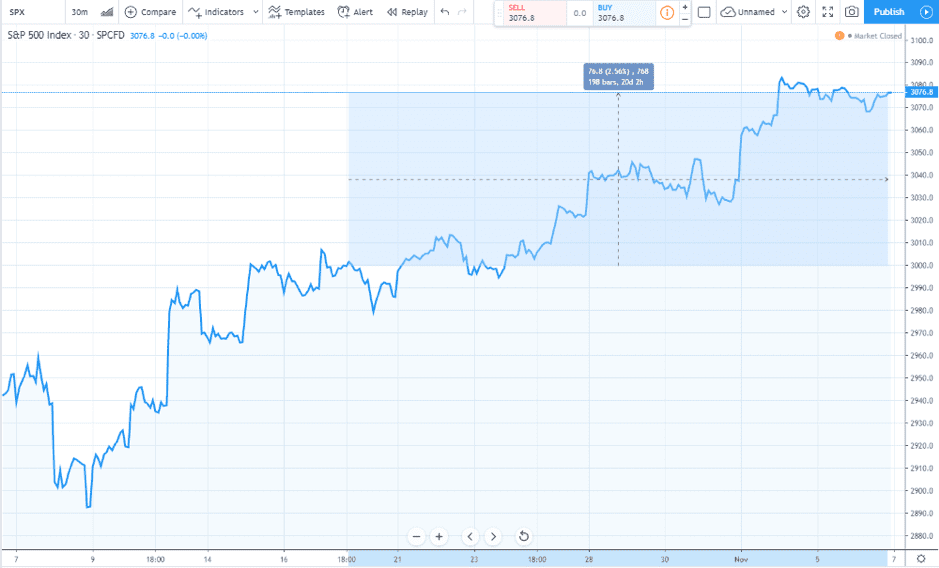 Sainsbury's
UK Supermarket, Sainsbury's, may not have been at the front of the US hedge fund manager's mind when he was considering the situation in the markets. The LSE listed firm is in the Consumer Non-cyclical sector and is a relatively low risk-return investment. Its dividend yield and relatively robust business model makes it a favourite of institutional investors.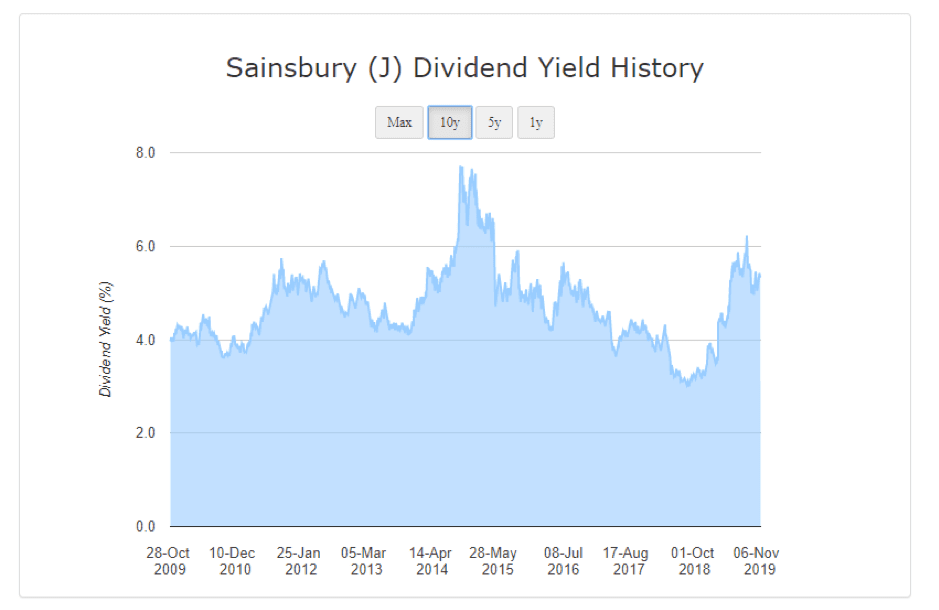 On Thursday, Sainsbury's reported its H1 results to the market. It disclosed that the first six-months of profits had been almost wiped out and slid from £107m to £6m, due to costs associated with closing stores. Food sales fell 0.1%, like-for-like general merchandise sales fell by 2.5% and clothing sales dropped by 1.2%. Stripping out the cost of the store re-organisation showed that profits were still down compared to the same time period in 2018. Pre-tax profits were £238m compared to £279m.
The firm's statement explained the poor performance was to some extent due to events outside of its control. Richard Lim, chief executive of Retail Economics, was willing to point out that following the tried and tested route of blaming the British weather doesn't tell the whole story.
"The sharp fall in profits may well reflect the phasing of cost savings, but blaming the weather and higher marketing expenses suggests there is significant pressure on profit margins bubbling under the surface… There's no getting away from the fact that sales fell across all parts of the business reflecting tough market conditions."
Source: KamCity
Sainsbury's (LSE:SBRY) — intraday price chart — 7th November 2019: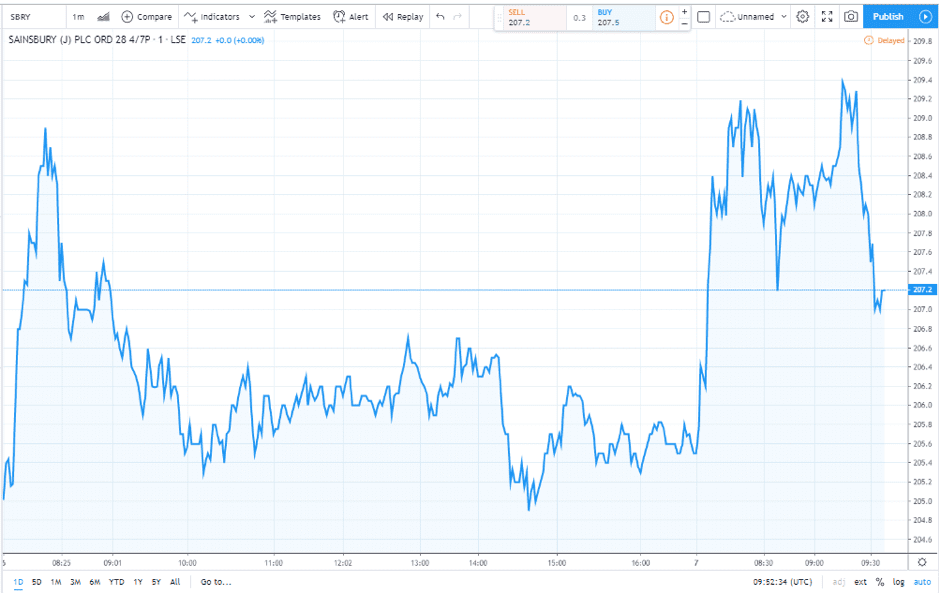 Soon after market open, the SBRY share price was at 209p, marking a 1% price rise on the back of the earnings release. It continues to trade roughly in-line with the general markets. After some post-announcement whipsawing, SBRY stock and the FTSE100 are on an intraday basis up 0.15% and 0.29% respectively.
Traders and investors may be buying into the firm's long-term plan and calculating that the short-term pain is insufficient a force to shake them out of their positions. The long-term plan of incorporating Argos stores into its business model is appealing to some. Richard Lim said:
"The integration of Argos appears to be progressing well. It offers a truly attractive proposition for customers who increasingly bounce across physical and digital channels, often at the same time."
Source: KamCity
Ray Dalio's thesis and Sainsbury's share price highlight the issue of extra liquidity being pumped into the financial markets. The extra funds have to find a home somewhere and this can mean valuations can be challenged when considered from a historical perspective. No-one wants to lose out in such situations and even traders who baulk at the prices can make profits. The price move doesn't have to be 'justified' for there to be a positive return for short-term traders. On the other hand, for a hedge fund manager with a percentage of their book in short positions, being correct doesn't make under-performing the markets any less painful.