South African rand strengthens against USD, EUR and GBP on Monday
Christian Habeck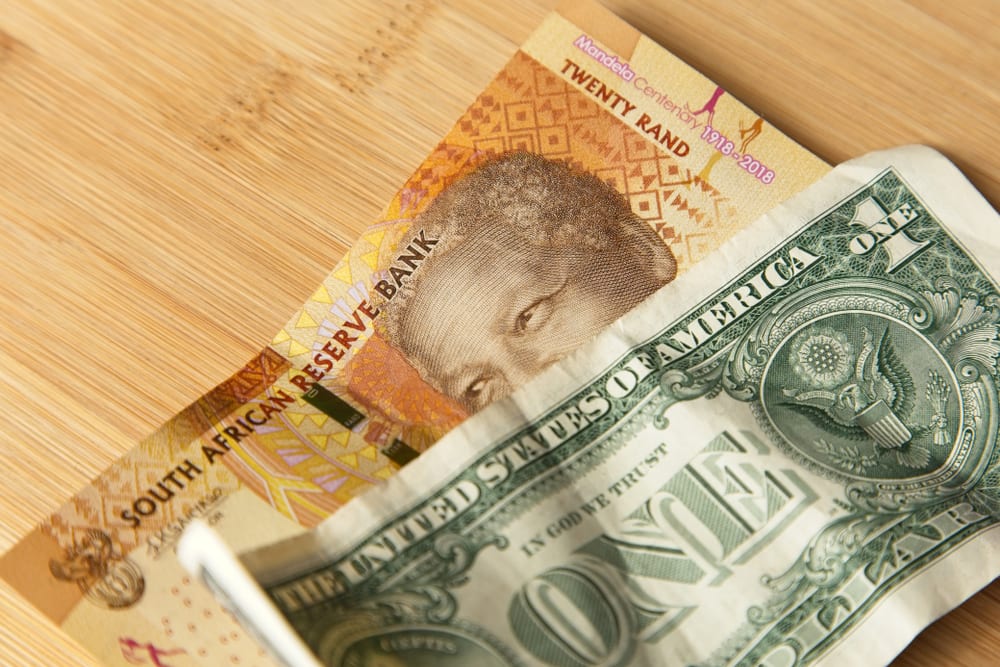 USD/ZAR closed at 14.96 before the weekend, falling today to 14.81, i.e. ZAR strengthened
Against the EUR the ZAR also did well, strengthening by 1.35% to 16.74
The rand did particularly well against the GBP, increasing by 1.52% to 18.78
After closing at 14.96 to the USD at the start of the weekend, the South African rand (ZAR) today at one stage weakened slightly to 14.99 to the American currency. After that, however, it has been gaining steadily, and at press time, just before 5pm BST, the USD/ZAR rate was 14.81 – an improvement of 1.06% for the rand.
Against the EUR the South African currency fared even better, and strengthened by 1.35% to trade at 16.74 at press time.
The best performance, however, was against the GBP, where the rand surged by 1.52% to reach 18.78 at press time.