Tesla (NASDAQ:TSLA) – Peter Hochholdinger, head of production, leaves the company
Karl Macku
Hochholdinger was head of vehicle manufacturing at Tesla's (NASDAQ:TSLA) Fremont factory The veteran manufacturing executive previously spent 22 years at Audi Leaves after three years overseeing annual production of 400,000 Tesla vehicles Comes a day after CEO Elon Musk sends rallying email to all employees regarding delivery targets Tesla due to report its Q2 production figures in July…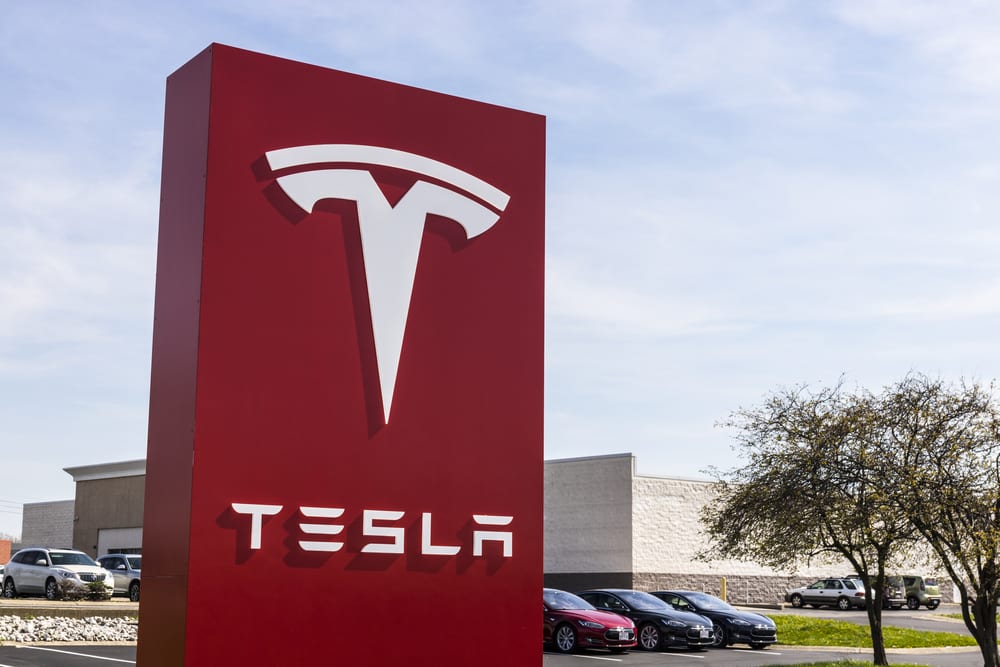 Hochholdinger was head of vehicle manufacturing at Tesla's (NASDAQ:TSLA) Fremont factory
The veteran manufacturing executive previously spent 22 years at Audi
Leaves after three years overseeing annual production of 400,000 Tesla vehicles
Comes a day after CEO Elon Musk sends rallying email to all employees regarding delivery targets
Tesla due to report its Q2 production figures in July
News coming out of Tesla suggests its long-standing production issues may not yet be resolved Peter Hochholdinger, head of production at Fremont joins a long list of executives to leave the company. The Nasdaq listed stock has seen its share price fall to $221, a year to date decline of 28.7% given it started the year trading at $310.12. This negative stock performance looks even weaker when measured against the year to date returns of the Nasdaq (+18.2%) and the S&P 500 (+16.2%)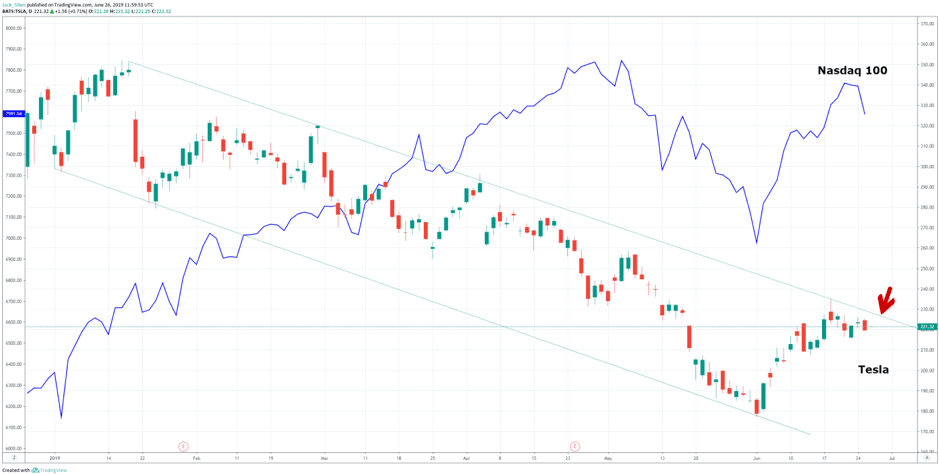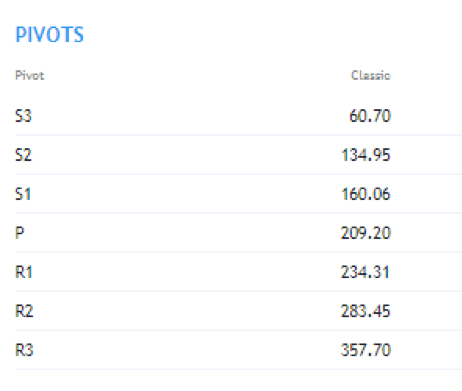 Tesla stock has traded in a downward channel through the first two quarters of 2019. Its current position towards the upper trend line of the channel will catch the attention of traders looking to short further or trade the break out to the upside. There are plenty of analysts willing to point to the price moving (dramatically) in one direction or another. One thing Tesla does do well is polarise the opinions of analysts.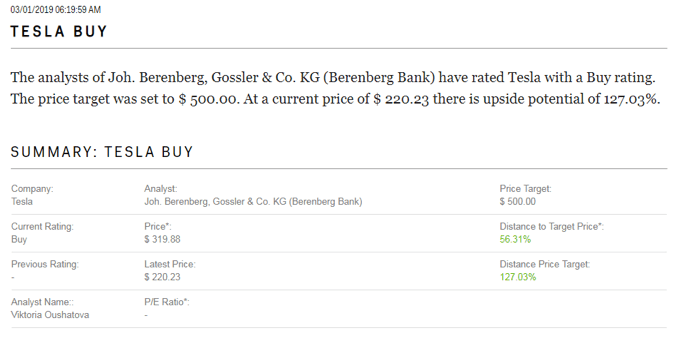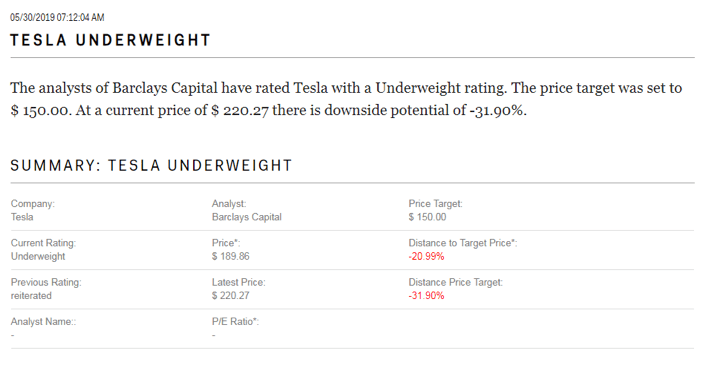 The range of target prices currently extends from $150 at Barclays to $500 at Berenberg. With the price action of the stock being what it is, it's worth sharing that Morgan Stanley analyst Adam Jonas, in his most recent report doesn't see the price moving too far from current levels.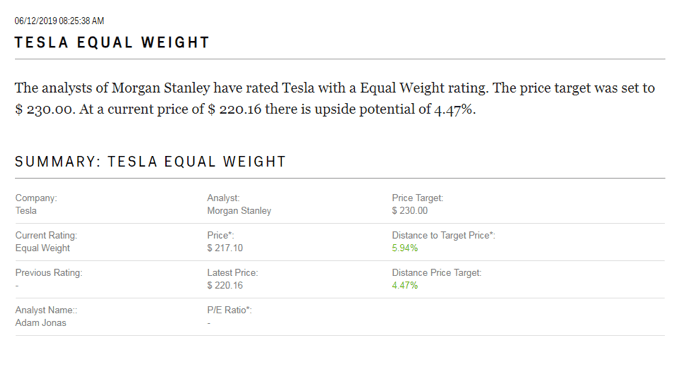 The trading and earnings report that is expected on 8thJuly should shed more light on the situation. Being over one week away there is of course time for further trading opportunities to emerge. If price action becomes less volatile, then some traders may well spend the intervening period trying to build into a position based off their analysis of the situation.
How then is Hochholdinger's departure to be viewed?
Hochholdinger is not the only high-profile executive to leave Tesla over the past two years. The significance of his departure stems from this role in the production of the electric cars. Reports are that the firm is still struggling to ramp up production of its Model 3 sedan, which is seen as crucial for Tesla's long-term profitability.
Problems with getting the vehicles made and to customers continue to drag on share performance. Accordingly, the news of the departure of a production executive is being taken as bearish and TSLA share price fell away 1.73% on Tuesday.
Business Insider covers the situation from a range of angles and summarises:
"In leaked email, Elon Musk says Tesla is very close to setting a record for deliveries in one quarter. But whether the company pulls it off comes down to one of the things it struggles with most."
Source: Markets Insider
 The public announcement made through the broadcast email to all employees follows Musk saying at Tesla's annual shareholder meeting (11thJune) that the company had a "decent shot" of making a record number of vehicle deliveries in Q2 of this year. The email itself, as might be expected has a positive tone but certainly doesn't suggest the July figures will be record breaking:
"We already have enough vehicle orders to set a record, but the right cars are not yet all in the right locations," Musk said."Logistics and final delivery are extremely important, as well as finding demand for vehicle variants that are available locally, but can't reach people who ordered that variant before end of quarter."
Tesla Inc, CEO Elon Musk. Source: Markets Insider
A one-off email of this sort can be alarming in its own right but it ought to be noted that such emails are not out of character for the CEO. But the departure of Hochholdinger leaves analysts and traders trying to read between the lines. There are of course other ways to add colour to the picture. The register of shareholder interests (below) allows investors to monitor the insider-dealing of the company's executives. A form of 'non-verbal communication':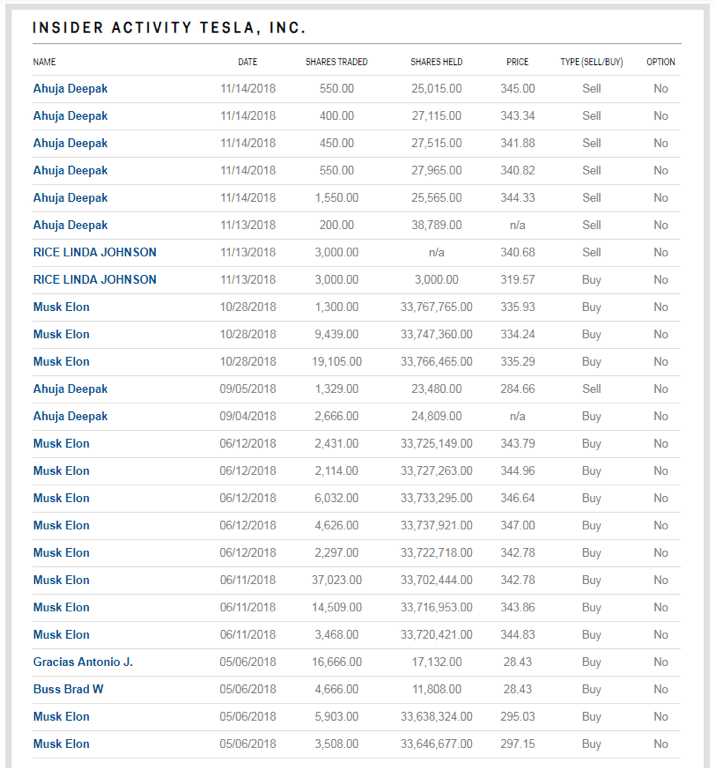 What to look for?
The market will be quick to react to the figures released in July. A quick reference to the Q1 announcement sees that missing sales targets played a part in the share price falling 9% in after-hours trading. During Q1, 63,000 vehicles were delivered – a 31% drop from the number delivered in Q4 of 2018.
A poll by Bloomberg ascertained analysts were predicting total production for Q1 to equal 64,400. This number was actually exceeded with 77,100 vehicles rolling off the production line.
Further statements from the Q1 reporting notice included the estimated production figures for Q2. A number that is now being eagerly anticipated:
"We believe we will deliver between 90,000 and 100,000 vehicles in Q2. Although it is possible to deliver a higher number of vehicles, we believe it is important to begin unwinding the 'wave' approach to vehicle deliveries, where overseas cars have been made in the first half of the quarter and North American cars have been made in the second half. This puts extreme stress on Tesla, negatively affects our working capital needs and adds to our cost structure."
Source: CNBC
Does the departure of Peter Hochholdinger give an indication of production levels? Is his leaving just part of the culture at the firm where executives come and go quite frequently? If anything, it does lay down a reminder to those looking to build a position in the stock.
Traditional motor manufactures are struggling to come to terms with the disruption caused by the introduction of electric vehicles. The irony is that Tesla itself, also appears to be struggling to come to terms with the situation.
Elon's email in full: