The European Union – Some surprises as new personnel line up to take top positions
Karl Macku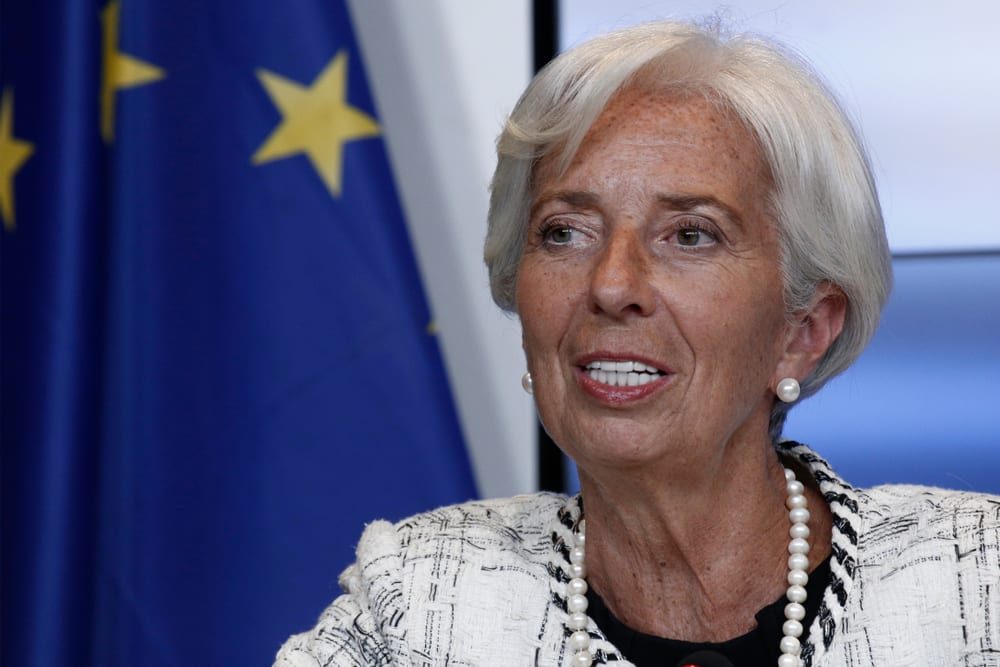 'Unknown' Ursula von der Leyen tipped to take up post of commission president.
Christine Lagarde nominated to become next president of the European Central Bank
Changes in personnel could mean a change in style
It's all change at the European Union. Top jobs up for grabs include EU commission president and head of the ECB. This follows on from the June MEP elections, which saw the make-up of the parliament change considerably as green and populist parties outperformed traditional ones.
To the surprise of many, possibly even to herself, Ursula von der Leyen looks likely to be appointed to the role of EU Commissioner.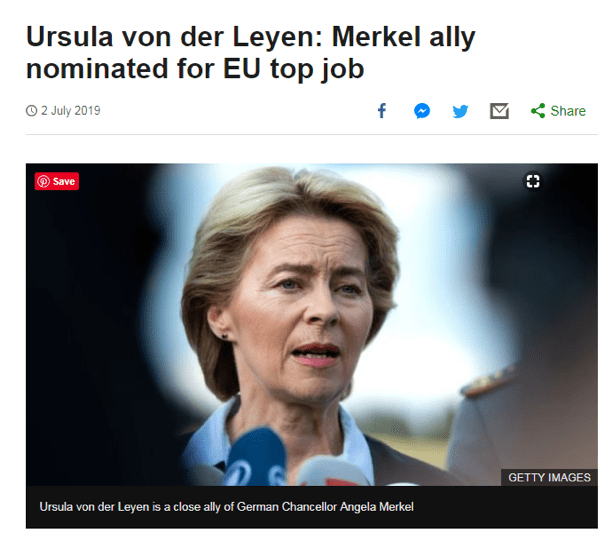 The position, currently held by Jean-Claude Juncker would mean that relatively unknown von der Leyen would oversee responsibilities ranging from proposing new EU laws, enforcing the bloc's rules and handling trade deals. The surprise element of the possible appointment is highlighted by the fact that as of 1stJuly she was not even considered to be one of the front-runners. The three front-runners up to the first week of July were, Margrethe Vestager (liberal, Danish); Frans Timmermans (centre-left, Dutch); Manfred Weber (centre-right, German). To call von der Leyen a 'consensus' candidate may be stretching things, instead it appears she is the contender facing least resistance from the political factions that manoeuvre their respective candidates towards the top job.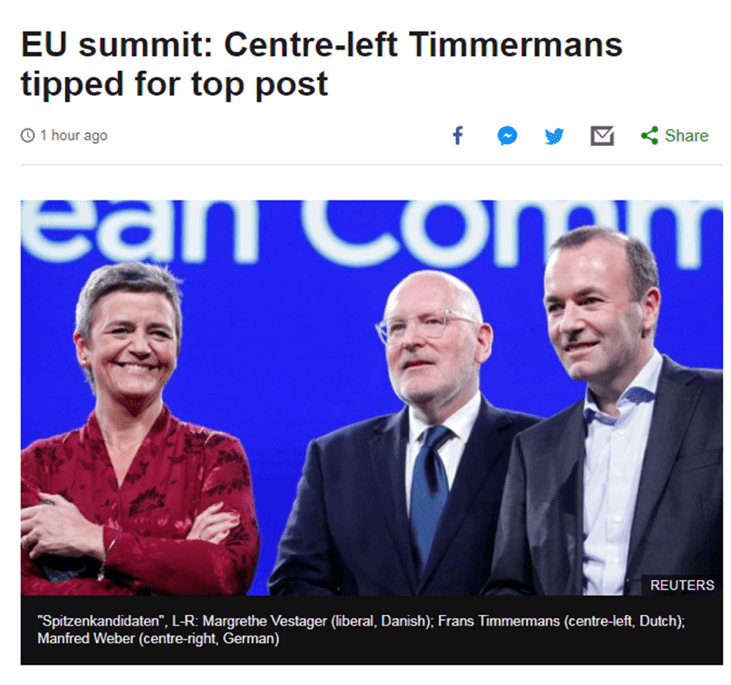 The somewhat opaque nature of the appointment traditionally involves nominees taking part in the 'spitzenkandidaten' process. This would normally mean the largest political group in the European Parliament, The European People's Party (EPP), has the upper hand regarding who to nominate as next leader of the commission. Their proposed candidate, Weber, has however failed to gain enough support and now, unfortunately for him, personifies Franco-German tensions with French president, Emmanuel Macron publicly opposing Weber's appointment.
The lack of clarity and rapidly changing situation is highlighted by the European Council president, Donald Tusk, suggesting somewhat convenient changes to the rule book. He has commented that the Spitzenkandidaten process is not a "legal obligation" for EU leaders to follow. With anti-EU sentiment on the rise throughout the member states, now might not be the best time for Tusk to highlight that such an important job is decided behind closed doors rather than by a public vote. If this somewhat technical process becomes mainstream news, we could again see political events impacting the financial markets.
The 60 year old von der Leyen is a mother of seven and a close ally of German chancellor Angela Merkel. She has been a member of Mrs Merkel's conservative Christian Democrats (CDU) since 2005. A staunch integrationist, she has made calls for a 'United State of Europe' and during her time as German defence minister, proposed that the EU forms its own army.
The 'rockstar' of finance
Fans of Lagarde are welcoming the suggestion that the role goes to such a high profile candidate. Katie Hope, reporting for the BBC notes Lagarde's appointment would bring a change of tone, "Poised, chic and known for her straight talking," Hope's analysis of Lagarde mentions she is "a former synchronised swimmer for the French national team… reported to exercise daily, even during meetings."
Sources: BBC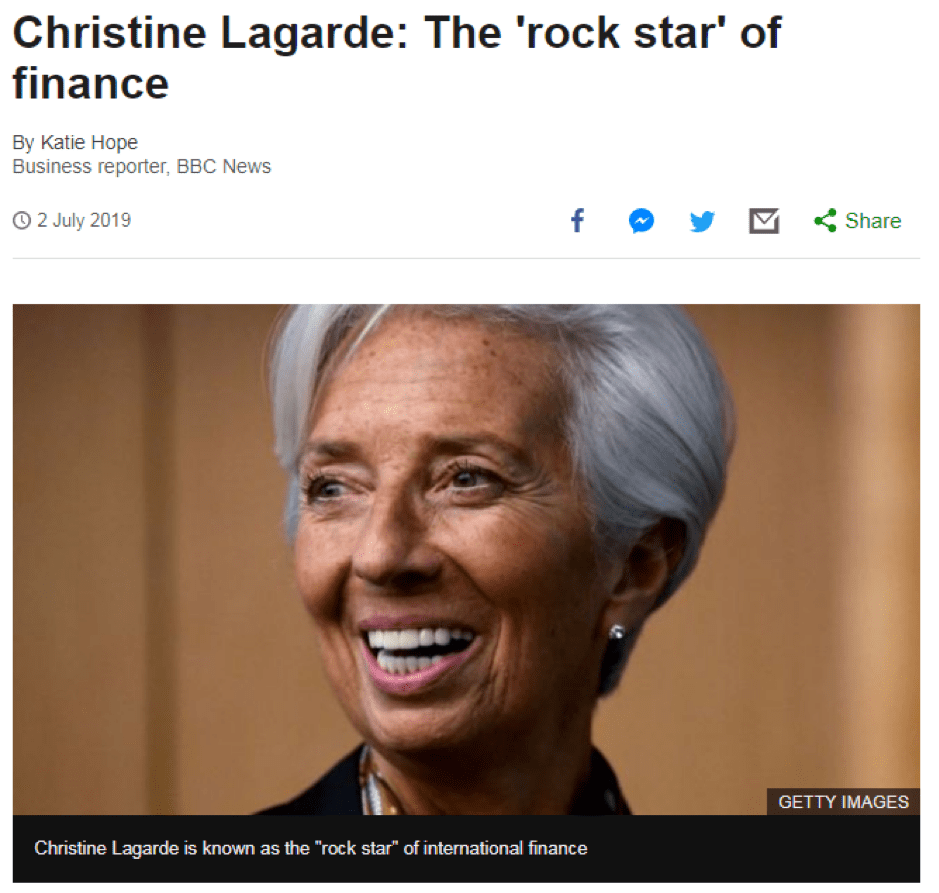 Bloomberg reports share the opinion that Lagarde would bring about a very different style of leadership: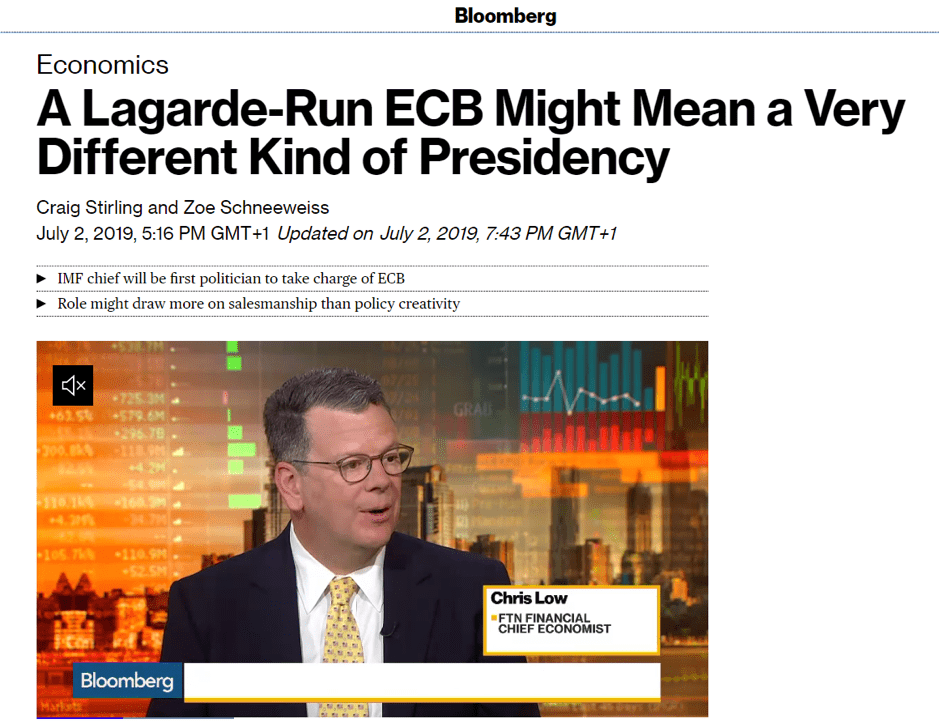 Currently head of the International Monetary Fund (IMF), Lagarde had a successful legal career before entering politics and became the first woman to serve as a finance minister from any G7 nation. Lagarde has a commendable track record of breaking through glass ceilings and were she appointed head of the ECB, she would become the first woman (and politician) to hold that post. The skills that made her such a pioneer will be in much demand as she navigates the eurozone through negative interest rates and the question of if, and how, to unwind its program of quantitative easing.
The incumbent head of the ECB, Mario Draghi, was a central banker by trade and as head of the ECB introduced a range of innovative policies. Lagarde, who does not have direct experience of running a central bank will instead have to utilise the technical expertise of the bank's staff.
Whilst the EU may not be doing itself any favours, the surprise candidates and change of process have not spooked the markets. The Dax Index has been stable despite events in Brussels – Wednesday even saw it posting intraday gains of over 60 basis points.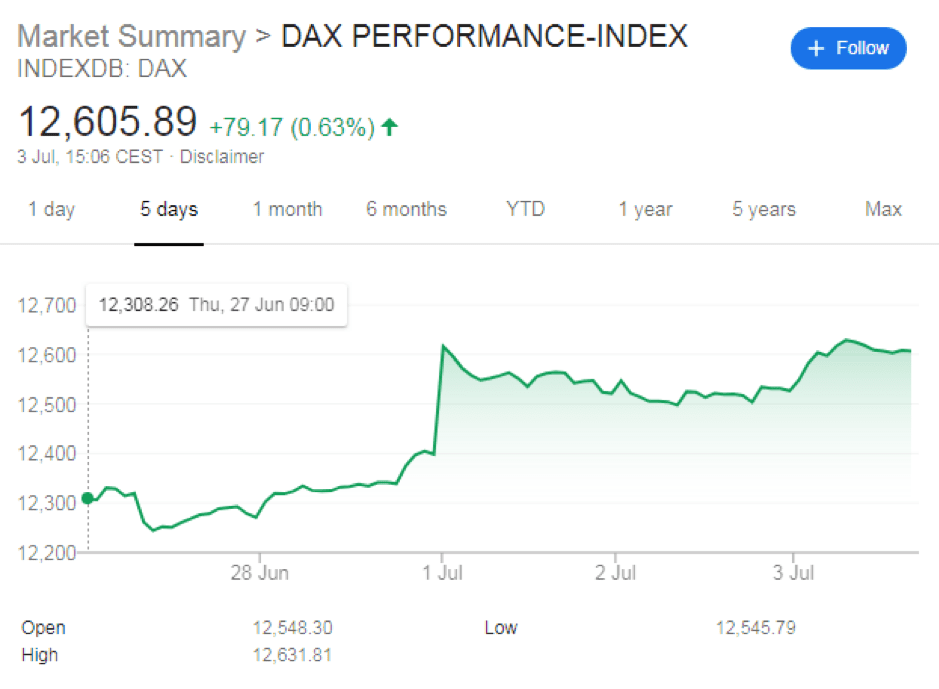 This could be because central bankers who run relaxed liquidity policies tend to be popular with equity traders. Lagarde's IMF track record includes examples of her being willing to hand out other people's money, notably overseeing the IMF's largest ever bail out – a $57bn deal for Argentina that was credited with stabilising the world's emerging market economies.
"Lagarde would be expected to lean broadly dovish on monetary policy while pressing fiscal authorities to play a more active role in promoting eurozone growth," said Krishna Guha, head of global policy and central bank strategy at Evercore ISI.
Source: CNBC
Scrutiny
Whilst Ursula von der Leyen doesn't have a 'backstory' to compete with Lagarde, she is seen as Merkel's pick and that carries a lot of weight. It's likely though that her track record will now face more detailed scrutiny. Her opponents will look forward to her facing an appearance in court, as DW.com reports:
 "It has been coming to light that a deputy minister employed by von der Leyen took a number of liberties, for example hiring a small army of expensive advisers at her own discretion. An investigative committee in Germany's Bundestag parliament is currently dealing with the case, and von der Leyen is set to take the witness stand in a few months' time."
Source: Deutsche Welle
Her time at the defence department also coincided with reports of questionable multi-million euro private contracts being awarded to consultants.
Lagarde will hope her courtroom days are behind her. In 2007, whilst holding office as French finance minister she was investigated for 'abuse of authority'. Only two and a half years ago she was back in a French court facing charges of 'negligence by a person in a position of public authority'. The case revolved around payment of public funds to Bernard Tapie, a friend of the then president, Nicolas Sarkozy. The charge meant Lagarde faced up to one year in prison. Although she was convicted, lenient sentencing meant she escaped going to jail.