The week ahead — ECB rate decision will form the pivot
Karl Macku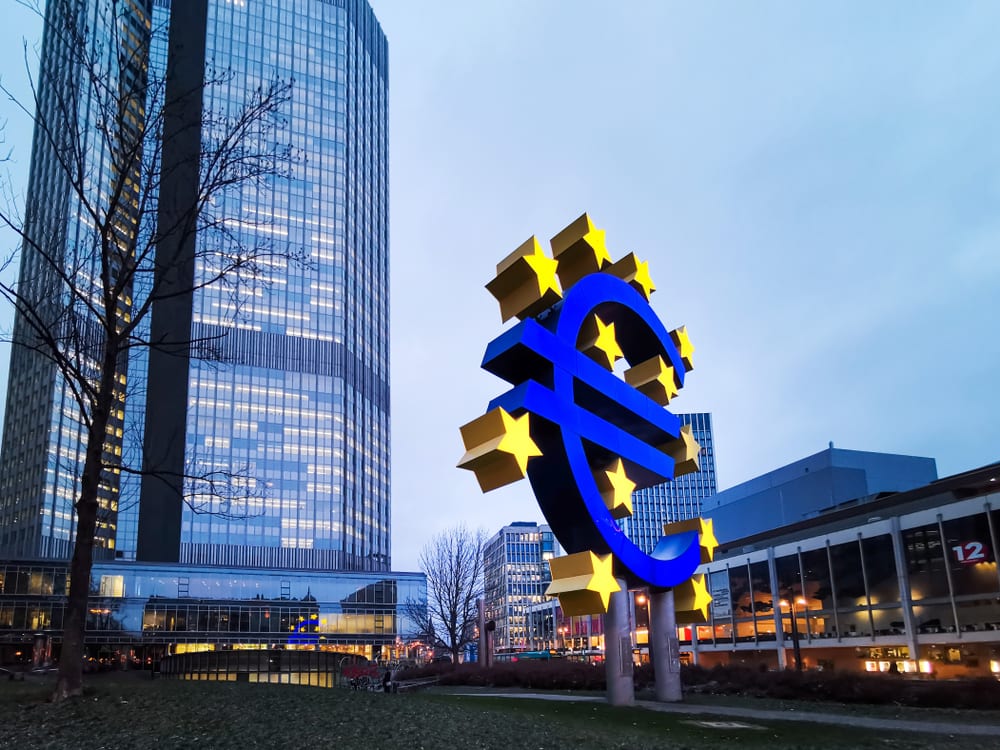 The first week of September saw markets hold ground but lack any real conviction
This month has historically been a turbulent one and 'bad for stocks' as market participants come back from the summer break
After the quiet start, this week sees the news flow pick up
The key moment will be on Thursday when the European Central Bank announces details on its policy approach
With rate cuts already priced in by the markets, there is a risk that comments from central bankers might not meet heightened expectations
The financial markets are entering a week that holds a range of significant announcements. The flow of important news starts on Monday and runs right up to Friday. President Trump's use of Twitter epitomises the ease with which surprise announcements can move the markets. Traders and analysts should therefore manage as best they can those announcements that actually run to a schedule.
Baseline
Traders looking forwards to week 37 may benefit by taking their bearings from the important developments at the tail end of week 36.
Global stock indices held off the reputation for September being a bad month for markets and posted slight gains. One swallow doesn't make a summer, and the financial markets end their working week still trying to ascertain whether inflationary or deflationary pressures are going to become the dominant feature of the global economy. This particular question is looking likely to hang over the markets for some time.
SPX 500 Index — Five-day price chart — 2/9/19–6/9/19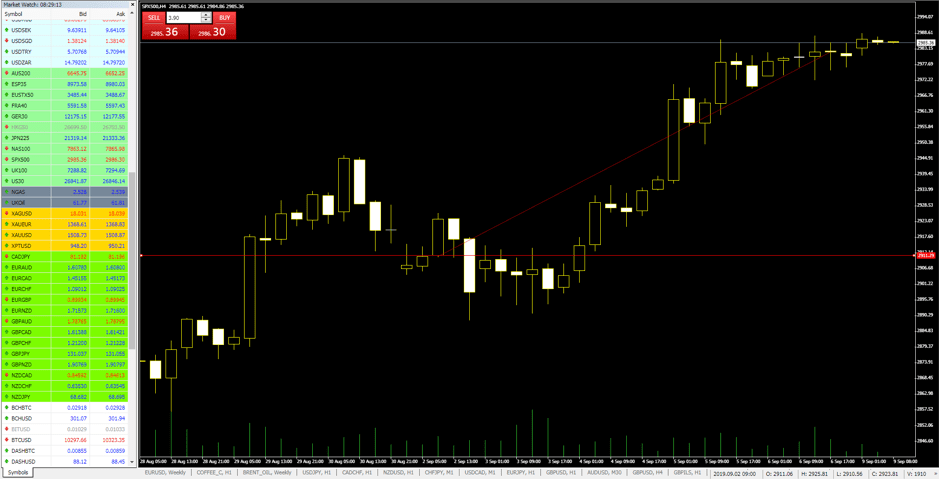 Jobs
The US jobs report released on 6th September was weaker than expected, but not as weak as some of the doomsayers had feared.
The total number was somewhat artificially supported by the hiring of 25,000 government workers to conduct the upcoming census. US payrolls rose 130,000 in August — below the 160,000 consensus forecast, and there was also a downward revision of the June and July data with a net reduction of 20,000 applied. Private payrolls rose just 96,000, which is a three-month low and is clearly disappointing, but unfortunately is in line with other data coming out of the National Federation of Independent Businesses, ADP and ISM non-manufacturing surveys.
The silver lining to this particular cloud is that as we approach the next round of US Fed rate meetings, 'a little bit of bad news' might be welcomed and make a rate cut more likely.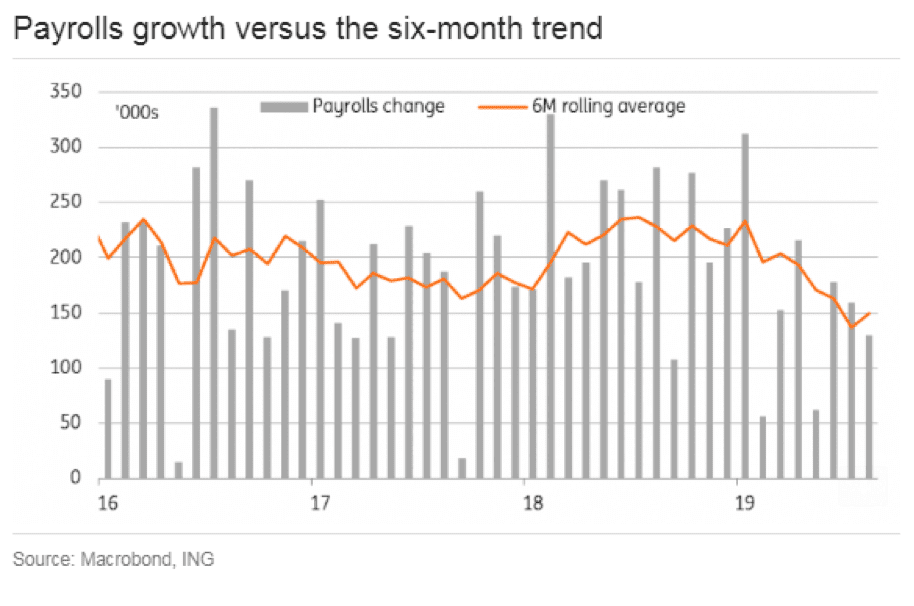 China
Chinese authorities brought in their own monetary policy measures over the weekend. The People's Bank of China announced on Friday 6th that it would slash the reserve requirement ratio for most financial institutions by 50 basis points. It is the first cut in the ratio in eight months. Using this tool will bring through an interest rate cut for the business community. The move is forecast to free up long-term lending capacity by approximately 900bn yuan ($125bn) over the next three months. Chinese exports are being impacted by tariffs, and the interest rate move confirms the Chinese authorities appear to be adopting a 'whatever it takes' approach to supporting economic output levels. This is an unsurprising approach, considering data releases that show growth there has slumped to the lowest levels for three decades.
Calendar
The ING/Bloomberg calendar for developed markets highlights how data releases through the week have a broad spread in terms of subject matter and geography: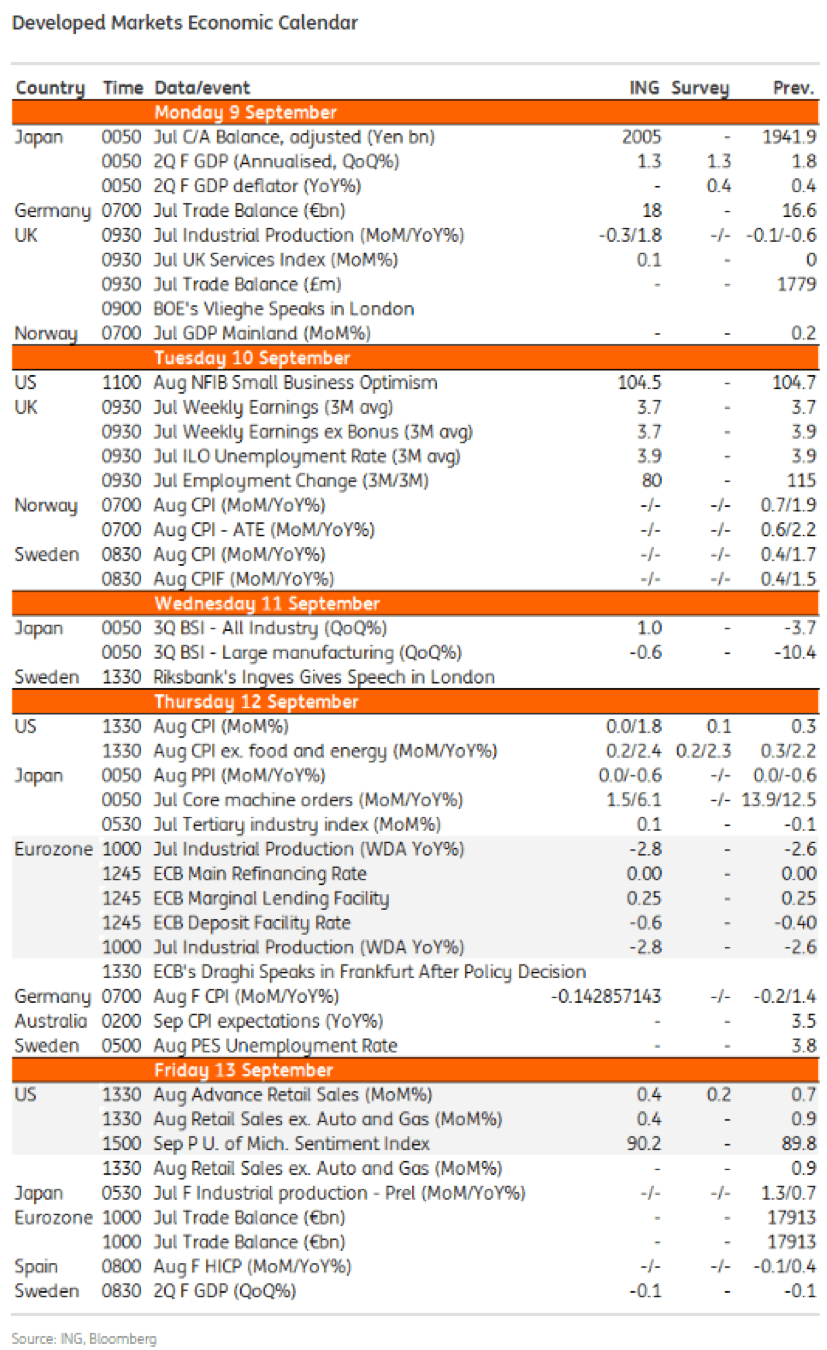 Tuesday
A new television subscription service is likely to be revealed at Apple HQ on Tuesday. Apple TV will be pitched against the big guys — Amazon Prime, Netflix and the new Disney video streaming service, Disney+. Netflix stock has been under pressure since the summer when it tried to increase its subscription rates and saw membership numbers fall away. Whilst competition is fierce, the Apple brand should be strong enough to ensure the firm achieves a degree of success in the space.
Any outperformance by the TV service would be welcomed by analysts who are looking for signs that the company can move away from its dependence on phone handsets. Not that the handset market is completely done — Tuesday will likely see the usual 'surprises' as details of new handsets are announced. Some Apple devotees are reading between the lines and hoping the multi-coloured graphic being used for the event signifies handsets will be available in a wider range of colours. This doesn't solve the problem of handset volumes falling away, but it would allow for the last drops of revenue to be milked from the fan-base.
Ian Campbell, CEO of Nucleus Research, an IT research firm, was discussing the direction new handsets might take. He said:
"If this is just a better camera and apps and faster processor with no form factor change, what is Apple going to do?… I think it's a tough moment for Apple and it's going to be very carefully scripted."
Source: CNBC
Thursday — the big one
The main announcement will be that coming from the ECB at 12:45 on Thursday. The eurozone central bank has been making dovish noises for weeks, and the markets appear to be applying almost 100% certainty on there being a rate cut.
Euro Area Interest Rate: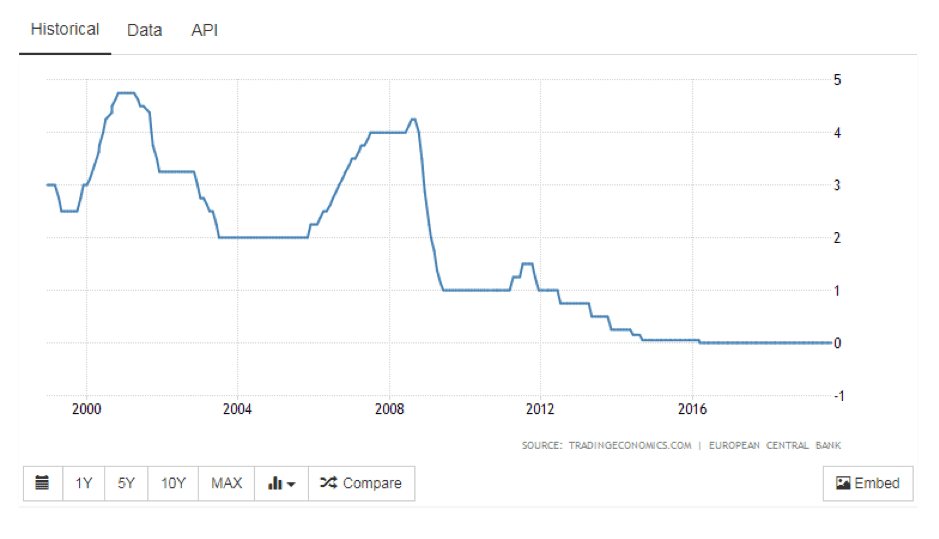 Opinion is divided on whether the ECB will resume its programme of quantitative easing. Analysts have been making different interpretations of the bank's comments on this subject, but the ECB can't please everyone. Whatever the details of the official announcement, some members of the trading community look likely to be disappointed.
Friday
Important news will be coming through right up to the end of the week.
Month-on-month retail sales growth figures will be revealed on Friday. The US domestic economy has so far successfully swerved most of the fall-out from the US-China trade wars, and market consensus is that the news due on Friday will keep the positive vibe going. The jobs figures might suggest a softening of the market, but total employment levels are high and wages are creeping upwards. A more immediate catalyst for spending is the slide in global gasoline prices, which means US consumers will have found some spare cash in their pocket through August.
US retail sales figures 2019: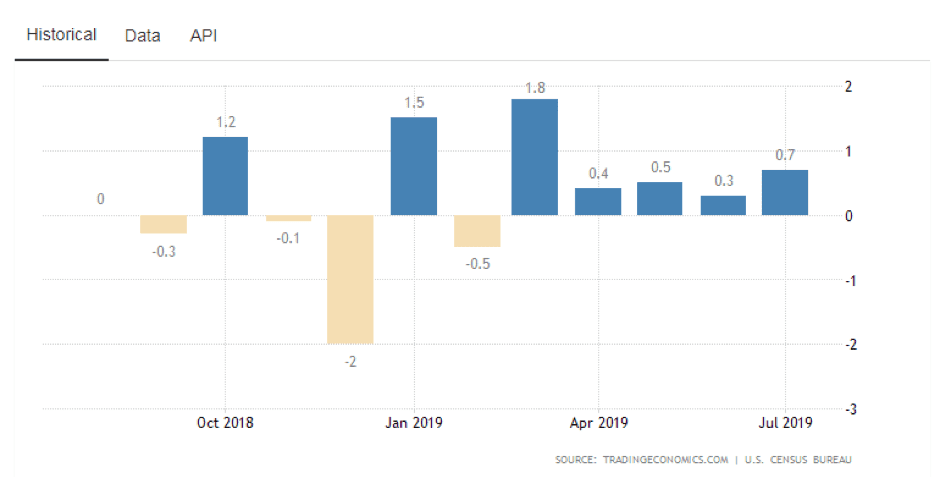 University of Michigan consumer sentiment data is also released on Friday — at the slightly later time of 15:00. Current forecasts are that the September figures will show a slight increase (90.2) due to August being so poor (89.8).