Uber (NYSE:UBER) posts wider-than-expected Q3 loss
Nigel Frith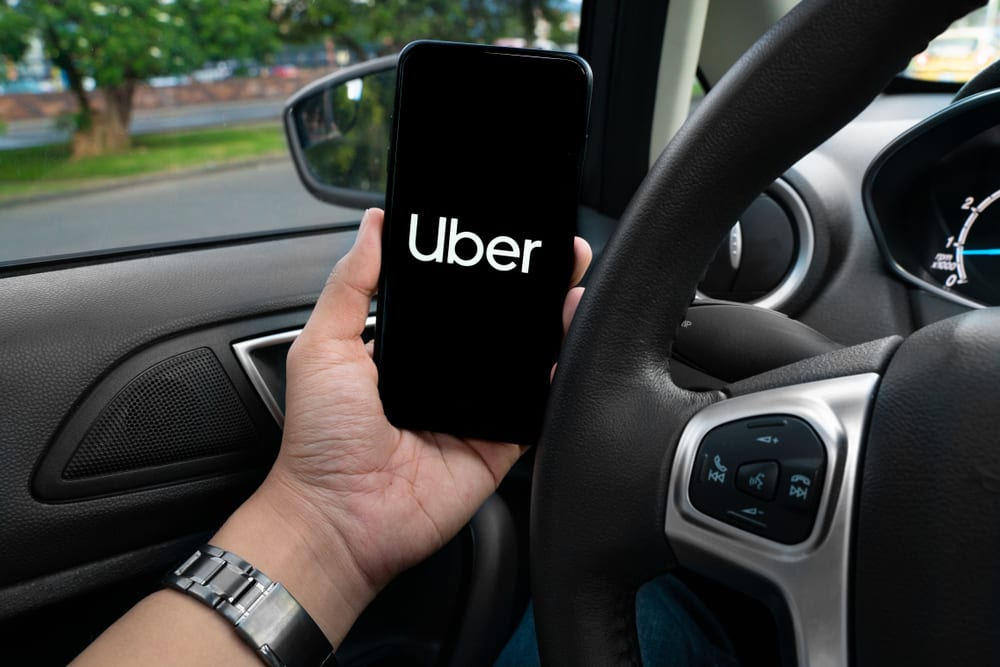 Ridesharing company posts $0.68 EPS loss and $3.53bn revenue.
Shares marked lower (-8.75%) at the start of Tuesday trading.
Analyst Michael Graham believes results show "growth at scale."
Uber CEO says company will turn a profit by 2021.
Uber Technologies (NYSE:UBER) stock slumped 37% lower than its 10th May IPO price on Tuesday after a wide Q3 loss and revenue miss raised more questions about the ride-hailing company's ability to deliver steady, positive returns.
Late on Monday, Uber posted a $0.68 third-quarter loss, which was 14 cents wider than the $0.54 loss forecast by Wall Street analysts in the run-up to the report.
Group revenues were better as a 29% spike in gross bookings paved the way for a 30% jump in revenue year-over-year to $3.53bn, but that was still $150m short of the analyst tally.
UBER shares went into reverse overnight and fell further just before Tuesday's first bell. The 8.75% drop at the start of Tuesday trading means shares are now more than 37% off the company's May IPO price at $28.35.
Investors did not see much to take heart from, but Canaccord Genuity's Michael Graham offered a different take on Tuesday after claiming the Q3 results show "continued growth at scale."
Graham added: "Although bookings, MAPC, and trips were slightly below our estimates, Adjusted Net Revenue was ~6% ahead of our model thanks to improving take rates in the rides business, reflecting reduced rider incentives and migration towards higher-value trips."
Uber remains a loss-maker and has yet to turn a profit, but CEO Dara Khosrowshahi believes the California-based company is on the right track and will be able to operate in the black by 2021.
In a conference call, Khosrowshahi stopped short of offering guidance for the next two years but said Uber could come in with "very strong" growth for both the top and bottom line in the medium to long term.
He added that trade-offs are being made as is required for a "company at scale" and that it is committed to working on great ideas to push the company forward.
Khosrowshahi concluded: "We're excited about the 2021 consolidated EBITDA profitability target that we have out there."
A bright spot for Uber in the Q3 report was its food delivery service, Eats, which registered a 64% increase in revenue ($645m), a rate of growth that easily trumped the 19% rise in ride revenues ($2.895bn). Freight revenues were up 78% to $218m.
Canaccord's Graham, who offered a Buy rating and $55 price target for UBER, said Eats bookings did not quite stack up to pre-report estimates but is impressed by the service's ability to drive significant growth in a market that is now seeing more modest levels of growth.
Peloton (NASDAQ:PTON) released its first post-IPO report on Tuesday and it was a mixed one as losses were wider-than-expected while revenues handily beat expectations.
The fitness equipment provider saw its subscriber base grow by 103% year-on-year, an increase that helped revenue ($228m) to beat the consensus by almost $30m.