US retail sales beat expectations after rising 0.4% in June
Karl Macku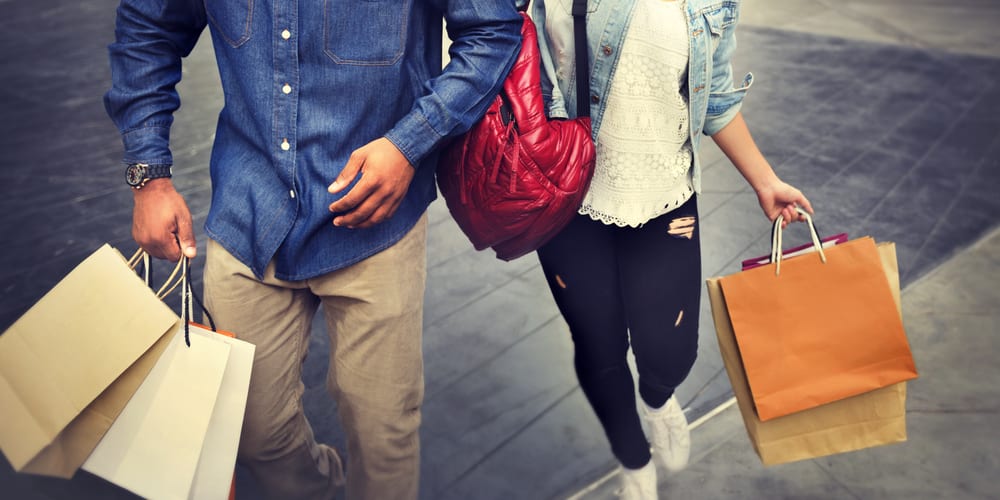 Latest increase stronger than the 0.1% forecast by Reuters economists following robust consumer spending
Analysts believe uptick could take sting out of business investment decline but is unlikely to change the Federal Reserve's actions
Central bank expected to cut interest rates for first time in 10 years at policy meeting on 30-31 July
New data released by the Commerce Department on Tuesday showed a stronger rate of growth than expected for US retail sales as healthy household purchases of a variety of different goods, including furniture, pushed retail sales 0.4% higher in June.
Economists polled by Reuters prior to the latest report forecast a 0.1% rise for last month but robust consumer spending helped actual retail sales to go above and beyond that figure. Analysts believe the uptick could offset the economic drag from weaker business investment and the lingering effects of the US-China trade battle.
Compared to June 2018, retail sales were up 3.4% last month and the jump from May 2019 grows to 0.7% when food services, gas, building materials and automobiles are not included. There was a marked strength in core retail sales again in June, following on from the rises in April and May.
While markets reacted positively to the news, the hike in sales is not expected to change the Federal Reserve's course of action in the coming weeks. Fed chairman Jerome Powell recently stated that it would do all it can to protect the economy, which is likely to result in the first interest rate cut for a decade later this month.
"It certainly will counteract weak business spending to some degree," Navy Federal Credit Union corporate economist, Robert Frick said about the sales data. "Given that the Fed is most worried about foreign economies and the threat of an escalating trade war, it is unlikely to dissuade them from cutting rates soon."
However, as consumer spending continues to trend higher, the central bank is now less likely to opt for a 50 basis point cut. The Fed also reported this week that manufacturing output mirrored retail sales by advancing 0.4, driven primarily by the production of motor vehicles and components.
Business investment remains a concern for analysts but American consumers, who drive around 66 per cent of US GDP, are holding up their end of the bargain. The strength in spending and sales prompted economists to offer a more optimistic 1.8% growth forecast for Q2 in midweek.
"Retail sales would have pushed it 0.3% higher, but import prices being weak, took a tenth off," Barclays chief US economist, Michael Gapen noted. "We're tracking consumption growth at over 4% in the quarter. But you need to take that number in context with the first quarter, where it was running at about 1%. On average, it's around 2.5%…and that's where we think the consumer should be."
A few other interesting data points from the sales report include a rebound for building material stores, which advanced 0.5% after slumping 1.5% in May, a 0.7% rise in auto sales and 1.7% and 0.9% gains for mail-order retail and restaurants respectively.