Another day with somewhat lacklustre performance as focus is once again back to the US/China talks taking place later this week. There is a sudden "lack" of narratives, so the preferred strategy is to wait and see.
SPX bounced on levels I suggested a few days ago and note the so far perfect bounce as well as the reversal off the trend since highs in mid-September. Today was a classical inverted hammer, so watch price action carefully tomorrow, as a confirmation lower could be the local bounce top here. Support is at 2880, resistance at 2960. I am not getting excited until we start breaking out, either higher or lower.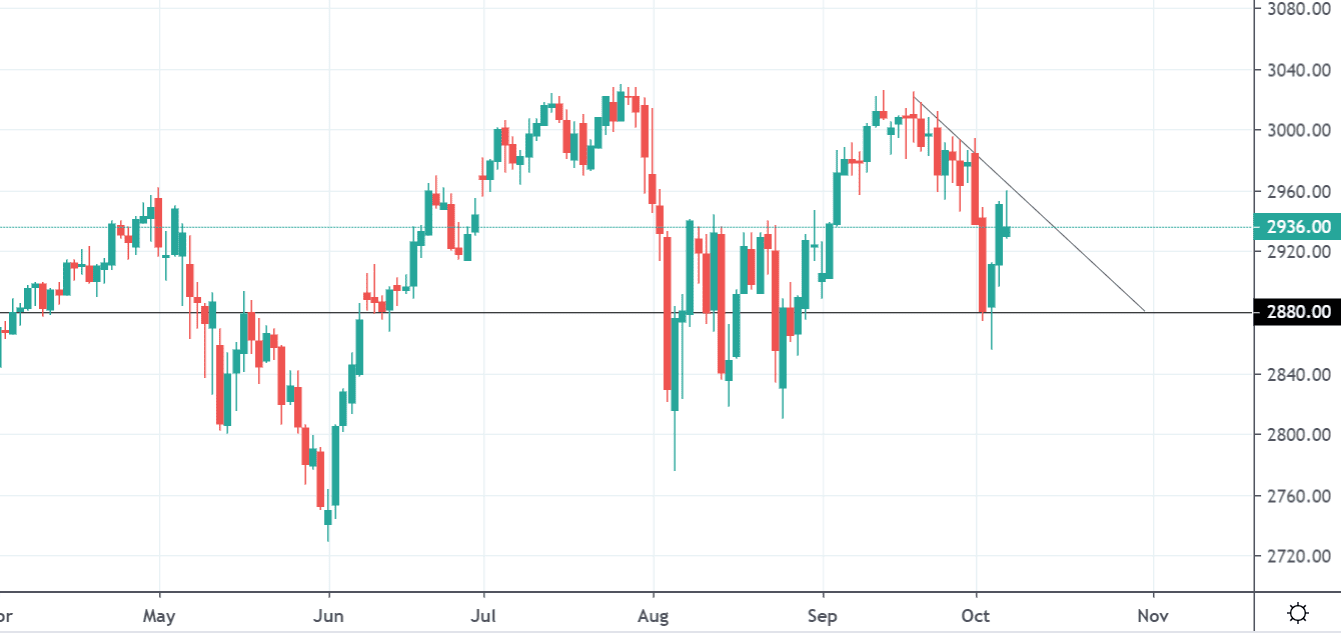 NASDAQ made a similar reversal off the trend line and managed putting in a shooting star candle. We need the confirmation here as well before getting too excited. The current small negative trend line is the resistance while 7400 remains the big support. Getting too excited for a longer-term trade here is simply premature, so wait and see is the preferred choice.
Remember, you do not need to trade every day just because you can. Plan your trading and in times of less trend and lay out your strategies beforehand, so when the breaks start occurring, you will be prepared. Trading index futures that are stuck in a small consolidation is usually not the wise trading.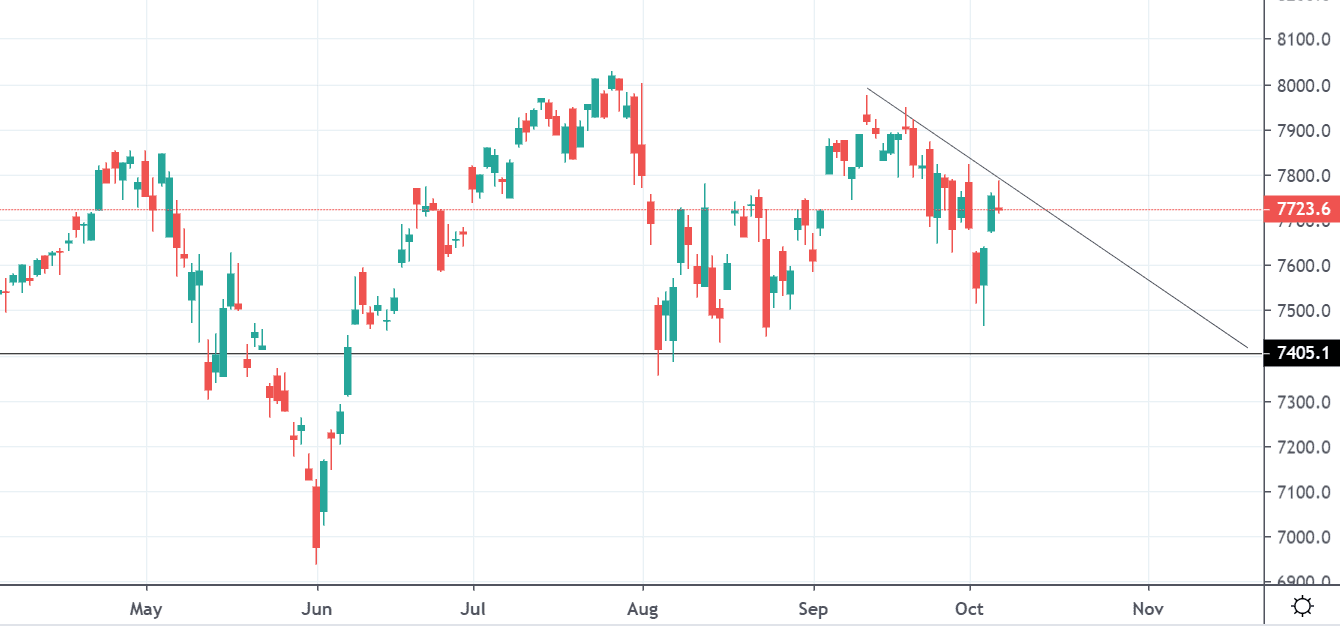 Longer term there are several issues that are still very much alive. The small cap space continues underperforming. The IWM versus SPX has continued to widen the gap, not a healthy longer-term development, but to trade it as a short-term catalyst is premature.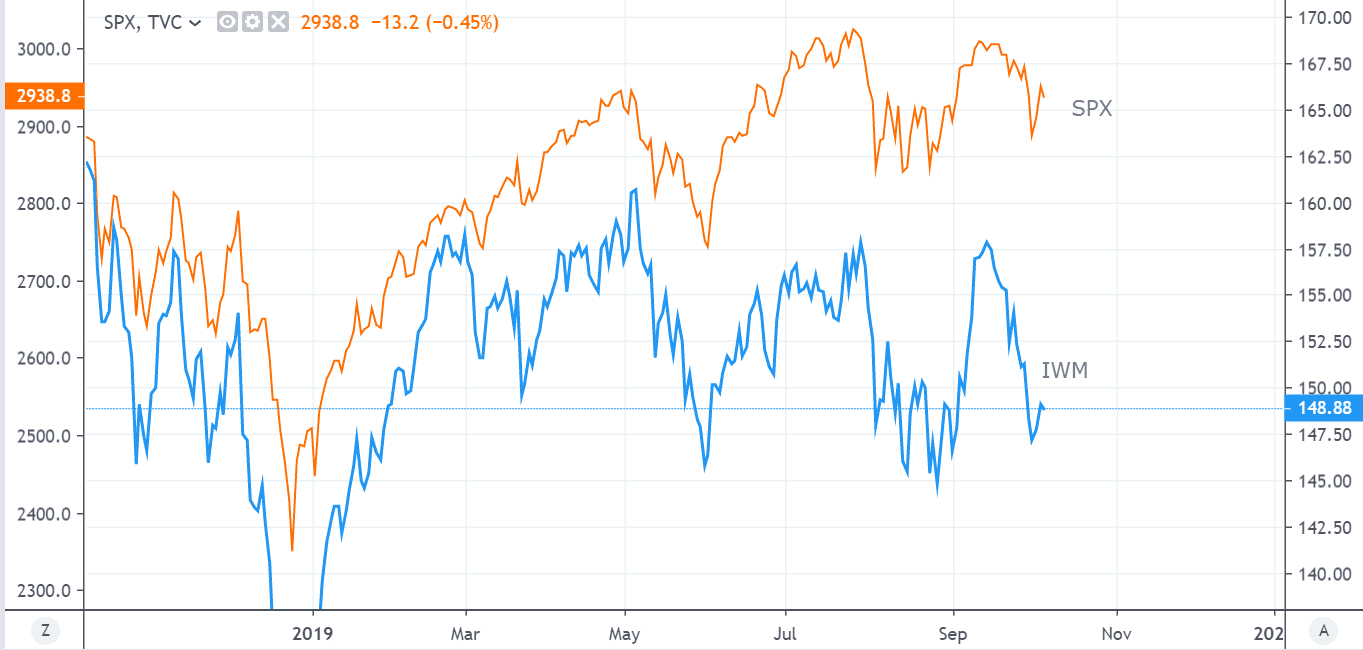 VIX spiked big last week, but as I wrote late last week, the spike was just too big in relation to the move in equities. I recommended selling out of long VIX positions and NOT chasing hedges at too rich levels. This has so far worked out fine. VIX remains not expensive, but not cheap either. I am looking at VIX for possible convexity trades later, but the trade must come to me as I never chase volatility trades. Given the current macro narrative I would start looking at long VIX plays at around 15, but that could change depending on the developments of shorter-term narratives, especially as the US vs China talks are to reignite this week.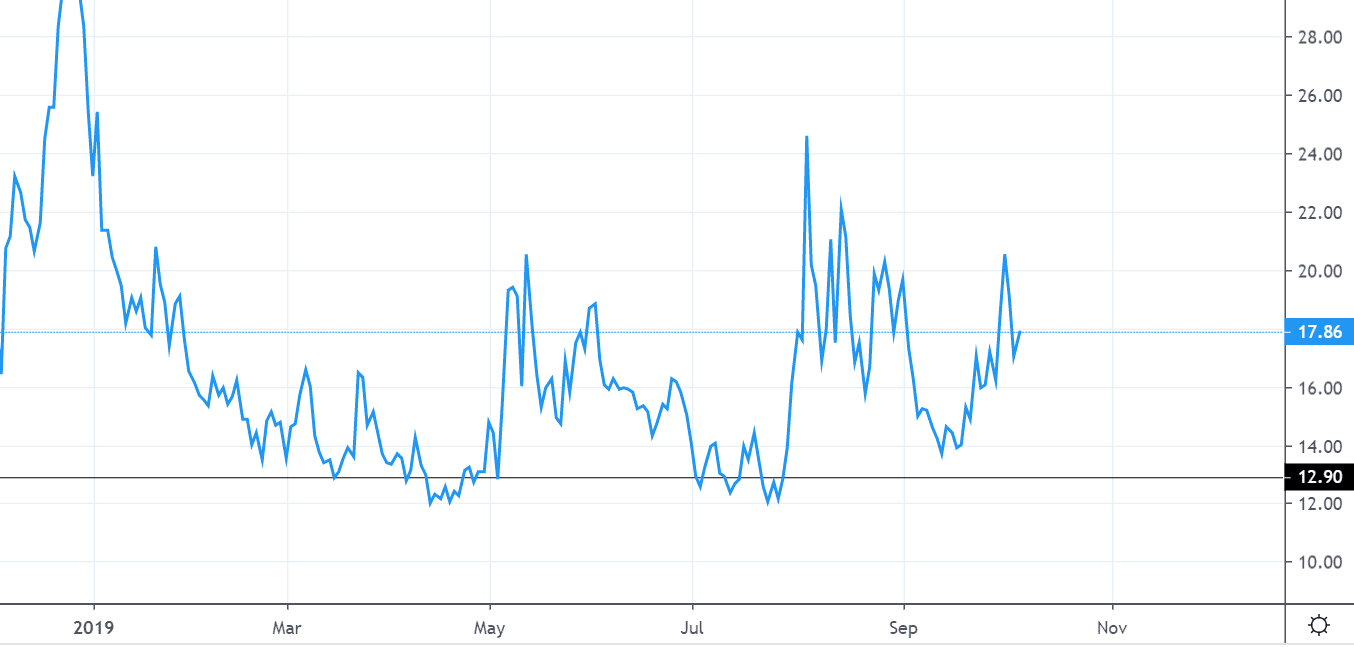 The second most well known "fear hedge", is gold. Gold has lost it's shine over past weeks and has decreased small from highs. Not even the last move lower in yields has managed getting people excited about gold.
The strong trend has cooled off and there is a small negative trend channel in place since September highs.
To summarize this small "vacuum" of narratives, the short-term index charts are still deciding where to go and there is no real trend to play. Fear hedges, both VIX and gold, are not cheap but not expensive.
The prudent mind is in wait and see mode, waiting for the next story to unfold.