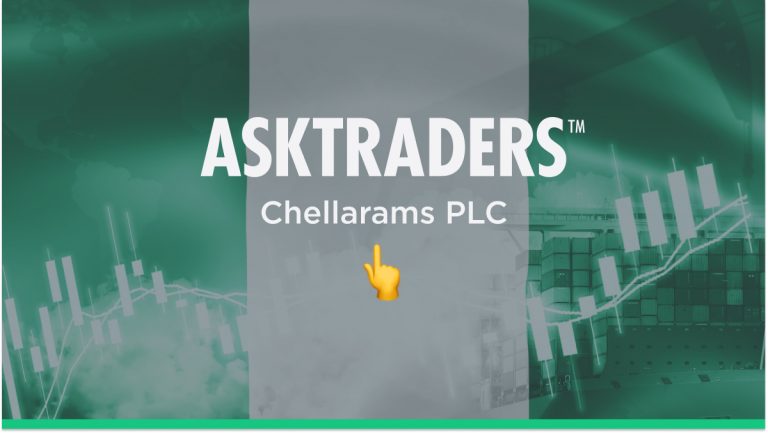 Over the decades, Chellarams PLC has grown its product portfolio a series of products, including:
Whole milk powder
Fat-filled milk powder
Skimmed milk powder
Butter
There are two primary business segments according to which Chellarams PLC operates, namely Industrial Raw Materials and Consumer Products. The product portfolio of these combined segments includes the following:
Machinery
Ingredients for different food manufacturers
Frozen foods
Bicycles
Electronics
Chellarams PLC provides products to most industries in Nigeria namely manufacturing, distribution, retail, marketing, and power generation. In addition to having wide coverage of the area in terms of industries, Chellarams PLC has the following subsidiaries that provides it with additional cover:
Dynamic Industries Limited, engaged in the manufacturing of plastic film.
United Technical and Allied Services Limited, involved in the sale and service of compressors, generators, and a wide range of material handling solutions.
Chellarams PLC's equity stocks are for sale online on the Nigerian Stock Exchange (NGX) under the stock symbol CHELLARAM. Today, Chellarams PLC is based in Lagos, Nigeria where it operates in the Food Processing Industry and the Industrials sector in Nigeria.
Chellarams PLC has an executive leadership team that includes Solomon Kayode Onafowokan as the Non-Executive Chairman, Aditya Suresh Chellaram as the Chief Executive Officer, Technology Director, and Executive Director, Sandeep Sood as the Chief Finance Officer, and several other members.
Chellarams PLC Performance
The current share price for Chellarams PLC stocks is 2.24 NGN [2021/09/20] and the company has a total market capitalization of 1.62 billion NGN, with a P/E ratio of 20.36 NGN and earnings per share of 0.11 NGN, and a total of 723 million shares outstanding.
At the end of the second quarter of 2021 (which is also the half-year mark for companies), which ended in June, Chellarams PLC reported its financial performance for the quarter. An analysis on the financial report data indicated that Chellarams PLC achieved profits of 762.65 million NGN, indicating significant improvement from 180.11 million NGN that it reported for December 2020.
The revenues that were accumulated for the period amounted to 4,814.40 million NGN, showing improvements from the 1,432.99 million NGN reported for December 2020. Operating income was 262.27 million NGN, up from (1.89) million NGN in December.
The diluted EPS excluding ExtraOrd Items was (1.96) NGN with diluted normalized EPS of (1.96) NGN.
According to this analysis, it is safe to say that Chellarams PLC achieved stable performance, with increased profits indicated, which bodes well for EPS and investors who want to buy or sell CHELLARAM stocks as they can expect lucrative dividends.
The improvements that Chellarams PLC reported in financial performance can be derived from the steady return to normal economic operations after challenges faced with the Covid-19 pandemic.
An analysis performed on the live chart of CHELLARAM, a forecast on short-term performance cannot be provided and long-term performance indicates significant decreases in share value for the year to date, with -0.88% over six months, -10.8% over the past year, and -10.8% year-to-date.
Highlights of Chellarams PLC in 2021
Chellarams PLC started the year with a share price of 2.51 NGN. However, it has since lost 10.8% off this price valuation, subsequently ranking Chellarams PLC 121st on NGX according to year-to-date performance.
Chellarams PLC is the 112th most-traded stock on NGX and during the past three months, CHELLARAM experienced a trading volume of 211,981 shares which were closed in 23 deals, with a total value of 453,463 NGN during the period.
The average trading volume during the period was 3,365 shares traded in each session and CHELLARAM experienced an all-time trading volume high of 73,261 in July for the period.
An analysis on the past 10 days of trading activity on CHELLARAM stocks showed that trading volumes ranged between 6 and 34,737 shares. This does not bode well for short-term performance for the stock, and it is worrisome to investors who want to buy or sell CHELLARAM stocks.
How to buy Chellarams PLC stocks Step-by-step
The stock market is one of the most attractive financial markets that sees millions of retail investors and traders' participation daily. To buy, sell or trade CHELLARAM stocks, traders and investors can follow these simple steps:
Find the share that you want to purchase, in this case, "CHELLARAM".
Select a forex broker that offers access to the Nigerian Stock Exchange(NGX).
Review the broker's trading conditions, fees, deposit and withdrawal methods, trading platform, customer support, regulation, and other components to ensure that they are aligned with your trading
Open a live trading account with the broker by completing the online application form and providing the necessary documentation to verify the trading
Make your first share purchase through the broker.
Build and diversify your portfolio when you buy more shares.