Finding the Turtles
After Dennis returned from a trip to Asia, he was quoted in the Wall Street Journal as saying: "We are going to grow traders just like they grow turtles in Singapore." One of Dennis's contemporaries, William Eckhardt disputed the claim that you could teach traders, maintaining that those best at trading had an instinct for it which could not be taught.
In order to settle the dispute, Dennis decided to set up an experiment whereby he would take on a group of students with no experience in trading, teach them his rules of trading and let them trade with real money. He believed in his theory so strongly that he put up his own money for the students to use. He then set up a two-week training course which could be repeated again and again.
An advertisement was placed in The Wall Street Journal which attracted thousands of applicants. Only 14 would make it through to become the turtle traders. Dennis admitted that he put a thorough screening process in place to decide on his final candidates and it could be argued that this process alone ensured that the experiment would result in a team of students with the inherent ability to succeed. The people chosen were carefully selected because they were able to display an aptitude for the type of trading they were to undertake.
How the Turtle Trading System Worked
The training given to the students was weighted towards scientific method, meaning there was a set of rules which had to be strictly followed, based on observable, measurable evidence and reasoning. The method allowed for integrating newly acquired knowledge, so it could evolve with time as each trader gained experience. There were seven steps which mirrored the kind of procedure you might find in a laboratory experiment:
Define the question
Gather information and resources
Form a hypothesis
Perform an experiment and collect data
Analyse the resulting data
Interpret the data and draw conclusions that serve as a starting point for a new hypothesis
Publish results
Clearly this is not how trading floors traditionally operate, but Dennis and Eckhardt were insistent that the students would approach trading using established scientific methods so that results could be replicated. The approach Dennis was taking relied on proving a theory using the trading numbers. He said of the experiment: "You need the conceptual apparatus to be the first thing you start with and the last thing you look at."
Avoiding the hyped-up behaviour and emotive way of thinking that has always been synonymous with traders, and indeed any kind of gambling, was crucial to the turtle trading methodology.
Top 3 Stock Broker Comparison
of 10 Stock Brokers
eToro
of 10 Stock Brokers
Interactive Investor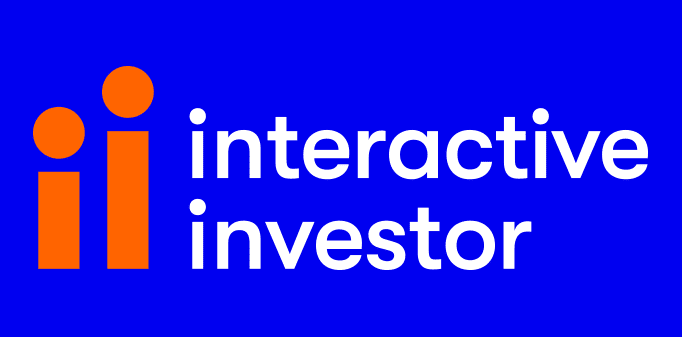 Custody fee
£9.99 monthly
Dep. Protection
50.000 GBP
Go to Broker
Risk warning: Capital can be lost. Terms and conditions apply.
of 10 Stock Brokers
IG Stock
Dep. Protection
50,000 GBP
Trading on Trends
The system was based on following trends and riding on the momentum of an asset as it rises or falls, taking long or short positions accordingly. The mantra among the turtle strategy students was "trend is your friend". They were taught to take positions on instruments that were breaking out to the upside and sell shortly after the downturn, or the other way around in the case of short positions. The result would be profiting from the majority of an uptick without trying to pick the top of the market.
This strategy minimised the need for a judgement call. It was based on the numbers. When the numbers indicated to buy or sell, that's what the traders did, there was little discretion involved.
The algorithm the turtles used was based on position sizing, whereby the amount invested was adjusted according to the volatility of the instrument. This meant that smaller positions taken in high volatility instruments would be offset by larger positions in lower volatility instruments. The turtles would use a technique called pyramiding, which means increasing the size of positions as the asset price moves in the desired direction. They would also put a stop-loss order in place when taking a position, the amount of which was a fixed proportion, the same for every trade.
Results in the Early Years
The students of the turtle strategy were never expecting 100% results or to come out ahead on every trade they made. It was expected that bad trades were inevitable and when they happened, the turtles were to admit they were wrong, take note of the situation, accept their losses and move on. There was also, however, an expectation that over the long term, the turtles would make money and reports indicate that many of them were able to amass considerable sums over the four or so years the experiment ran.
In terms of actual results, a former turtle named Russell Sands said that out of two classes, each having between 10 and 14 individuals taught personally by Richard Dennis, earnings between them reached over $175m within five years. Starting stakes for individual traders were between $500,000 and $2m. Sands claims that the system still works today and someone who had started trading with $10,000 at the start of 2007 would have been able to finish the year with $25,000 despite the financial crisis, provided the original trading rules were followed. Despite the reported success of students taught by Dennis, this system is vulnerable to the downside as well, due to the fact that market moves which appear at first to be breakouts and cross the qualifying threshold frequently end up being false moves, which can result in cases of buying at the top of the market, in turn causing losses.
General
RSI, or Relative Strength Index, is a technical indicator used by traders to monitor markets and make wiser investment decisions. RSI works by comparing recent gains and losses in a market in order [...]
General
Momentum traders are similar to trend traders in that they monitor movement in market prices and look for upward or downward trends they can take advantage of. They take either a long or short posi [...]
Failing the Test of Time
The turtle strategy worked well for traders in the early 80s who were under the direct guidance of Richard Dennis, who was already well established as a talented trader before the turtle experiment was run. It is difficult to say whether this is because of the strategy itself or the skill of Dennis as a trader rubbing off on his students. There are conflicting opinions as to whether this kind of trend-based strategy would work today in a modern trading environment. There are those who say it does not.
A company called Trading Blox ran retrospective tests of the system based on markets from 1996 to 2009 and found returns to be flat. The unusual element of these tests was that when the same retrospective model was applied to the markets between 1970 and 1986 it returned 216% and when the test was applied to markets between 1986 and 2009, the results came back at a 10.5% gain. These results suggest several possibilities: that the system was suited for the era when the turtle experiment was carried out; that Dennis' influence and his choice of turtles were driving factors in the traders' success, or that it was a random outcome to the upside due mostly to luck. One could conclude that the system in its original guise doesn't work in the modern trading environment, suggesting that the markets have changed in nature and the system needs to change accordingly.
Following Trends Can Still Work
Other backtesting has shown that it is possible for trend-following trading strategies to be successful in more modern markets. A company called Trading Tuitions tested a trend-based system over a 12-year timeframe from 2004 to 2016 which returned between 20% and 30% with peak drawdowns of 17% to 40% depending on which index was traded. This strategy was based on a system developed by a trend-trading guru called Richard Donchian, who was one of the inspirations for Richard Dennis' turtle trading model. The fact that trend trading can still make returns does show that while turtle trading may not be in fashion, there may still be room for this type of strategy within a trading system.
Tests show trend-trading can bring positive returns
Turtle trading may still be relevant despite being out of style
Modifications to the original system allow it to be modernised
In addition, this test indicates that tweaking the system can cause drastic changes to the outcome. It suggests that it is highly likely that the fundamentals of a system such as the turtle trading are solid and there are ways today's traders may use them to their advantage. It is the choppiness of today's market conditions and the comparative rarity of longer-term trends that make trend trading less popular in the current climate.
Market Indicators Based on the Method
Analyst organisations have developed numerous market indicators based on the turtle trading method. A market indicator is a type of technical indicator which takes a statistical formula and draws a conclusion by applying the formula to a set of data points drawn from multiple securities. It is a type of statistical analysis.
These market indicators have been shown to produce useful trading opportunities, particularly when the markets are showing trend patterns. This does not happen as often as it has in the past as markets tend to be choppier and using trending methods in choppy markets will result in more losing trades. When using this kind of market indicator, traders have to be watchful and steer clear of choppy conditions, the best tactic is to stay out of trades until a trending pattern starts to appear, a principle which has been the case since the original turtle trading experiment was run. If there are no trends happening, the system can't be followed.
Modern traders who are using this kind of trading system will need to make use of some sort of filter to make sure risky trades are not made. The indicators and appropriate filters are available today in software form.
Turtle Strategy – In Conclusion
The turtle trading experiment was a great success and most of the turtles went on to become successful traders. While they were turtles, as a group they managed to make large profits, bearing in mind they were also given very large sums of stake money. Some of the traders went on to become big names in the securities industry, for example, original turtle Jerry Parker eventually founded major fund management house Chesapeake Capital Management.
When making a broker comparison, any ability to identify and trade with trends is something to look for. Despite the specific turtle trading method having fallen out of favour, the techniques pioneered back in the early 80s still have relevance today and can form the basis of a successful trading strategy. Indeed, slightly under half of the original two groups of turtles are still trading today, which is around 10 individuals, many of whom have published books on the subject and still give lectures on the strategy.
The turtle trading strategy and trend trading in general still have a place in today's trading world. The underlying principles remain unchanged and by all accounts are built around solid scientific principles. Some changes are needed to make them useable again, but provided the system is properly implemented and monitored, there is no reason why this kind of strategy cannot still make money.