CFDs – What are They?
CFDs, or contracts for difference, are products that are designed to mimic the behaviour of traditional financial instruments such as shares, foreign exchanges and more. They allow you to speculate on their outcome without having to buy the actual underlying asset itself.
A CFD is a derivative product, which means its ever-changing value is derived from the asset it is based on, so you can enjoy all of the benefits of trading, such as the capacity to profit from rises and falls in prices, without having to own the asset itself. In essence, CFDs give you an opportunity to speculate without the complications that ownership provides, and they also allow greater access to the financial markets because they're not as finite as, say, a company shareholding might be.
Speculation and trading without underlying asset ownership
A derivative product designed to track a market
CFDs are often liquid
They're also more liquid than many traditional assets, which means that it's often easier to convert a CFD into cash by selling it on, or back to the original broker, without damaging its value, which offers flexibility for those who perhaps aren't in the financial markets for the long term. However, the main benefit of a CFD is the way in which it can be leveraged. CFD trades are placed on a margin basis, so gains, and losses can be much higher than standard instrument trading thanks to what is in effect a loan from the CFD broker.
Trading CFDs: How It's Done
There are many different ways that you can trade CFDs. CFD trading is mainly Internet-based, so all you need is a computer and a reliable Internet connection. A quick CFD broker comparison reveals that it's often possible to trade CFDs on the go through a mobile phone or tablet app, though, so that's a possibility as well.
Foreign exchange pairs are common CFDs
Commodities such as gold tend to be available to trade
Cryptocurrencies are also popular at present
Major indices like FTSE 100 are often represented
Once you have everything in place, the first major decision you'll need to make is which market to place a trade on. The options may vary from broker to broker, but it's common to see major foreign exchange pairs such as US dollar/euro, British pound/US dollar and many more represented on the foreign currency markets. On the CFD stock exchanges, it's likely that you'll see major global indices like the FTSE 100 and the Nasdaq represented too. Commodities like gold can often be traded as CFDs as well, as can cryptocurrencies such as Bitcoin.
Choosing one of these is often the first decision when designing a CFD strategy for beginners. You'll need to ensure that the one you select is one you understand. Otherwise, you'll find it difficult to make accurate trading decisions, which can lead to losses further down the line.
THE IMPORTANCE OF STRATEGIES
Trading CFDs can yield repeatable profits over time if done well. However, because trading often requires repeated success to make it a sustainable enterprise, relying on random chance isn't enough. Instead, it's wise to develop a trading strategy – or, indeed, a group of strategies – that yield financial success, which can then be replicated over time and across different markets. Strategies range from the simple to the very complex, and it is up to you do decide which best fits your goals, experience and resources.
Success is usually only possible with repeatable strategies
Leaving it to random chance is not sufficient
Virtual money trading spaces with no risk are ideal for experimenting with strategies
It is wise to fit strategies around your goals
While building a strategy may seem like a tough task, it's easier than you might think – particularly for a beginner – and many brokers can offer services to help you. Furthermore, many trading platforms have a test space that doesn't use real money, which is designed purely to allow traders to work out their strategies in a risk-free environment. This virtual money space is a great way to experiment with some CFD trading strategies and work out which ones are right for you and the markets you choose. It's also a good idea to take some time away from the Internet as well. Making a pen-and-paper list of your trading aims, for example, can help you to filter out strategies that don't suit your goals.
General
RSI, or Relative Strength Index, is a technical indicator used by traders to monitor markets and make wiser investment decisions. RSI works by comparing recent gains and losses in a market in order [...]
General
Momentum traders are similar to trend traders in that they monitor movement in market prices and look for upward or downward trends they can take advantage of. They take either a long or short posi [...]
Picking a CFD-Specific Strategy
After researching possible trading strategies, one potential mistake that a new trader may make is opting for strategies that suit other types of trading but aren't in any way relevant to the specific world of CFD trading. While tactical thinking is significant no matter what instruments you're planning to trade, it's also the case that strategies that work well for stock trading don't necessarily work in CFD trading. Long-term stock strategies, for example, don't consider the fact that CFD brokers can sometimes levy charges for leaving a position open overnight, which many traditional stock brokers would never do. This is just one of the reasons why not all trading strategies can be easily replicated as CFD trading strategies.
Choosing a Strategy That Works for You
From swing trading to Connors RSI and from Bollinger Bands to momentum, there are all sorts of strategies and tools available for CFD trading, and it can sometimes seem a little overwhelming for new traders to choose between them. Narrowing down the list is even harder once you've taken into account the fact that CFD strategies are not one-size-fits-all, and that you'll need to weld together different strategies in order to find one that works for you. Usually, finding the right strategy for you relies on identifying your priorities, and putting together a combination of different tools and techniques.
TIMING AND VOLUME: THEIR STRATEGIC IMPORTANCE
When selecting a strategy, it's likely that time and volume will be two key characteristics you'll need to take into consideration. Time is a highly important concept in CFD trading. Not only does it affect the range of historical market data you're likely to use before you place a trade, but the duration of an open position is also likely to have an impact on whether or not it's successful.
Volume is also vital to consider. Some strategies may see the opening of many positions, while others may focus on smaller numbers. A number of CFD strategies are based around placing a high volume of trades that are open for only a short amount of time, for example, with the aim of profiting on small changes in price.
Understanding the Trading Tools
No matter what CFD strategy you choose, in order to give yourself the best possible chance of realising a profit on your sales, it's highly likely that you'll need to get your head around order execution tools. For example, one of the major order execution functions on practically every CFD trading platform is the stop loss function. Setting up one of these ensures that your position will close and your CFD will sell once a trade reaches your safe profit region or acceptable loss limits, even if you're away from your device.
Order execution tools are designed to work as part of your strategy
Stop losses and hedging tools are both common options
It is vital to understand how they fit into your wider tactics
Another trading tool is the hedging function offered by many platforms, which allows you to speculate in both directions on the same market. These tools aren't strategies in themselves, though. They are functions that need to be integrated into a wider strategy in order to have a tangible effect. Applying a stop loss, for example, won't have a tactical benefit unless it complements some other strategic action. It's well worth researching the power of these functions before you get your trading career off the ground, as they can, in some cases, transform a trading experience from an unprofitable one into a safer, more profitable one – but only when properly used and understood by the trader.
BACK TESTING – AN IMPORTANT CONSIDERATION
Back testing essentially means applying your trading strategy to a range of historical market data points in order to work out how it would perform if you ran it today. Although prior performance is, of course, never a guaranteed indicator of how a market may perform in the future, it is an important part of understanding how a market develops, and working out which events trigger which outcomes. Given the importance of analysing a market or an instrument's previous performance in this way, it's likely that almost every CFD strategy will involve back testing to some degree.
Top 3 Forex Broker Comparison
of 29 Forex Brokers
Pepperstone
Currency pairs
70 Currencies
of 29 Forex Brokers
GMO Trading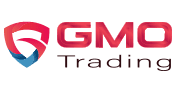 Currency pairs
60 Currencies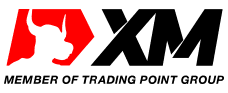 Currency pairs
55 Currencies
Outsourcing Your Strategy Choices – A Wise Move?
In recent years, it's become possible for CFD traders, especially new or inexperienced ones, to mimic the strategies of other trades in a practice known as 'social trading'. Broker sites such as eToro offer this function, and it's certainly one way to save some time. By relying on other, more experienced traders to make the strategic decisions, you can benefit when they profit – and of course lose out when they do, too. You can select traders who match your own attitudes to trading for maximum customisation.
If you have a high appetite for risk, for example, you can filter out traders who have exclusively low risk strategies, while you can also see the past performance of each trader and use this information to make a decision about whether or not to follow them and copy their trades. It's worth remembering that outsourcing your trading in this way is in itself a strategic decision. It is one that requires you to think carefully about the pros and cons, and you should only do it if you're fully convinced that mimicking a trader is the right way to go – compared to developing a CFD portfolio and strategy of your own.
Conclusion:
The Vital Importance of a CFD Strategy
In the midst of the buzz and excitement of a new trading career, it can sometimes be easy to lose sight of how important strategic thinking is. However, when it comes to contracts for difference, nothing is more important than ensuring you put strategy front and centre in your trading behaviour. A good strategy allows you to manage important preferences such as your risk appetite, while it also means that any successes you may have can be replicated in a sustainable way.