Background – How do Bollinger Bands Work?
In the 1980s, market technician John Bollinger developed a technique of using a moving average with two trading 'bands' inserted either side of this average. Without getting too technical, the system works by using a standard deviation formula, which can be used to measure the volatility of any given asset. This shows how far the stock price is moving away, in either direction, from its true value. In fact, traders can find most of the price data they need between these two bands, and use this data to make quicker buying and selling decisions. If a stock price is consistently touching the upper band, prices are overbought.
If it's resting on the bottom band for too long, prices are generally considered oversold. In an uptrend, you would expect prices to stay in the area between the moving average and the upper band. A dip below the moving average would generally indicate a trend reversal. In his own book, Bollinger on Bollinger Bands, John Bollinger makes it clear that this system is meant to introduce the idea of relativity to trading, giving investors a relative framework that helps them avoid the common pitfalls of the usual common sense 'buy low, sell high' attitude to trading. You can set up the bands in many trading apps, including the ever-popular MetaTrader 4.
What do Bollinger Bands Indicate?
The three bands you will see when monitoring any given market indicate two price bands, above and below an exponential moving average. The price bands show the standard deviations of that particular stock. Tight bands indicate that the market is quiet and stable, with little movement on prices. Wider, 'spread out' bands indicate more market volatility. The bands expand as the price action becomes volatile, and contract as the market calms down and becomes bound into a tighter trading pattern. This makes it easier for you to see trends over a given time period. Using the bands to guide your trading decisions can be complicated, because there are a few different strategies you can use, but there are some basic rules to keep in mind:
Bands that are close together indicate a quiet, stable period
Close bands mean the market is in a tight trading pattern
When bands move further apart, this indicates more price action
Spread out bands show there is increased market volatility
It is, of course, common for markets to trade erratically on any one day, even if they are still trading in a solid upwards or downwards trend. With Bollinger Bands, the middle band represents a 20-day moving average, so you will be able to track long-term trends, regardless of daily 'blips' in the market.
Top 3 CFD Broker Comparison
of 26 CFD Brokers
Pepperstone
of 26 CFD Brokers
GMO Trading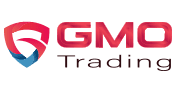 of 26 CFD Brokers
iTrader

The Bollinger Bounce and the Bollinger Squeeze
This system measures how far the stock is deviating from what is considered its true value, and you can generally expect the price of the stock to return to the middle of the bands. This means that when the price goes down and hits the bottom band, you will typically see a 'bounce' back up again. When the price approaches the top band, it will tend to 'bounce' off that too, going down and returning to the middle of the bands. Many traders develop strategies to capitalise on these bounces, especially when the market is ranging rather than trending. There is also a market pattern known as the Bollinger squeeze – this is when the bands squeeze together.
As we have already noted, tight bands indicate a quiet, less volatile market, but as most traders are aware, there is almost always a calm before a storm. A period of low volatility is usually a sign that a breakout in price is about to happen. If prices break out through the top band, it is very likely that the upward trend will continue. A break out below the bottom band indicates prices will probably continue to fall. The bands will then expand as the market enters a period of high volatility again. The Bollinger squeeze, then, is often followed by a trend in either direction. If the market is ranging, you will then start to see the Bollinger bounce again, as prices range between the top and bottom bands.
Strategies to use With Bollinger Bands
While we are striving to provide you with a comprehensive Bollinger Bands guide, it is impossible to cover every possible strategy that can be developed using this indicator. Your strategies will depend on a range of things, including how much risk you are comfortable with. There are a few different strategies commonly used by traders using this tool.
Trading within the bands
Riding the bands
Using the Bollinger squeeze
Capitalising on reversals
If you want to keep things fairly low risk, you may want to trade within the bands, but other strategies can also work well. Traders who are 'riding the bands' are those who are holding on to their stock as it goes up above the top band. A stock price hitting the top (or bottom) band is not, in itself, a sell (or buy) signal. Sometimes the price does trend well outside the bands, in either direction, and this can be the time to hang in there for a big profit, for those who are not too risk-averse. Some traders will also try and make predictions around the Bollinger squeeze. This strategy is based on the idea that when an indicator reaches the lowest level it has been at in the last six months, it is likely that volatility will suddenly increase. Remember the calm comes before the storm – a squeeze often precedes big movement in the market.
General
RSI, or Relative Strength Index, is a technical indicator used by traders to monitor markets and make wiser investment decisions. RSI works by comparing recent gains and losses in a market in order [...]
General
Momentum traders are similar to trend traders in that they monitor movement in market prices and look for upward or downward trends they can take advantage of. They take either a long or short posi [...]
What are the Best Ways to use Bollinger Bands?
There are a few different strategies you can employ, and there is no single universal best way to use Bollinger Bands, but there are some ways that are more desirable than others when you start, simply because they are not too high-risk. Though all trading carries some risk, trading within the bands is a relatively low-risk strategy many traders prefer. Trading within the bands is exactly what it sounds like – you find a stock that is consistently ranging between the upper and lower bands, then you buy when it touches the bottom band and sell when it touches the top band. Obviously, the greater the range, the more profit you will take on each trade. This may not be the way to make a big profit very quickly, but it is certainly a solid long-term strategy. Another lower-risk strategy with a ranging stock is to buy or sell in the middle of the bands when a firm upwards to downwards trend seems likely. Then you can sell at the top band (or buy at the bottom band). If you are feeling brave, you can always ride the bands for a while before selling or buying. Both these strategies appeal to traders who are fairly risk-averse and who are happy to make regular, modest gains rather than huge profits.
Reasons to be Wary of Using Bollinger Bands
There is no such thing as a miracle tool that makes traders immune to the all the risks and pitfalls involved in trading. While Bollinger Bands are helpful to many traders, and loved by some, the system has its limitations and drawbacks. The main issue with using any app, tool or system to help you trade is that some people may be lulled into a false sense of security, thinking that the system gives them some level of security or protection from risk. This tool is a great technical indicator, but you will still need to decide on and implement your own trading strategies.
The app can give you indicators of when to buy, sell or hold your stock, but the decisions are still yours and the outcome will be better on some trades than others. Remember, there are no guarantees when it comes to trading, and almost all investors will lose money at some point, as well as make it. While this tool is a great indicator of market volatility, it cannot actually indicate when the optimal time to buy or sell is. It can reveal patterns, predict when a trend is likely, and clearly show when a particular market is ranging, but only you can decide how to use this information to develop your own strategies.
Tips for Trading with Bollinger Bands
If you are now convinced that adding Bollinger Bands to your trader's toolbox is a good idea, there are just a few more things you might like to keep in mind moving forward.
Use the default settings
Experiment with caution
Use the bands with other market indicators
Continue to research and learn
Default settings put the middle band on a 20-period moving average, with the upper band two standard deviations above it and the lower band two standard deviations below. There is little advantage to tweaking them. You can experiment with a variety of strategies, but use caution. Riding the bands when a market is trending is tempting, and a price touching the band is not necessarily a buy or sell signal. Just remember: markets only trend about 20% of the time. Trading between the bands can still be profitable and is less risky. Don't rely on the bands. Use other market indicators, such as P&F targets or Fibonacci retracement levels, to make decisions based on a broader set of criteria. Continuing to research and learn is probably the most important thing you can do if you want to make money trading. It is never as simple as downloading software or a new app. You need to be constantly carrying out research, reading reviews, consulting broker comparison sites and studying the markets to ensure you are building your trading skills and using the tools, apps and brokers most suited to your situation.
Our Conclusion
Bollinger Bands are a powerful, useful, technical indicator for traders at all levels. You can easily set them up in most trading apps, and they can be used within other systems you may be using already, such as the MT4 app. They are easy to read and can be used alongside other tools and systems to develop trading strategies that fit your talents, interests and attitude to risk. They can be used in all global markets, including forex trading. It is, however, important to remember that the bands are simply a technical indicator and cannot tell you the optimal time to buy or sell stock, or trade currencies. Consulting them alongside other market indicators will tend to bring the best results. The decision-making is still up to you, but this simple tool will enable you to better predict long-term price moves, and see clearly when a market is trending or ranging. Most of the price data you need to make trading decisions is right in front of you. It's easy to see why many traders are impressed with this system. It is definitely worth spending a little time with it and seeing if you can develop some profitable strategies based on those three simple little lines.