Day Trading Basics
Day trading is defined as the buying and selling of stocks within one single day. This is a common trading practice that can occur in any financial market. However, day traders are most active in the forex markets and stock markets. Day traders are well equipped with the necessary information as the latest market information is key to success in a day market. The day traders usually utilise large amounts of leverage and short-term trading strategies to capitalise on short-term gains based on price movements of highly volatile securities.
Day traders serve two very essential functions – they are responsible for ensuring that the financial markets are running efficiently, and they keep the markets liquid. A day trading guide will help new day traders to understand the nuances of this trading practice and to improve their success rate. The profit potential in a day market is something that is often debated. Many professional traders avoid day trading as they believe the risk is too high for the gains. However, the traders, who are active in day markets, argue that the profit is quick, and it satisfies their need for the short-term, immediate gains. In a nutshell, trading in day markets involves its share of risks, but the market is ideal for those who are great with stock analysis and have enough information at their disposal on the markets and stocks they are trading in.

Day Trading Strategies for Beginners
Typically, day trading is the act of buying and selling financial instruments within the same day. This can involve one or multiple transactions on the same day. The trading is based on the simple principle of taking advantage of small price movements for short-term gains. While the concept can give good immediate returns, the fact remains that it can be quite a risky affair for those who are new to the whole idea of trading. The point to take note of here is that trading on a daily basis requires a lot of knowledge and a deeper understanding of the market.
For beginners, this can be quite overwhelming. Day traders need to understand when to buy and when to sell, and what price movement is a turning point in the day so that the trade experience is optimised. There can be times when a little miscalculation can cause a significant loss. For instance, a trader may see a stock's price falling for a couple of hours and may decide to immediately sell it to stop losses, and there may be a good possibility of a significant price hike on the same stock the next hour. Studying the market trends and understanding your financial instruments is the critical basis for this very short-term trading.
Top 3 Crypto Broker Comparison
of 18 Crypto Broker
eToro
of 18 Crypto Broker
GMO Trading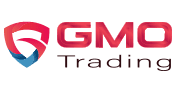 of 18 Crypto Broker
IQ Option

Day Trading Tips for Beginners
As day trading may seem too daunting for beginners, here are some basic trading tips that can help new players in the trading markets.
Spend time learning about the market you are operating in and the products you are dealing with
Assess and decide on the amount of capital you are willing to risk
Day trades require you to spend some dedicated time
Start small but avoid penny stocks
Cut your losses by limiting your orders but be realistic about your profits
Always, always stick to your plans
To further explain the above tips, the first thing that you should remember is that knowledge is power. The more equipped you are with the latest market trends and specific market-related information the better –interest rates and the economic outlook are essential information here. Also, do your homework to identify the stocks and companies that you find would match your trading goals. Business newspapers and financial websites can offer you valuable information in this regard. The next thing is to decide on the amount of capital you are willing to invest and risk. This is one of the essential trading strategies for day traders. You may want to set aside a buffer amount of funds that you can trade in and are prepared to lose in case of some day trading mistakes that you may make. While deciding your money is essential, it is your time that is equally as crucial.
Day Trading Time Investment
Trading in a day market requires you to stay alert to price movements, and this is not possible when you are giving your trading divided attention. This is the reason traders who wish to trade in the day markets are mostly trading on a full-time basis, which implies that they do not have a job to attend.
For beginners, it is always recommended to start small. It is advisable that you keep your focus on one or two stocks and follow their price trends diligently. This will help you in the focused tracking of the identified shares and make you less likely to miss out on any opportunities. While you are doing this, stay away from penny stocks as the chances of making a profit on these stocks are quite low. Trading on day markets is all about timing your trades correctly to use the price volatility to your advantage optimally. A trader who is seasoned may identify stocks that are likely to show positive price trends, but for a new trader, this may not be that easy. So, it is recommended that new traders spend the first 15 to 20 minutes from market open to carefully watch out for stocks that are showing positive trends. Lastly, choose the stocks wisely and decide what type of order you want to use for your enter and exit trades. A market order is executed at the best price available while a limit order will guarantee the price.
General
RSI, or Relative Strength Index, is a technical indicator used by traders to monitor markets and make wiser investment decisions. RSI works by comparing recent gains and losses in a market in order [...]
General
Momentum traders are similar to trend traders in that they monitor movement in market prices and look for upward or downward trends they can take advantage of. They take either a long or short posi [...]
What and When to Buy in a Day Market?
The basic strategy of a day trader is to maximise profits by exploiting the last-minute price changes in different assets. This typically involves leveraging a large amount of capital to these quick gains. In deciding what to focus on in stock when buying it, a day trader needs to look into three essential aspects – the liquidity of the stocks, the volatility of the stocks and the trading volume that the trader wishes to trade in. The liquidity aspect of the stocks is important to take note of as this is the aspect that will help you determine if you can easily buy or sell the stock to optimise immediate price movements.
The volatility is a simple measure that shows the expected price range of stock in a day. The higher the volatility of a share, the higher the profit or loss would be. The trading volume refers to the number of times a stock is bought or sold in a given period. The period is a day and is referred to as an average daily trading volume. A high degree of volume indicates that the stock is widespread, and it may be a good stock to trade in.
Once you know what kind of stocks you want to buy, you need to learn how you should identify the most appropriate entry point and time. This is the exact moment you will invest in the day market.
Identifying the Precise Moment
The following tools can help you in identifying the precise moment to buy or sell:
Real-time news and latest updates of the market
ECN or Level 2 quotes
Intraday candlestick charts
A good strategy to determine your entry point will be first to define and write down the conditions under which you are willing to enter the market. Be very specific with your strategy here – which stock are you following, what is your capital limit, and at what price point are you willing to invest. Once you have your own set of entry rules, you can scan through the charts and check if those conditions are met.
For new traders, choosing an appropriate day trading strategy is difficult. This is the main reason why a broker comparison is essential as a good broker can be more than a blessing for day traders. In a day market, deciding the exit trades is often more difficult than determining entry points as new traders are not equipped with the right information and knowledge to determine the position of price change that should be most apt for an exit. Profit targets are the most important strategy that is employed by day traders to identify the right exit point.
Strategies for Identifying Exit Points
With the difficulty of identifying the right exit point in mind, a variety of additional strategies exist, including:
Scalping
Fading
Daily pivots
Momentum
Among the various strategies, scalping is considered to be quite popular. This strategy involves an almost immediate sale after a trade becomes profitable. Any money made on the deal is supposed to be a quick profit. With this strategy, a day trader plays it safe which can be very popular with new traders. The fading plan for deciding the exit point involves shorting stocks based on rapid price movements upward. Although this is a risky strategy, it can be quite rewarding. The daily pivots strategy is based on using the stock's volatility to decide on selling points while the momentum strategy is based on news releases and latest market updates.
To be successful in day markets, day traders need to learn and implement risk management strategies, and how you can leverage it for your profit. Of course, it is essential to understand how to control risk and what risk is worthy to take and what can be harmful.
One of the common strategies that day traders use to leverage the risk involved in trading in day markets is the 1% risk rule. The basic understanding of this rule is that you never risk more than 1 per cent of your account value. Implementing the 1% rule implies that you are limiting your losses on your single trade.
Conclusion:
Day Trading
Though day trading as a concept is often debated about, the fact remains that it is real and here to stay. The institutional, as well as individual day traders, play a very significant role in the market by keeping the markets liquid as well as efficient. Day trading can be challenging to master, and you may need some time and experience to understand the nuances of this trading practice. However, following some tried and tested techniques along with consistent performance evaluation can be very helpful to improve your odds.
The fact is that a day trader is on their own in the trading world. Only by investing time and effort can day traders create their trading strategies to become successful. Of course, you learn continuously, and that's your source of motivation. While there is no guarantee that a day trader, or any other trader for that matter, will turn a profit, adopting sound strategies is the first step on the right road.