Understanding the EMA Formula
Very common on the Metatrader4 software, the EMA indicator works to improve and enhance your forex trading strategy a great deal. When compared to an SMA, the calculation formula for EMA is slightly more intricate. Here are the steps involved in it.
You have to opt for a "price" setting and predict "closing price"
You have to pick a "period" setting so for instance, presume it is "10"
Calculate the "Smoothing Factor" = "SF" = 2/(1+10")
The new EMA value = SF x New Price + (1-SF) x Previous EMA Value
Software programs help to carry out the required computational work for you. Usually, there are three steps involved in the calculation of an Exponential Moving Average (EMA). Firstly, calculating the simple moving average for the initial EMA value is imperative. Since an Exponential Moving Average needs to begin somewhere, a simple moving average is utilised as the previous period's EMA. This is mostly done in the first calculation. After this, the weighting multiplier is calculated. Then, with the help of the price, multiplier and the previous period's EMA value, the EMA for each day, between the initial EMA value and the current day, is calculated. You need a lot more than 10 days, if you want to calculate a reasonably accurate 10-day EMA.
EMA Crossover Strategies That Work to Your Advantage
A moving average crossover is an options trading strategy that detects changes in market trends successfully. This helps you predict selling and buying points. A crossover takes place when a short term (faster) moving average crosses a long term (slower) moving average. Generally, a moving average crossover is a sign of an approaching change in trend. Owing to the fact that they are objective, EMA crossovers are immensely popular options investing strategies. For instance, when the short-term moving average crosses above the long-term average, an EMA crossover showcases a buy signal. On the other hand, an EMA crossover indicates a sell signal when a short-term average crosses below a long-term average. When it comes to the options trading system, there are many types of EMA crossover trading strategies. Two of these include the following.
A double EMA crossover, where a calculation of both, single and double EMAs, are conducted. This benefits traders since it represents larger term trends with less lag time.
A triple EMA crossing strategy, where the number of moving averages is increased so that traders can produce an indicator with enhanced accuracy.
Figuring out a crossover strategy can be intimidating, a little risky and time consuming, but with time, you learn how to use these strategies to your advantage.
Top 3 Crypto Broker Comparison
of 18 Crypto Broker
eToro
of 18 Crypto Broker
GMO Trading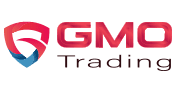 of 18 Crypto Broker
IQ Option

Enhancing Your Moving Average Crossover Strategy
The Moving Average Crossover strategy is geared towards finding the middle of the trend. A trend usually refers to price action in which prices, over a period of time, move towards a particular direction. On average, trends usually move downwards or upwards. This is because sideways movements are not measured as trends, they are thought of as consolidation. Generally speaking, capital markets trade around tight consolidative patterns about 70% of time.
In contrast to this, these markets only trend 30% of the time. Based on these factors, it is essential to identify a trend and jump on it as soon as you do so. With the assistance of short-term moving averages, you can capture short term trends, while a moving average refers to the average of a specific period. The first period of the average is dropped when a new data point is included. A moving average crossover strategy constantly examines if there are periods when a short term moving average crosses above or below a longer term moving average. This is done to define a short-term trend. Longer moving averages are measured to capture longer term trends that exist in a financial market.
General
RSI, or Relative Strength Index, is a technical indicator used by traders to monitor markets and make wiser investment decisions. RSI works by comparing recent gains and losses in a market in order [...]
General
Momentum traders are similar to trend traders in that they monitor movement in market prices and look for upward or downward trends they can take advantage of. They take either a long or short posi [...]
Making a Simple EMA Cross Strategy
When faster EMA crosses slower EMA, coming up with a simple EMA cross strategy is easy. On trending markets, this strategy works seamlessly and helps to offer fruitful results. There are basically two trading rules you need to keep in mind. You have to enter short when faster EMA crosses below slower EMA and enter long when faster EMA crosses above slower EMA. Coming up with a simple EMA cross strategy involves these steps:
Coming up with a brand new empty strategy
Defining the trading rule to go long (condition part)
Defining the trading rule to go long (action part)
Defining the trading rule to go short
Saving the strategy as EA for MetaTrader
Creating a new empty strategy comes with trading rules that tell the EA when to buy or sell as well as when to close the position. Next, you need to define trading rules for the strategy. Remember to open a long position when faster EMA, usually with a period of 10, crosses above the slower EMA, consisting of a period of 20. When you are defining the trading rule to go long, you have to first close the short position. This is especially true if you want to reverse the trade. For the Go Short rule, you can simply close the existing rule and modify it to save time as well as effort. Saving the strategy as EA for MetaTrader is the last step that needs to be conducted.
Understanding Moving Average Strategies Better
Using two exponential moving strategies, one with a longer period and one with a shorter one, you can automate the EMA strategy and do away with any kind of subjectivity from the trading process. The first step involves plotting the 20 and 50 EMA on your chart since the EMA strategy uses the 20 and 50 periods EMA. Setting up the charts with the right EMA helps to recognize the EMA crossover at a later stage. Locating the EMA is not an issue since most standard trading platforms are equipped with default moving average indicators. You need to wait for the EMA crossover and for the price to trade above the 20 and 50 EMA.
Before going ahead and checking for buying opportunities, see that you wait for the zone between 20 and 50 EMA to be tested at least twice. Only when you have done this, should you take the plunge. If the price fruitfully retests the zone between 20 and 50 EMA for the third time, you are good enough to buy at the market price. A forex guide also recommends the best to place the protective stop loss is at 20 pips below the 50 EMA. Based on the EMA, you also need to find a good exit strategy. Make certain you do not use the same exit strategy as your entry technique. Remember, once there is a break, take your profit and close below the 50 EMA.
Making Use of Moving Strategies as Momentum Indicators
There are plenty of moving averages that are carefully observed by many traders in the market. However, while there are many, the key moving averages include 20 EMA, 50 SMA, 100 SMA, 200 SMA and 200 EMA. You can make use of moving averages like the professionals do and gain the maximum benefit out of it by using them as momentum indicators. These indicators help gauge whether a specific trend exists and how strong it is. Retail traders can gain a better advantage since they can trade in the direction of a strong trend, that is, if it exists.
Determining the direction of a trend is done by looking at the angle of the slope of a moving average. In a strong upwards trend, for instance, a majority of the traders will most probably look at the angle of the 20 EMA. A trend exists if the angle is strong and persistent. If the 20 EMA is showing a reasonably strong angle and the price has primarily stayed below the 20 EMA all the way through the chart, you can know for sure that it is an indicator of a downward trend.
Exponential Moving Average Versus Simple Moving Average
An EMA is not the same as an SMA. Although the two terms are very similar in nature, it differs by one important aspect and that is the amount of weight that is distributed to the data. An SMA is built upon an equal distribution of weight for the entire data set. In contrast to this, an EMA assigns less weight to the oldest data points and a greater amount of weight to the most up to date data points. This is also a major reason why an EMA is known as an exponentially weighted moving average. According to many traders, an EMA is said to be more precise than an SMA owing to its weight distribution.
Also, since EMAs react to changes in price in a quicker manner, it produces faster results, but this also means it can promote false signals. Traders sometimes make use of a combination of both these options to come up with a better and more all-inclusive trading strategy. An EMA is also different from a moving average (MA). An MA is the price of an asset over a specific period of time. An EMA crossover is the point at which two moving averages of different lengths cross over each other.
Conclusion:
The Final Call on EMA Crossing
All in all, the EMA Crossing or Exponential Moving Average crossover is one of the top 50 crossover strategies within the Moving Average trading system. It is very much in demand since many traders make use of it to judge market analytics. Moving average strategies are technical indicators and offer reliable signals. These signals are utilized for predicting appropriate buying and selling points. When it comes to a broker comparison, EMA crossovers are very popular options for investing strategies since they are objective in nature and help you examine trends within the options trading market. When you come up with a well thought out EMA strategy, understanding the pattern on when to buy and sell in a definite way is easy. In addition to this, constructing a simple EMA crossover system is also a seamless process. Yes, EMAs can offer you false promises since they react more quickly to transformations and changes in price but an EMA crossing offers more rapid results. In certain cases, there are a few traders who use a combination of both EMA and SMA to come up with a widespread trading strategy.