What is RSI – The Basics
The relative strength index, or RSI, is one of the most popular trading indicators. This is because RSI alone can help in determining the trends, time entries and a lot more. Developed by J. Welles Wilder as a measure to determine the speed and change of price movements, RSI is an oscillator trading indicator that oscillates between 0 and 100. While there are many uses of the RSI strategy, the most significant use is in the trading of overbought or oversold crossovers. Typically, the RSI indicator is used to determine the temporary overbought and oversold conditions in any trading market for different stocks.
This information can be used to devise the intraday Forex trading strategy that will take advantage of the indications of the RSI indicator to identify when a market is overextended and, therefore, more likely to retrace. The RSI indicator is widely used across different trading markets. A value over 70 indicates overbought conditions, whereas a value under 30 represents an oversold market. The one identified weakness of the RSI indicator is the sudden price movements can cause the indicator to spike or fall instantly and thus, the traders may be prone to receiving wrong signals.
How Do You Use RSI to Create a Forex Trading Strategy?
When you are new to trading, the first thing you should do is run a broker comparison to identify the best broker for you. It is also important to identify the best trading practices, and of these, RSI is something that definitely cannot miss a mention. The RSI indicator can provide a quick way for traders to identify the stocks that they should trade in for immediate returns. Of course, it is quite possible that the price will continue to extend beyond the point where the RSI first indicated a value that represents overbought or oversold market – using the RSI along with other technical indicators can be the ideal solution. That being said, here is how an intraday Forex trading strategy can be implemented using RSI along with at least one additional technical indicator.
Use RSI to monitor the market for overbought and oversold conditions
Consult other trend indicators to confirm signs of market retracement.
Look for the below conditions before initiating a trade to derive profit from the retracement.
** The moving average convergence divergence (MACD) has shown some divergence from the price
** The average directional index (ADI) also indicates a possibility of a retracement
In case the above conditions are met, you can initiate a stop-loss order to either buy or sell depending on the market conditions.
Use these four tips to use RSI strategy to trade Forex in a more effective and efficient manner.
Top 3 Crypto Broker Comparison
of 18 Crypto Brokers
eToro
of 18 Crypto Brokers
GMO Trading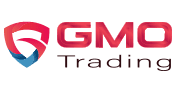 of 18 Crypto Brokers
IQ Option

Using the RSI Indicator – Tips for Trading
There can never be enough information available to traders in different trading strategies. Whether you are a new trader or an experienced one, the fact remains that it is only through a better understanding of trading strategies that you can actually benefit from your trading experiences. While you may want to experiment with different strategies of trading in your favourite stocks, there are some indicators like the RSI that will always provide useful information. Apart from understanding the various RSI strategies, here are three basic yet uncommon tips that you will find effective.
Think beyond the overbought and oversold values
Keep a watch on the centreline
Always keep a check on your parameters
When traders first start using the RSI indicators for trading, they tend to focus only on the overbought and oversold values. Of course, it is true that the whole point of using the RSI indicator is to identify these values, but focusing only on these extremes can sometimes be counterproductive. It is important to bear in mind that the RSI is only a momentum oscillator. The same is the case with the centreline values, the aspect of the RSI indicator that can help in understanding the shifts in the trend. Lastly, the parameters of the RSI can be altered as per your trading requirements. As a default, RSI offers a 14-period setting. However, this can be altered to a shorter period for short-term traders and vice versa.
RSI Trading Strategies That Can Improve Your Forex Trading
It is often said that the best trading strategy is one that you, as a trader, will devise for yourself. While that is true, the question is how you will do that. Particularly, if you are new to trading in stocks, you may be overwhelmed with the whole idea of devising your own strategy that will offer you maximum returns for your trading investments. Customising your trading strategy to suit your trading needs depends largely on identifying and using a combination of different strategies as indicated by your broker.
Of course, the RSI indicator can be very helpful, but only when used with the right strategies. Here is a quick RSI guide to help you make important trading decisions. Undoubtedly, there can be dozens of ways to trade the same basic indicator. This applies to RSI as well. Though RSI is among the most used indicators, not all traders using this indicator are using it to its optimum efficiency. The fact is that there are various ways to trade using the RSI indicator. Read on to learn about some of the tried and tested methods that you can employ in your trading strategy.
Understanding RSI Divergence
In simple words, the RSI indicator gives you information about how strong or weak a stock price currently is, as compared to recent price actions or price movements in the market. The RSI indicator has a lookback period over which the price trend is calculated, which is by default 14 periods. This lookback period can be customised. Now, the general rule is that when the RSI gets over 70, you can sell, and when it goes below 30, you buy. However, to confirm these trends, a divergence indicator can be supplemented with the RSI. With RSI divergence, you will still look for the overbought or oversold conditions, but along with that, you will also look for a second RSI valley or peak that is heading in the opposite direction of the price change. This signals a possible reversal of the trend. A careful analysis of this will give you just the right information to make essential trading decisions with regard to the purchase and sale of stocks that show extreme price movements.
Sell when RSI is more than 70
Buy when RSI is under 30
Supplement the RSI with a divergent indicator to confirm trends
When there is a divergence in the trend and if you do not take note of it and only consider the RSI indicators, there is a good possibility that the overbought conditions are actually misleading.
General
RSI, or Relative Strength Index, is a technical indicator used by traders to monitor markets and make wiser investment decisions. RSI works by comparing recent gains and losses in a market in order [...]
General
Momentum traders are similar to trend traders in that they monitor movement in market prices and look for upward or downward trends they can take advantage of. They take either a long or short posi [...]
Other Trading Strategies Using RSI
A very popular trading strategy with the use of RSI is the adjustment of the trade peaks to 80/20 or even 90/10. In a general scenario, the RSI indicator looks for the peaks at 30 and 70 values in the range between 0 and 100. However, to balance out the trade, some traders look at the 80/20 strategy. When you increase the extreme levels to 80/20, there is a possibility that you will view fewer trades, and there is also a good chance that you can get better signals, as the trends are now more extreme.
The other strategy is the use of RSI exits. When you follow the RSI strategy diligently, you will notice that it is quite possible for the RSI to show an overbought or oversold trend for a long time. This can indicate some very misleading results for those who trade in stocks completely relying on this trend. So, an alternative strategy is to trade when the RSI hits the signal level and starts to turn, which implies it starts to exit the signal level. This might imply that you will catch the trend late, but it is a safer bet, as the trend is more established.
Which Trading Strategy Will Work Best for You?
Trading in stocks is not rocket science. However, it is no kid's play either. Trading in stocks requires you to thoroughly understand your strategies and work around to find the most suitable possibilities for profit maximisation. Learning about different RSI strategies is not the solution, but identifying the most relevant one for you is. If you are new to trading, using a strategy of combining the RSI indicator with a moving or volume average can be a good start. This pairing will give you set value to bank on for your trading.
The above-mentioned strategies are also something you can try. However, it would be more practical to try these strategies with guidance from a pro. Once you move ahead in your trading career, you will have the experience it takes to utilize the results from the RSI indicators to identify the genuine trends from the misleading ones. You can use methods of price action that are more subjective and apply techniques specific to your trading to increase your wins over time. The fact is, getting to that level of trading does require a lot of practice, a lot of experience and some fails – after all, failure is the best teacher!
The Best Technical Indicators That Complement RSI
As mentioned above, it is likely that the RSI strategy will work at its best if the RSI indicators are supplemented with other technical indicators. In this regard, the momentum indicators are considered to be the aptest to complement the RSI. Momentum indicators such as moving average convergence divergence (MACD) and moving averages can work perfectly well with the RSI indicators to provide traders with just the right information they need to optimally monetise their trades.
The MACD indicator calculates momentum in a slightly different manner than the RSI. This technical indicator compares the relative positions of short- and long-term moving averages. The traders can monitor MACD for signs of momentum that diverge from the price. While the RSI on a stock may continue to go up, the MACD reading can further provide a confirmation that the market is reaching a level where it can possibly be overextended and thereby lead to a retracement in the near future. Moving averages also provide similar information to confirm the RSI indicators. The RSI is used as an early indicator of a trend, and exponential moving averages that are known to respond more quickly to price changes are best suited to be used along with the RSI.
Things to Keep in Mind When Using the RSI Strategy
To conclude, it is important to understand that RSI is a momentum indicator. The RSI on stocks ranges between 0 and 100. In that regard, all stocks with readings above 70 are considered to show bullish trends and those that record readings below 30 are bearish. It's important to remember that despite the many benefits of RSI indicators, they do have a weakness – it can be easy to receive the wrong signals due to instant spikes or falls due to sudden price movements.
For a better interpretation of a stock's performance, it is recommended to use RSI along with other trading tools. Lastly, the fact remains that there isn't one right strategy applicable to RSI. You will have to identify the one that works best with you. This can be a trial and error method, but you will get there eventually if you persist.