Breakout Elements
Volatility: Increased market participation heightens volatility, so if there is heavy selling or buying, the market conditions may become unstable. This results in the creation of market fluctuations that are larger than expected, so as that market volatility increases, there is a higher probability of a strong trend developing.
Market participation: A breakout's common characteristic is a spike in volume: the number of shares of a particular commodity or stock that changes hands. When the price of security leaves the market's normal constraints, a debate over how much it is worth hots up, so that participants in the market are encouraged into opening short and long positions to try to make a profit from what they perceive to be an opportunity.
Price move direction: When volatility is heightened and there is increased participation in the market, the result may be a noticeable directional move of the price. It's a breakout's defining characteristic and if there is not a definitive price move there is no breakout.
When a price on a particular market moves suddenly in one direction or another, it's called a breakout. That move goes beyond that market's current trading range, exceeding levels of resistance and support that have been established, and can happen very quickly, with substantial momentum. There are a number of unique varieties of breakouts but there are several key elements that they typically include. Three of these are mentioned above.
Identifying a Breakout – Part 1
You need each element of a breakout to be present, knowing that greater market participation will lead to volatility and thus be a catalyst for the trend. A breakout can happen in any market, as long as the conditions are right. Forex, futures and equities markets are often used for breakout trading and though it can be difficult to catch a breakout, if you do it at the right time, you have an opportunity to take substantial profits, and if the strategy works, mitigate some types of risk.
Chart patterns (1): These are a popular way of identifying breakout scenarios. In technical analysis, a flag is a chart pattern illustrating a temporary pause in the action of a directional price, and suggests that the price may resume its movement in line with a trend that had been previously defined. A chart pattern that has a triangle shape is a pennant, and the pattern is formed when a price action is consolidated when there has been a directional market trend or move. Pennants act as a signal that there will merely be a pause in the market and it's likely that the trend preceding it could extend its range relatively soon.
There are a number of ways you can recognise opportunities when you use a breakout trading methodology, and identifying such a scenario could be rooted in technical analysis or fundamental analysis of the market trends.
Top 3 Forex Broker Comparison
of 26 Forex Brokers
Pepperstone
Currency pairs
70 Currencies
of 26 Forex Brokers
GMO Trading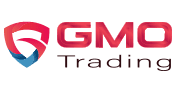 Currency pairs
60 Currencies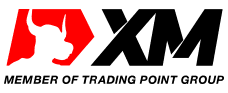 Currency pairs
55 Currencies
Identifying a Breakout – Part 2
Chart patterns (2): Candlesticks are used in forex trading and the formations give some detail as to how the emotions traders have may affect the price movements of particular securities or specific currency pairs. Candlestick charts are preferred by many traders, as they are visually appealing and can give a lot of information in a relatively small amount of space.
Support and resistance: Levels of support and resistance develop over time, with price testing key areas before coming back under control. When these support and resistance levels are established, they are considered to be price constraints, so the market is effectively contained. You can look at support and resistance from the perspective of traditional market fundamentals or in terms of technical analysis. Examples include moving averages that help you to evaluate a currency pair's price history of a related investment, and pivot points that give information to help you decide when to go into or come out of positions you've taken.
Market consolidation: A market that is consolidating is sometimes considered to be in a stage of indecision and could be a precursor to a pricing move. When a security's trading range gets tighter, it's quite usual for volumes to decrease, and when extremes of the range become compromised, prices can be driven up or down.
News releases: You should monitor economic news and market-related data to see if anything released could cause a move in pricing.
Pros of Breakout Trading Part 1
When considering developing skills in breakout trading, remember that if you do your research and practice well, you can turn a profit, although inevitably, you may also incur losses. All types of traders try to capture breakouts using analysis techniques that are based on different timeframes. Whether you're a scalper, deciding to take small profits quickly when they become available in the marketplace, an intermediate-term investor, or a day or swing trader, you need to develop a deep understanding of how breakout trading works. Your main objective is to make a profit when there is a directional move in pricing.
Limiting the risk: On many occasions when market phases are consolidating, breakout trades can be an option to pursue. There may be relatively small initial stop losses and that will depend on the price range or compressional pattern that's used to enter the market. You could also get a rapid confirmation of a trade failing and take a quick exit if things downturn.
There are, as with all trading strategies, advantages and disadvantages that are distinctive to breakout trading, and many factors to take into account that may contribute to the success or failures of a specific trade in this field. You should research a comprehensive breakout trading guide to decide whether it's the right trading method for you, and be aware that there are both supporters and detractors of this way of trading.
General
RSI, or Relative Strength Index, is a technical indicator used by traders to monitor markets and make wiser investment decisions. RSI works by comparing recent gains and losses in a market in order [...]
General
Momentum traders are similar to trend traders in that they monitor movement in market prices and look for upward or downward trends they can take advantage of. They take either a long or short posi [...]
Pros of Breakout Trading Part 2
Potential for profit: Profit is the motive for any kind of trading and you can be as cautious or adventurous as you like – whatever suits your risk appetite. When a breakout trade is successful, it's possible to make large gains in a relatively short period of time. If you identify and then get into a strong trend, you have the opportunity, if you play your position well, to make a good profit.
Managing the trade: You can manage your trades effectively as there are usually market entry and exit points that are predefined. With the identification of profit targets and stop losses before the trade starts, you can eliminate, as far as possible, subjectivity mistakes in terms of managing an open position.
Success or failure in breakout trading can often rest on small margins of actions taken, and setting up the right trading platform is an important part of working to get a positive outcome for your efforts. It's sensible to do a broker comparison to find the best trading platform for what you want, and if you have no experience in any type of trading, consider opening a demo account with the broker of your choice. You'll get plenty of online advice, taking you through the various steps to trading, whatever market you choose to go for, and the benefit is that you use virtual money until you are ready to use your own resources to buy into markets.
Cons of Breakout Trading
There are always risks to any type of trading, and brokers will warn you that when you invest in any trade, you are in danger of losing your capital. This is why you need to do your research before signing up with any broker. The vast majority of those involved in helping people to invest are regulated by the appropriate authority in their country, but there have been many stories of people being scammed by individuals or so-called investment firms that are criminal operations. The key to keeping safe when investing in anything is to do your homework and check a broker's experience, testimonials and results for investors.
False breakouts: Breakout trading, whatever the indicators you use to try to anticipate trends, is largely subjective. The methodology you use to identify a breakout may be sound but it's hard to quantify the follow-through of the market. You may find a signal that appears to be solid but if the increased market participation, for whatever reason, doesn't happen, then your breakout position may well not be successful.
Opportunity cost: If you're always looking for optimal trade setups, which can occur infrequently, you could be sidelining yourself by not leaving yourself options to go after other trading opportunities. You should never concentrate on one type of trading at the expense of other possibilities.
There are potential downsides to breakout trading and some traders think it's not the most efficient way of getting involved with financial markets.
Trading Forex for Breakout
The foreign exchange market – Forex – is the world's biggest market and also its most liquid. The market is decentralised and currencies from across the world are traded on it. If you want to consider breakout trading on the forex market, you need to have a clear understanding of exactly how the market works before taking any kind of position in it.
The market can appear to be deceptively simple at first glance. The basics are that currencies are traded against each other in the form of pairs. A currency can be paired with any other currency but there are several standard and popular ones that traders always keep an eye on. When a currency is paired against another, the bottom line for trading is betting on whether one of the currencies will increase or decrease in value against the other, either over a short period of time or in a longer-term scenario. The market can be very volatile and is often at the whim of political or economic announcements. If, for example, a set of bad trading figures comes out for the UK, it's likely that the pound sterling will drop in value against other major currencies, so if you want to trade successfully, you need to follow trends as well as keep up with world economic and political news.
Our Conclusion
As with any style of trading, you can make significant profits by using breakout as your template, but you can also make considerable losses if your planning and understanding of the markets aren't up to scratch. Identifying a breakout trend is not easy, so you need to ensure that you use the best technical indicators to support your own trading instincts. When you detect there is likely to be a surge on a particular currency, you naturally want to take advantage of it, and it's easy to get emotionally involved as you hope to make a lot of money. You need to remember that many breakouts that seem to a good bet for trading will quickly revert to range, so you need to be ready to exit your position quickly if it seems that you are going to make losses. Keep a calm head when doing any form of trading and work to lessen the inevitable risks.