Trend Trading – A Long Term Strategy
Before you start any kind of trading, you need to build up your knowledge and experience, so you can do it as successfully as possible, minimising risk whenever you can. Trend trading is a strategy to use when you have built up that experience, and you should take the time to learn how to do it as effectively as you can. Many trading strategies can be learned by opening a demo account with a broker, and it's worth doing a broker comparison to explore what might be best in terms of meeting your trading needs.
As opposed to the short-term strategy of range trading, trend trading is used when you want to take positions along a number of price movements and you decide whether you think those positions will move up or down. It's possible to establish positions that could see larger price movements if the positions are held over a longer term, and it might prevent you from losses occurring from price "breakouts". For trend trading, you need to identify a trend for the financial instrument you are planning to invest in and be confident that the trend will continue. You should be aware that trends can be reversed or suspended by changes in market sentiment or if there is a government intervention. There is always a risk in this type of investing, so you should also watch political and economic news sites to get a sense where financial matters could go.
Identifying Trends
Trends are usually marked on technical charts by a succession of trading ranges that may be higher or lower. The term 'uptrend' is used when a market makes a series of higher lows and higher highs, with 'downtrend' being a market where a series of lower lows or lower highs is made. Market conditions will determine how long these trends will continue, so they could last for days, weeks or months. It becomes doubly important when trend trading that you pay attention to what's going on in the real world and work to identify the factors that may be driving trends in the long term for certain assets or currencies. There could be a number of these factors to take into account, and these include interest rate policies, inflation, national trade and investment balances, government policies or national production factors. A particular share price, for example, could be badly affected by the issuing of a profit warning or by a world leader criticising a specific company.
Following world events does not guarantee that your trading will be successful, but you may be able to spot a trend coming to an end before others do and act accordingly. You won't always be able to identify exactly when a trend begins or ends, but you can try to get in early enough so that you can take a position ahead of the trend's middle and then follow it up or down until it is completed.
Top 3 Forex Broker Comparison
of 26 Forex Brokers
Pepperstone
Currency pairs
70 Currencies
of 26 Forex Brokers
GMO Trading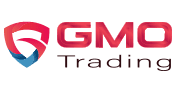 Currency pairs
60 Currencies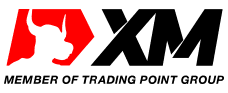 Currency pairs
55 Currencies
Protecting Against Losses
There are many advanced tools for forecasting and analysing trends, but you can never be 100% certain about the future of a trend. If you have taken a position for a particular direction and the trend then changes direction, whether going up or down, you could stand to experience losses. To protect yourself against losses and to lock in profits, you can set stop-loss orders along the trend. When you take a position on a trend, you can set a stop-loss, a pre-set order to buy or sell a security when the price goes above or below a predetermined level. Effectively a stop-loss order is a type on insurance against losses, but you need to consider carefully the levels as which you set your stop-losses. Bear in mind that a price reversal can itself be reversed and if the reversal is only temporary your stop-loss could lock you out of gains. You could try using a percentage level of price movement to decide where you are content to set your stop-losses.
Predicting the absolute bottom or top of a trend can be hard, so you might want to consider accepting some small losses and assured gains rather than always trying to take the maximum profit by leaving a trade at a high or low point of a long-term price movement. You can use chart trend lines to try to identify when a trend reversal may have started and determine what your future strategy will be.
Understanding Technical Indicators
Before you start to trade, its worth doing a broker comparison to determine which trading platform you think will be most suitable for what you want to do.
Regression Channels: a regression channel is a type of price-channel and uses multiple time-frame analysis. This shows you where the trend bias, or the price trend, is going over a period of time. An algebraic formula is used, so a median price line can be determined and it's likely that upper and lower support and resistance levels will go with that price line.
Moving Averages: one way you can spot a trend is by using a moving average. It's measured by the closing price of 'n' periods, these being summed up and then divided by 'n'. The 200-day moving average is one of the most common and represents around a year of price data.
Speculative Sentiment Index: this indicator is unique to specific trading platforms, so you will need to compare broker platforms if you want to use it. The SSI shows how strongly participants in the market feel about a particular asset's trend at a specific time.
A demo account will help you pick up the technical aspects of dealing with different markets and many platforms have a range of technical indicators to help you with your trading that might help you to catch a trend more successfully than otherwise.
General
RSI, or Relative Strength Index, is a technical indicator used by traders to monitor markets and make wiser investment decisions. RSI works by comparing recent gains and losses in a market in order [...]
General
Momentum traders are similar to trend traders in that they monitor movement in market prices and look for upward or downward trends they can take advantage of. They take either a long or short posi [...]
Additional Technical Indicators
Momentum Indicators: using momentum indicators involves you taking up long positions when a particular security trends with a strong momentum. The strategy also means that you would exit those positions when the security loses momentum. You may want to use the Relative Strength Index (RSI), which compares the size of recent losses or gains over a specific period of time, measuring the speed and change of a security's price movement. RSI is mainly used to try to identify conditions that are oversold or overbought when an asset is traded.
Ichimoku Cloud: this is a cloud indicator and uses direction, volatility and momentum data to try to measure how strong a price trend is and indicate whether it is stable or getting weaker.
Traders often combine a number of technical indicators when planning their strategies and searching out trend trading opportunities. Whether you're interested in short, intermediate or long-term trading, you will generally want to stay in your chosen position until you think the trend has reversed. There are always opportunities available, but you do need to build your experience with whichever trading platform you choose to guard against losing more than you gain. As you develop that knowledge by using a demo account, giving you as close to a real-life trading experience as you can get, you can learn about some additional technical indicators that might help you.
Trading Forex – Part 1
One of the most popular ways of trend trading is in the foreign exchange market, the largest and most liquid market in the world. It's a decentralised global market and is where all the world's currencies are traded. With an average daily trading volume that exceeds $5 trillion, it offers trading opportunities that are often not available with other types of investment. The Forex market is bigger than all the combined stock markets in the world, and though it can be complex to understand, there are some simple rules you can follow to ease you into your trading. If you've travelled abroad from the UK, you will be familiar with having to change your money into another currency. The exchange rate between those two currencies, for example pound sterling and US dollar, will determine how many dollars you get for your pounds. As exchange rates continuously fluctuate due to economic conditions and, at times, political pronouncements, you may get more or less than you expected, especially after the currency broker has taken its commission.
The basics of trading Forex are not complex, but how you decide to do it can be. If trend trading is an area you want to get into, then working the foreign currency markets could be your ideal solution. Currency is traded based on either where it's headed or what you reckon its value is, and it's not dissimilar to trading stocks.
Trading Forex – Part 2
The main difference between trading stocks and Forex is that with Forex you can trade up as well as down very easily. When you study the market, you can decide whether or not you think a currency will decrease or increase in value and sell or buy accordingly. As it's a huge market, it's a lot easier to find a seller when you want to buy or a buyer when you want to sell your investment. As an example, maybe you hear that a major country is going to devalue its currency with the plan to bring more foreign business into that country. If you think that this trend will continue, you could sell that country's currency against another currency, perhaps the US dollar or the Euro.
The further the devaluing country's currency goes down against the other currency you have chosen to trade in, the larger your profits are going to be. If you have an open sell position and the currency goes up in value, then you could have losses and should exit the trade as soon as you can. Forex trading is betting on one currency's value against another, and when you are planning trades you will have a buy and a sell price, the difference between the two is called the spread. Depending on what you have to invest, your profit margins could be relatively small to start with, but you can also minimise your losses at this stage.
Conclusion:
How Safe is Trend Trading?
Any type of investing has risks, so before you start to get into it you should research information about its pros and cons and, where appropriate, take advice from a broker. There can be advantages to the strategy because it's often the case that trends will repeat themselves, and if you study and understand trends you can, to some extent, look into the future. You also need to manage your risk and gauge if your position is a good one or whether you need to get out of it.
Disadvantages include the need to undertake a steep learning curve, so you know as far as possible how trends work and don't get exposed to losses through inexperience. Remember also that history doesn't always repeat itself, so trends can be deceptive. Though you could make good decisions much of the time, you should always be aware that there are risks and, as with any trading, there are times when you will take losses.