Positives of Dividend Investing
Dividend investing has the potential to grow your portfolio exponentially because of the effect of compounding. Most people have heard of compound interest, and compounding works similarly with dividends. All you have to do is ensure that as dividends become due you either opt for them to be paid in the form of shares or use the dividend proceeds to reinvest in more shares. Over time and the cycle of dividend pay-outs, this has the effect of growing your base, generating more and more wealth, year on year. When making a broker comparison, how dividends are paid is one of the things to check.
There are also dividend stocks that grow year on year, giving them an effect of negating inflation and providing a passive income if you are not in a position to re-invest. Also, if a dividend pay-out falls, it is a sign that the company may be in trouble and can be an exit signal.
Some analysts argue that stocks that pay dividends are more reliable than stocks that merely reflect a company's value, as should that value fall, all you have is the face value of the stock, and you don't collect any actual income along the way.
Providing income and beating inflation are both strong arguments in favour of owning dividend shares but there are also reasons why it is not such a good idea.
Negatives of Dividend Investing
While dividends can be a useful source of passive income, there's the issue of volume against capital. In useable terms, realising any income stream from dividend investing requires a very high-value portfolio, as while relatively low in volatility compared to other financial instruments, dividend shares give quite a low yield, often below 3% per annum. This means that even with the highest returns, to earn a modest income of $30,000 a year, you will need to have $1 million on hand free to tie up in your investment.
While this may not carry the same level of risk as, for example, the property market in a big city, it also carries the much lower potential for returns. Given that markets usually recover from property market crashes and real estate inflation can be well into double figures of percentage return, you need to think long and hard before deciding on the best place for your money.
Another factor that makes dividend stocks less attractive is that they have become costly when measured by their price-to-earnings ratio. Also, the very fact that the company has to pay out dividends means they have less capital available to re-invest in the business, in turn saying the business will be just that little bit less profitable than it could have been if it hadn't paid dividends.
Top 3 Stock Broker Comparison
of 10 Stock Brokers
eToro
of 10 Stock Brokers
Interactive Investor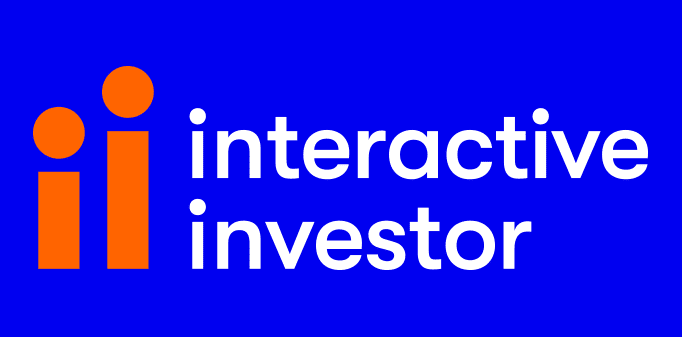 Custody fee
£9.99 monthly
Dep. Protection
50.000 GBP
Go to Broker
Risk warning: Capital can be lost. Terms and conditions apply.
of 10 Stock Brokers
IG Stock
Dep. Protection
50,000 GBP
Seek Safe Investments
Investors usually look to protect their portfolio and mitigate loss as well as chasing profit. One of the elements that dividend investors seek is dividend safety. The primary measure of dividend safety is the dividend coverage ratio. This is calculated by dividing the company's net income by the dividend paid to shareholders. The higher the figure, the safer the company and the more losses it can absorb while still being able to pay a dividend. Low dividends might be an indication of dividend safety provided they are being kept low by a high dividend coverage ratio. A low dividend coverage ratio might mean higher dividend figures, but it gives a small safety margin and can lull investors into a false sense of security. Low ratios indicate the risk is high and one major, unexpected market event can wipe out dividends – and possibly even the company – completely.
Investors should seek out companies that have a stable cash flow rather than just looking for high dividend bottom-line figures. If more money is coming into a profitable business, coverage ratios can be kept higher, reducing the concern that a downturn could cause the loss of a dividend. High ratios mean that company management has a buffer to absorb future losses without having to drop a dividend too drastically.
Look for a High Dividend Growth Rate
Another element which investors need to decide upon when selecting stocks for dividend investing with a maximum return is whether to opt for high yield or high growth rate. Both attributes have different roles within an investment portfolio. If your investment plan is geared towards high dividends, it is set up to result in sizeable short-term cash returns. This is often through stocks from slow-growing companies which are experiencing extra cash flow to fund current dividends.
If your portfolio is massive on high dividend growth shares, it means you are invested in stocks that are geared towards paying lower dividends but are in a period of fast growth so that within a few years the increasing dividends will catch up with stocks bought under an immediately high dividend plan. An example would be when Walmart was going through a stage of rapid expansion, and the price-to-earnings ratio was set relatively low so the actual dividends being paid appeared small. However, new outlets were opening so quickly that profits were continually climbing so that an investor who bought and held stocks would end up increasing dividends significantly within a few years. There are rare situations wherein a company's stocks are paying both a high current dividend and going through high dividend growth. This is usually due to a booming economy, and it is a situation with the potential for substantial long-term performance with a buy-and-hold strategy.
How Companies Decide What Dividends to Pay
It is usually the board of directors who decide what dividend a company will pay, and this is generally etched into the company's dividend policy. When it comes to calculating dividends, a company needs to consider how much it will spend on repurchasing shares, how much to reinvest, how much of its debt it will pay down and whether it will participate in any mergers and acquisitions. All those factors have a significant influence on what dividends are paid and, in turn, this will govern what type of investors the company will attract. There are several things to remember when it comes to a company's dividend policy:
Their dividends should be quantifiable. Companies with legitimate dividend policies will have clearly defined records of past and estimations of future dividends.
Look for a strong history and culture demonstrated within the company reports of striving to return healthy dividends to shareholders.
An established policy on dividends will have the effect of ensuring the management is careful with the use of available capital, especially when pursuing deals.
There is an accounting theory that a company's worth is determined by how much it can pay in dividends. In accountancy, a company's value is tied to it being able to pay dividends to shareholders at some point. The company must generate revenue for its owners. Otherwise, there is no justification for operating the business in the first place.
General
RSI, or Relative Strength Index, is a technical indicator used by traders to monitor markets and make wiser investment decisions. RSI works by comparing recent gains and losses in a market in order [...]
General
Momentum traders are similar to trend traders in that they monitor movement in market prices and look for upward or downward trends they can take advantage of. They take either a long or short posi [...]
Finding the Right Stocks
It is always possible to identify suitable stocks for your portfolio. However, zeroing in on the ones with the highest dividend can be a bit more difficult. The biggest problem you will encounter is that once you have identified which companies have the stocks with the highest yield, you will also often find that these same stocks come with a catch. Sometimes yields are high because investors are avoiding the stock. This can happen when there is a reason why the dividends are about to be cut due to falling profits, or perhaps the business is in some trouble and may be in danger of going under. Some precautions can be taken against too much exposure to the downside.
Ensure the dividend payout ratio is no more than 70%, meaning that the company retains at least 30% of its earnings for expansion and unforeseen events.
Look for companies with pricing power. Such companies can offset high inflation rates by increasing their prices accordingly.
Stocks should have a debt-to-equity ratio of under 50%, meaning that for every dollar of debt they should have at least a dollar of net worth.
These are just some of the precautions that can be taken to ensure that dividends continue to create passive income for your stock portfolio.
Deciding Which Companies are Best
Once you have selected from your dividend investing guide that dividend shares are the way to go, you next must determine which specific shares to buy. There is no easy answer to which ones are best for you and it also depends on how active a role you want to take in managing your portfolio.
Aside from the elements mentioned above, there are a few more factors to include in your search for the right stocks:
Look for distribution rate over dividend yield
Familiarise yourself with the key metrics of a company that interests you
Look at the company's current performance and scan the media for any news surrounding its operations or management
Remember that this investment is a slow and steady process, so you will be able to review and reset your strategy as time passes. There is no need to rush your decision. One more point to remember is to stay away from debt in general. Don't get into debt to purchase these kinds of lower-yielding instruments, as your dividends and any increase in asset value combined are unlikely to keep pace with interest repayments. You also shouldn't buy into companies that are saddled with high levels of debt, as repayments will cut into dividend yields.
Our Conclusion
Investors with a more conservative approach to structuring their portfolios often opt for dividend investing because there is some research showing that this class of instruments will perform better over time than their counterparts, growth stocks. The reasoning is that companies that have a dividend policy force their management to take more care when selecting acquisitions and to allocate capital within company operations, which leads to better company performance.
It must be remembered that Investing in dividend stocks is a slow, steady process that needs years to grow into a profitable proposition. It also requires considerable capital outlay to earn any kind of substantial income. If you are willing to stick at it for years, however, there can be significant payoffs at the end, but such a system requires patience and dedication to make it work. While it is a form of passive income, the return figures are not high, which is why this type of strategy is only suitable for the risk-averse who have other income streams and are looking to lock up more substantial sums of money over the longer term. This type of investing is probably the furthest thing from a get-rich-quick scheme.