The recent shake-down in the crypto markets has left some out-of-the-money investors heading to the door. Old hands and those who have been tracking the best upcoming cryptos to invest in have, on the other hand, seen the price-drop as a chance to buy the dips. For some who missed the phenomenal crypto rally, which started in the back end of 2020, this is the pull-back that might finally bring closure to their FOMO or lead to them being carried out. The crypto markets are on even more of a knife-edge than normal, but sometimes the biggest risk is not taking a risk.
Even at the best of times, buying crypto is like buying a rollercoaster ride ticket, but those looking to enter into positions with prices whipsawing – like they are at present – could pick up a bargain. They'll need to follow the diamond hands approach much heralded in the WallStreetBets Reddit thread. They'd also do well to abide by the old adage that crypto investors should only use funds they can afford to lose completely. Nothing ventured, nothing gained, and with some of the new insurgent coins recently experiencing particularly dramatic price falls, this could be the time to get involved with the next big thing.
Enjin – The 'gamers' crypto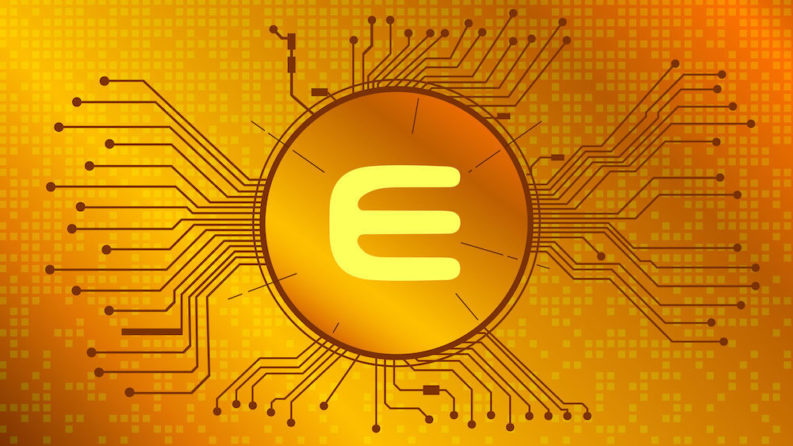 Enjin bridges the gap between two thriving sectors of the online community – gaming and crypto. Both can feel like strange, different worlds to those who are not familiar with them, but both offer a chance to make handsome returns.
Gamers can use the Enjin blockchain platform to earn coins, which are then tradeable across a range of popular games. ENJ-backed digital assets are being widely used as digital vouchers, which suggests Enjin is more than a gaming nice-to-have, but a possible contender for the holy grail of cryptos – to be an effective and accepted means of exchange.
ENJ-backed assets have also been used to trade NFTs (non-fungible tokens), which is another booming market. The crypto's success is based on its role in the gaming community, but it is already beginning to use that stronghold position to become more universally accepted.
Shiba Inu – The Dogecoin killer
Shiba Inu is one of the latest coins to take the market by storm and one of the first to see its price stabilise after the sector-wide sell-off in May. With the same irreverent style as Dogecoin, but with more substance to the technical aspects of its operations, Shiba Inu is interconnected with the popular Ethereum platform. What's more, the coin appears to be picking up support from disenchanted Dogecoin holders.
Launched in 2020, Shiba Inu has already become one of the world's top 30 cryptos. Even by crypto standards, it's particularly volatile and has lost 50% of its value in one day. Red-hot or radio-active, only time will tell, but the coin is seen by many to be one of the best upcoming cryptos to invest in.
YFI – Decentralised finance
All the best coins have a certain quality and that of alt-coin YFI comes across as being relatively mainstream.
YFI, the native currency of the yearn.finance protocol, was launched in February 2020. This coin's innovative features are based on users being able to vote on the future direction of the protocol. This governance function might not match the razzle-dazzle of some of other coins, but its fans see it as a major selling point.
If a coin is going to make the most of decentralised finance (DeFi), become the world's store of value and means of exchange, then it's going to need to abide by a few rules, and who better to make them up than those with skin in the game?
SwapDEX – Using crypto as collateral
As the blockchain technology behind cryptocurrencies is so revolutionary, it's not surprising that a few more innovative features are being bolted on by some of the new coins entering the space.
The SwapDEX platform allows holders to use their holding of coins as collateral when trading. This removes the need to sell in and out of coins, often through wide bid-offer spreads, when trading across a range of coins. SDX is also linked to the Ethereum platform, which means it's likely to pick up users looking to take advantage of being able to hold onto their coins while still moving in and out of other trades.
Tezos – The future-proof crypto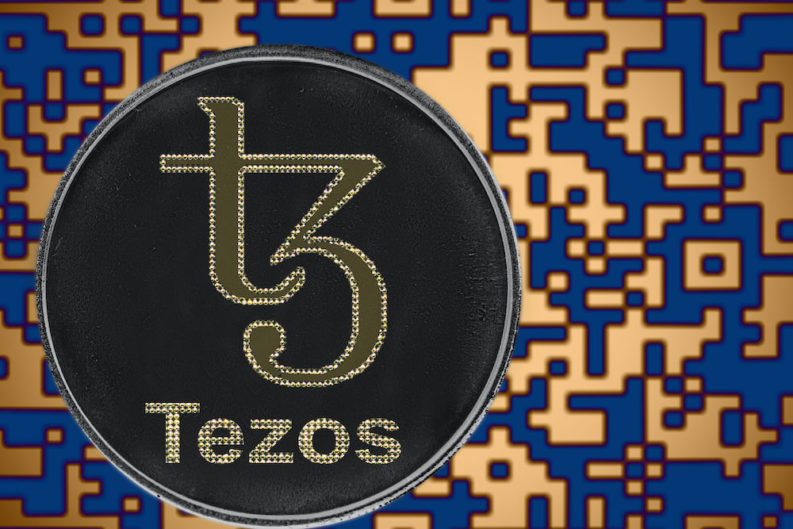 Tezos hits more than a few of the currently important buttons favoured by crypto investors. The first and possibly most important is carbon footprint. Unlike Proof-of-Work blockchains like Bitcoin and Ethereum, Tezos uses Proof-of-Stake protocols, which means its platform drains significantly less energy from the grid. This translates as lower operational costs and the all-important tag of being an eco-friendly crypto.
A range of other 'in demand' features are also included in the package. Users have a voice on what direction the platform takes, which could be important as the crypto landscape evolves. At the same time, security is provided by leveraging off the Michelson programming language, which facilitates formal verification and is more commonly associated with mission-critical industries such as the nuclear and aerospace sectors.
Future price moves
The question of whether traditional investment principles apply to crypto investing is a tough one to answer. The wild-west feel of the market has certainly never been as strong as it is now. The last two months have more than proved that prices of assets can go down as well as up and that past performance is not a guide to future price moves.
A quick reference to classic strategies suggests diversifying risk, buying a range of up-and-coming cryptos and hoping one or two come good. But who knows? The market is full of people who placed a big (for them) bet on a coin and cleaned up. Everybody knows 'that person' who got in at whatever level and won't let you forget about it. It's also the case that those who got burned often don't share their story as freely or frequently.
Equity markets can easily be described as 'toppy' at the moment and bank savings accounts are a guaranteed way to lose out with returns some way below the rate of inflation. You pay your money, you take your choice, and for many, picking some of the best upcoming cryptos is the choice to make.