One of the major selling points of bitcoin is the ability of owners of BTC to be able to remain anonymous. This can make it hard to pinpoint which individual owns what pile. But with such incredible gains being made, some of the bitcoin millionaires are actually all too happy to show off their new wealth.
The higher-level data, which is shared as part of the blockchain protocols, does show the breakdown of account balances – even if it doesn't show who is the ultimate owner. It's a data-miner's dream and scratching the surface reveals those fortunate enough to be a bitcoin millionaire or even a bitcoin billionaire.
5 Most Interesting Facts About Bitcoin Billionaires
Bitcoin founder Satoshi Nakamoto is thought to still own up to 5% of all bitcoin Source: DeCrypt.
The estimated net worth of Roger Ver, the next-richest bitcoin millionaire is $520m Source: Trading Education.
The first-ever bitcoin millionaire was college drop-out Yifu Guo Source: Bull.io.
The net worth of Bitcoin founder, Satoshi, is in excess of $10bn Source: DeCrypt.
The US government is estimated to own 185,000 BTC, despite its best efforts to sell off its holding Source: The Next Web.
The Richest Bitcoin Owners
5. The Winklevoss Twins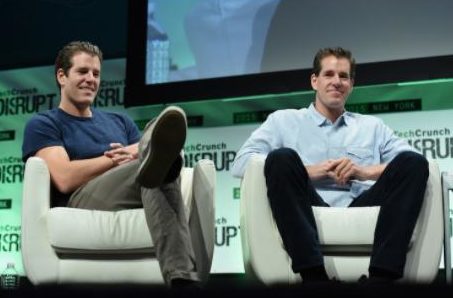 Possibly the highest-profile individuals, on the bitcoin rich list, Cameron and Tyler Winklevoss are now thought to own as much as 1% of BTC. The pair came to popular attention when they successfully claimed that Mark Zuckerberg's Facebook was based on an idea they originally had.
The pay out from Zuckerberg was invested in a range of bitcoin start-up ventures and into bitcoin itself. The $11m of coins they bought have since rallied in price to make the Winklevoss twins' bitcoin worth now total a mouth-watering $150m. Not a bad move from the Harvard educated bitcoin brothers.
Source: Paybis / Trading Education.
4. Jered Kenna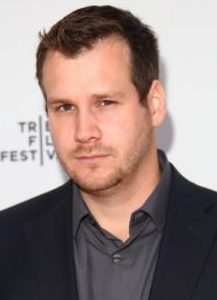 Kenna's net worth is estimated to be $300m. Now 38 years old, Kenna was one of the dominant characters during the early days of bitcoin.
Kenna picked up coins for cents and dollars but has since cashed out. Speaking recently, he said he owned only one half of one bitcoin.
Something of a purist, Kenna explained he was only ever in bitcoin to change the world, just that making money came as part of the deal.
Source: Trading Education.
3. Dave Carlson
Carlson followed the business advice, 'In a gold rush, sell shovels'. While others were trading the coins, Carlson set about joining the bitcoin millionaire club, making a $350m fortune by working the system.
Benefiting from a career history that included stints at Microsoft, Carlson founded MegaBigPower, which at its height was mining $8m of Bitcoin per month.
Still based in the US, Carlson sold MegaBigPower to Giga Watt, but is still active in the Bitcoin mining industry. Such canny decisions have gained Carlson third place in the chart of richest bitcoin owner.
Source: Trading Education.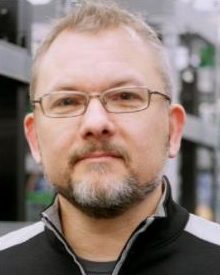 2. Charles Shrem
Shrem went all-in on Bitcoin in the days when they could be picked up for a few dollars. He then watched as prices moved in his favour. His holding is now estimated to be $450m in value.
He also invested in BitInstant and other crypto ventures.
Shrem sailed a bit too close to the wind and was found guilty of money-laundering on behalf of The Silk Road. Since being released from prison in 2016, he has continued to launch new businesses including Intellisys Capital.
Source: Trading Education.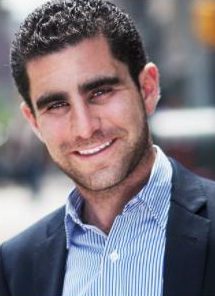 1. Roger Ver
Ver got in early and that decision led to him amassing a staggering $520m bitcoin fortune.
As one of the biggest bitcoin investors, Ver is also heavily involved in bitcoin-related start-ups. The evangelical style of his approach and his determination to spread the word about bitcoin's benefits even saw him pick up the nickname 'the Bitcoin Jesus'.
Ver's donations to charity have seen him also become one of the first bitcoin benefactors.
Source: Trading Education.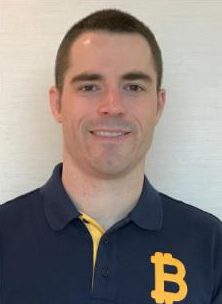 The First-Ever Bitcoin Millionaire and Billionaire
Satoshi Nakamoto
It is quite impossible to talk about crypto without talking about the mysterious inventor of bitcoin, Satoshi Nakamoto. Some have claimed to be Satoshi, but his identity remains unconfirmed.
The mystery relating to his identity continues to leave many unanswered questions. The one fact that can be agreed on is that by founding the cryptocurrency and holding onto an estimated 980,000 bitcoin, he is the first of the recognised cryptocurrency millionaires. At current prices, he can also claim to be the first bitcoin billionaire.
Source: Medium / Financial Post.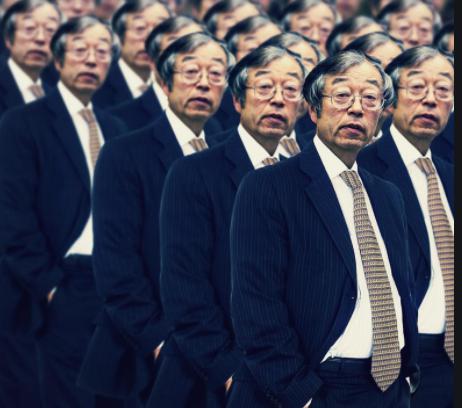 Yifu Guo
Satoshi's wealth is undeniable, but some believe the perception of him being an individual is misplaced. Many think 'Satoshi' may even be a group of individuals. Given the uncertainty, it's worth name-checking Yifu Guo, who was the first recognisable individual to acquire over a million dollars in bitcoin.
Source: Bull.io.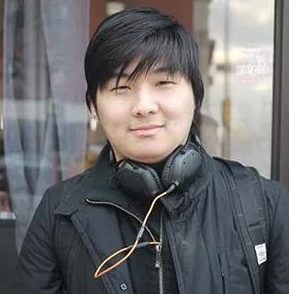 Overnight Bitcoin Millionaires and Billionaires
50 Cent
One early day investor who acquired a bit of bitcoin and forgot about it was rapper 50 Cent. He gave fans the option of buying his 2014 album 'Animal Ambition' using the coins.
It wasn't until several years later that he found out those coins, which at the time amounted to a few hundred dollars, had grown in value to $8.5m. The surprising and welcome news meant 50 Cent became a bitcoin millionaire overnight.
Source: Money Wise.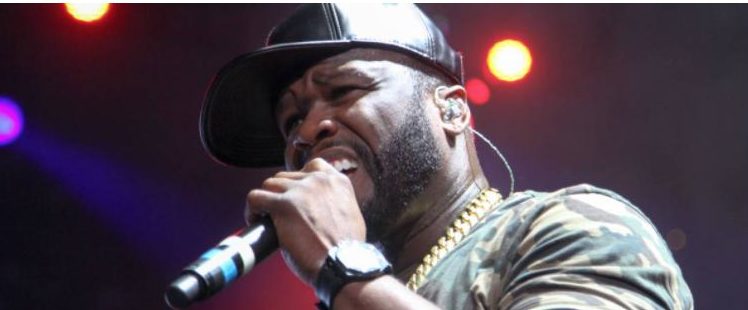 James Howells
Welsh IT worker, James Howells, may wish he could forget about bitcoin. His purchase of coins in 2009 was done at rock-bottom prices. By 2018, his holding of 7,500 BTC was valued at $85, but while he is a crypto millionaire, the one problem is that he's lost access to his hoard.
The hard drive holding the account details was accidentally thrown out and now sits somewhere on a municipal waste disposal site.
Despite his best efforts, the town authorities have denied him any chance of dredging through the tonnes of waste to find his lost treasure.
Source: Money Wise.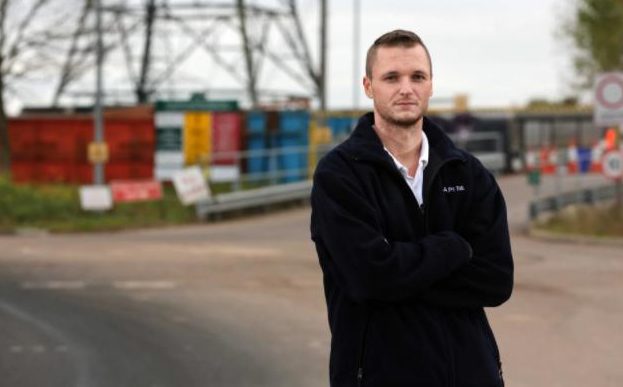 The US taxpayer
The anonymity surrounding bitcoin makes it a particularly attractive form of exchange for criminals. When their plans go wrong, and their assets are seized, the authorities can be left holding bitcoin positions that are worth millions of dollars.
In February 2020, the US Government auctioned off bitcoin worth $37m, and at one time, the FBI was the one of the largest bitcoin holders in the world.
Source: Money Wise.
The Youngest Bitcoin Millionaires
Yifu Guo
Guo is only 30 years old and made his fortune investing in cryptocurrencies and setting up innovative systems that revolutionised the sector.
Credited with inventing the first bitcoin mining computer, Guo still holds upwards of $5m of bitcoin.
Source: Bull.io.
Erik Finman
In 2012, young Eric Finman spent $1,000 buying bitcoin at prices ranging from $10–$12. Finman was only 12 years old at the time and by the time of his 18th birthday, that trade had made him a crypto-millionaire. Finman is still only 21 and still holds millions of dollars worth of bitcoin.
The money used to fund his initial purchase was a gift from a relative, which was intended to go towards his college education. By the time he was 15, Finman had decided he didn't want to go to college and instead used some BTC profits to set up a $100,000 educational start-up.
Source: Business Insider.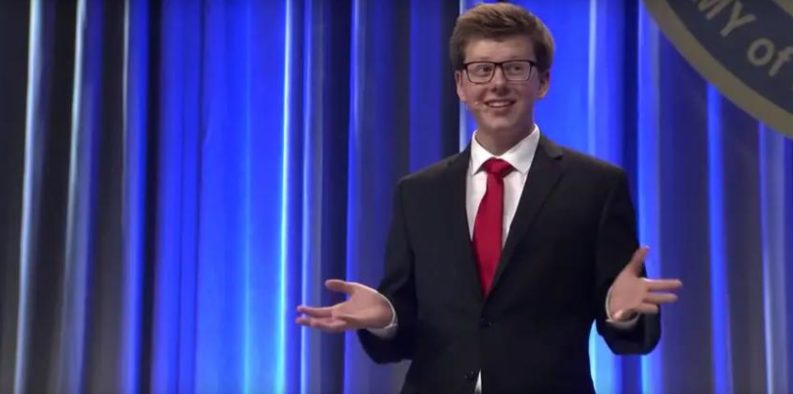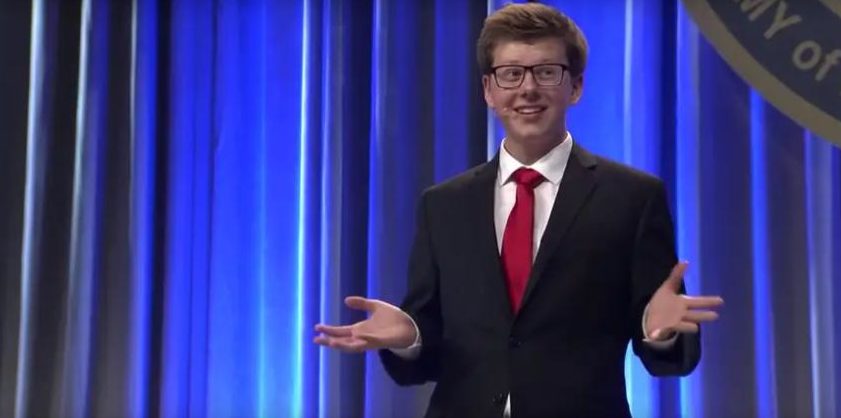 Vitalik Buterin
Aged just 26 Vitalik Buterin is a name that has been doing the rounds in bitcoin circles for many years.
Closely associated with the early days of bitcoin, Buterin holds enough of that crypto to earn the title 'millionaire'. His great achievement has been setting up ethereum, the platform that is now a major rival of bitcoin.
His holding of ether is estimated to be worth $50m and that accounts for him cashing out $40m worth of his position in 2016.
Source: Paybis.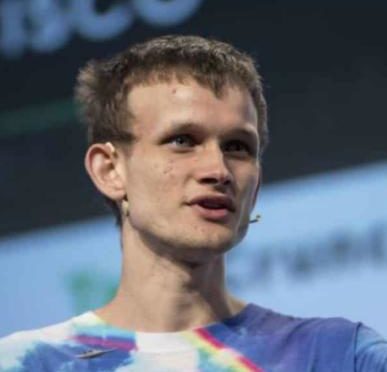 The Flashiest Bitcoin Millionaires
3. Arya Bahmanyar
Bahmanyar is a familiar face at bitcoin community meet-ups. He's taken it upon himself to become the coin's in-house rapper.
This self-appointed head of bitcoin entertainment and former real estate agent has a day job working at CoinBase but likes to party.
Often seen wearing a fake white mink coat and gold-heeled shoes, he has song releases in the pipeline with titles including 'Lambo Party' and 'Cryptomom'.
Source: New York Times.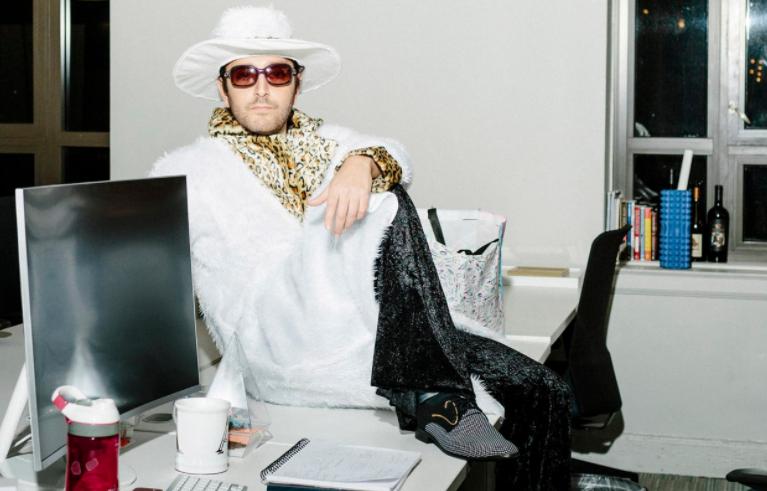 2. Brock Pierce
The child actor-turned-entrepreneur-turned politician is quoted by Forbes to be in the top-20 Bitcoin rich list. He claims to have 95% of his net worth held in digital currencies.
Given his interesting backstory, it's possibly not surprising that Pierce has even campaigned to be President of the US. His policy proposals include decentralising government in the same way that bitcoin decentralises monetary transactions.
Source: Market Watch.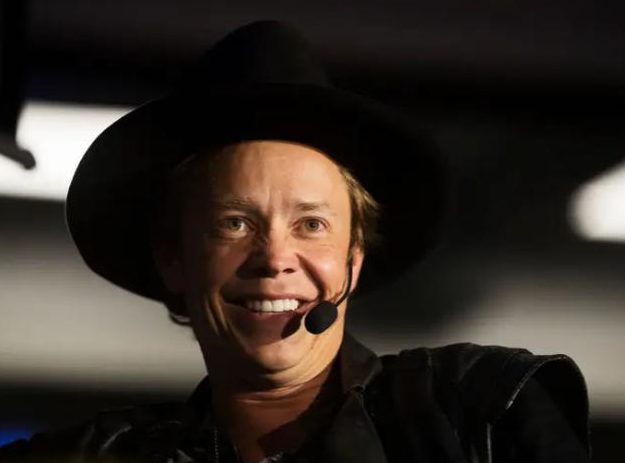 1. Jeremy Gardner
Given that Bitcoin offers complete anonymity, there is no need to publicise your wealth, but 'nitcoin playboy' Jeremy Gardner finds that hard to resist.
The 28-year-old serial entrepreneur, co-founder of Augur and the Blockchain Education Network, is estimated to be sitting on a $300m fortune. One of his latest ventures is a self-financed YouTube series called the 'Crypto Castle Chronicles'.
The programme offers viewers an insight into what the New York Times calls Gardner's 'testosterone-soaked' lifestyle. It could be heading for wider release as Gardner is alleged to be pitching the show to mainstream networks and Hollywood.
Source: New York Times.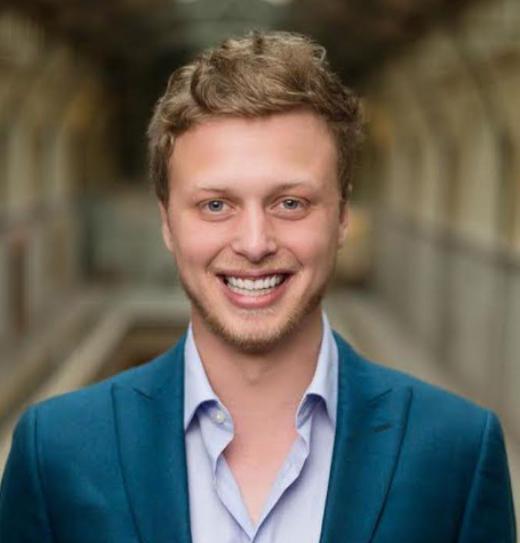 The Richest Bitcoin Miner vs. Investor
There are two ways to get rich using bitcoin. One is, or possibly 'was', to buy low and sell high. The other is to take advantage of the billions of dollars being invested in the sector and profit from developing the infrastructure needed to run the industry.
Chris Larsen
Larsen is the world's leading crypto-entrepreneur. Like many, he first got a taste for crypto via bitcoin but has since gone on to set up the second-generation platform Ripple. His ability to embrace and develop new ideas has netted him a fortune estimated to be between $7.5bn–$8bn.
His impressive record of being able to pick the next big thing demonstrates that you don't necessarily need to own the coins to get rich. It helps, but there are myriad other opportunities for a canny investor.
Source: The Telegraph.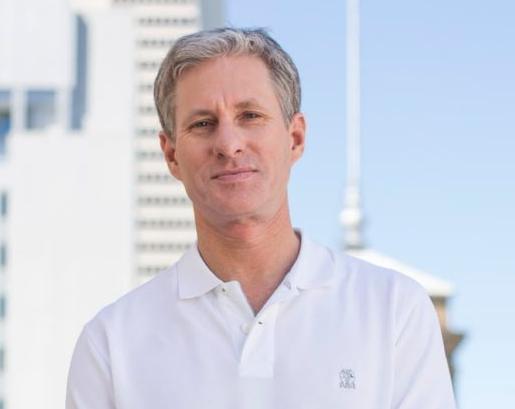 Barry Silbert
Only 3% of Bitcoin accounts hold more than 100,000 bitcoin. While there is no requirement for account holders to disclose their holding, the word on the street is that Barry Silbert is one of them.
If Silbert had bought 100,000 at a price of $1, then he'd be sitting on a profit of about $1bn and this can't be discounted. The founder and chairman of the Digital Currency Group, Silbert has expanded his business interests into other start-ups. His nickname 'The King of Crypto' is very much based on his role as a long-term buyer of Bitcoin.
Silbert continues to buy the dips, and in 2018 announced he would be buying more bitcoin when the price was hovering at $7,000. Barry Silbert's net worth is not confirmed, but he is widely regarded as the richest Bitcoin miner. Taking Silbert's net worth to be in the region of $500m highlights that, while incredibly wealthy, the more profitable approach has to date involved mining rather than investing.
Source: CNBC.
Currently, 65% of the world's bitcoin is mined in China.
Source: Forbes.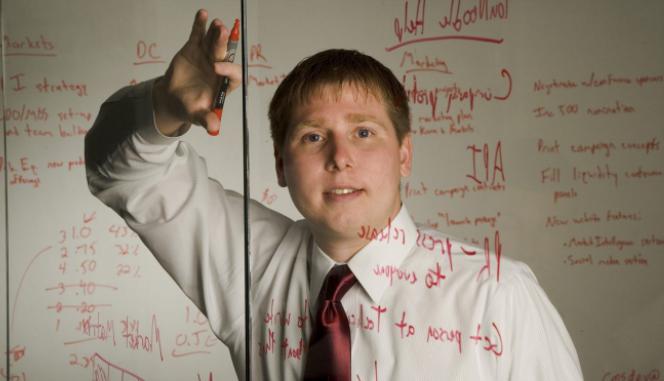 Source: Bitcoin.com.
Conclusion
Bitcoin prices are, of course, constantly changing, but when the crypto trades anywhere near $11,000, it is estimated that there are about 18,000 bitcoin millionaires. This is because the public addresses of accounts disclose the amount of coins held.
Furthermore, the top 10 bitcoin addresses house a staggering 5.4% of the total supply. The top 100 have 14.3% of the total, and the top 1,000 hold 34.4% of the world's BTC. All of these account holders are cryptocurrency winners, but the places at the top-table are occupied by those who work the system as much as they trade the coins.
Source: The Next Web.
FAQs
Who owns the most bitcoin?
Mystery surrounds the true identity of Satoshi Nakamoto, the founder of Bitcoin, but 'his' holding of coins is estimated to be 980,000.
What is bitcoin founder's net worth?
The price of bitcoin is constantly moving, but taking the $10,000 mark as a realistic price level means that the bitcoin founder, Satoshi Nakamoto would be sitting on $9.8bn of the crypto.
How many bitcoin millionaires are there?
At current prices, there are 18,000 accounts that hold at least $1m worth of Bitcoin. There could, of course, be more than 18,000 bitcoin millionaires. As the bitcoin world is an opaque one, there could well be plenty of individuals holding the coin in multiple accounts.
How much bitcoin do the Winklevoss twins have?
The Winklevoss twins are rumoured to be holding 15,000 BTC. This would equate to approximately $150m. There are of course two of them, so assuming the two siblings share things equally, that would stack up to $75m each.
Sources