Its Tuesday and the US futures made a new highs in the Asia session. At the moment bounced back to the open levels. Europe and Asia is mixed and we waiting for Consumer Confidence and New Home Sales numbers at 10AM NY time.
(https://money.cnn.com/data/world_markets/europe/)
US Market Comments:
Indices have shown rotation for the past session with small cap, industrials on the move. Also consider the IBB (biotech sector) that has been on an uptrend. SMH (semiconductors) remain strong with MU being on the winners. As we are heading into the holiday end of the week, I would consider managing current positions and setting only intra-day trades mostly. Overnight exposure and volatility these days can be a double edge sword.
FTSE Broke its resistance line and at the moment we are in a resistance zone we have mentioned earlier. For now its important to see reaction before considering a new trade. If it's a true breakout, wait for a pullback and a back-test of the previous levels around 7350s with a quick bounce back. We can also stay in a small range for a few days and then try break the 7450s. There is no clear trend and the instrument is highly speculative due to the political situation in the UK.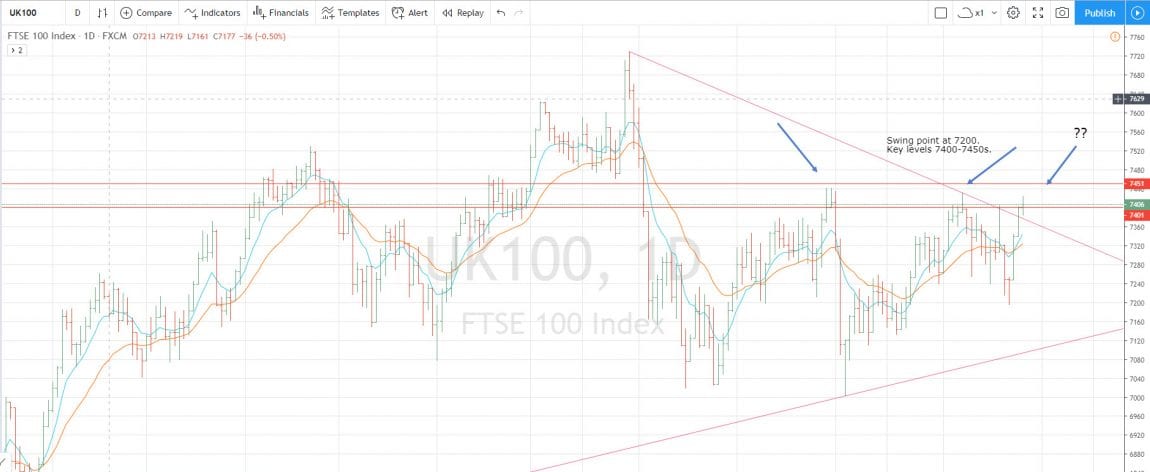 DAX remains in the range and might

S&P500 Futures currently trading at 3132 and daily charts don't shot any clear pattern yet. Resistance is at Asia session highs around 3145ish and supports for the current session are near 3130s. Depending where the price would settle, we will chose the appropriate market approach towards our trades. Cash position now around 60%.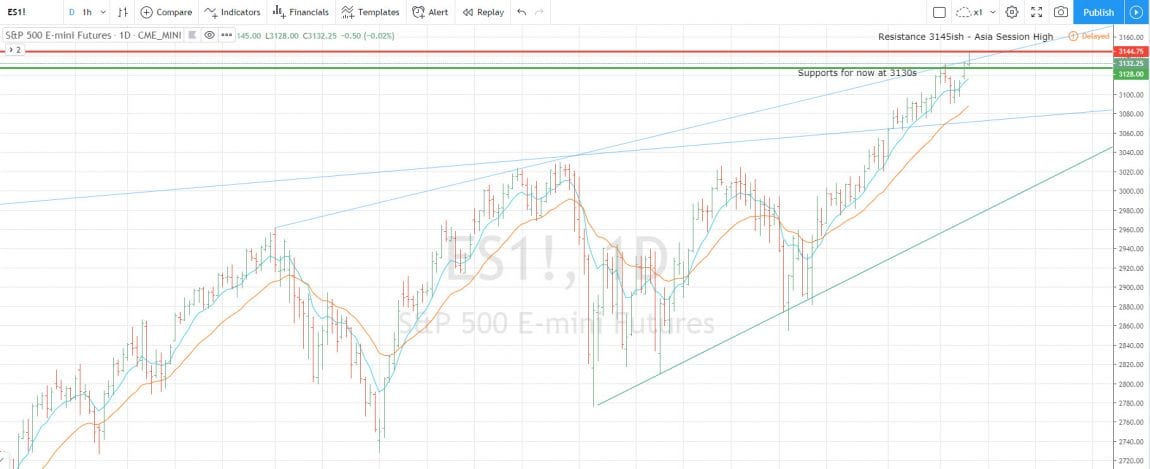 GC (Gold futures) broke 1455ish and its dead. Very little reaction to the levels and I would avoid it as noted in the previous note.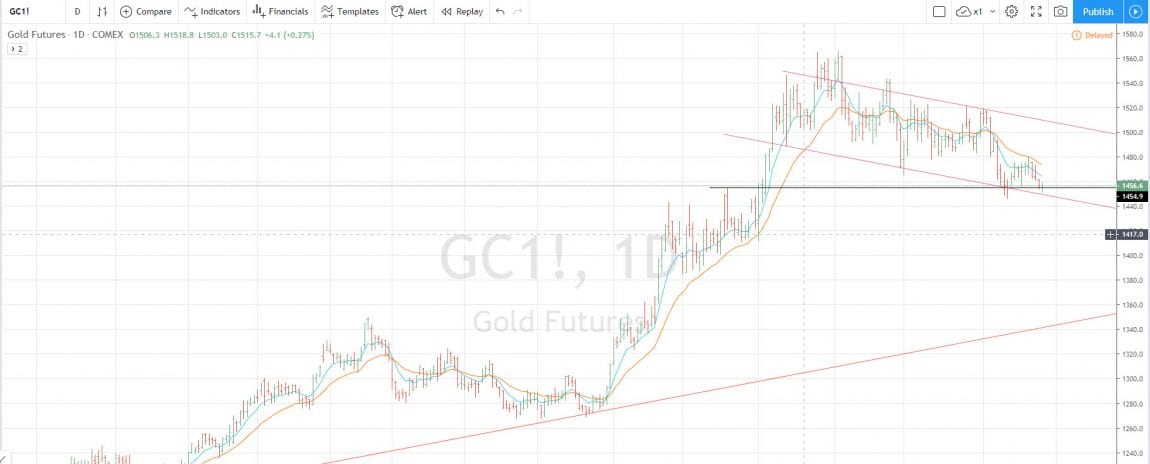 Avoid for now.
Join our Telegram Chatroom to ask me questions| https://t.me/asktraders
 Remember:
Never chase a trade once it's too extended from the entry zone.
Never risk more than 1% of equity per trade.
Happy Trading!
@Trader521