Good day traders! AUD/CAD has been zigzagging lower since the high back in February 2012 and has found support at a 50% Fib retracement level, measured from the October 2008 low.
Since 2013 price found support three times within the green zone on my weekly chart but that support zone was broken to the downside last year. That zone could be a classical case of where support now turned into resistance.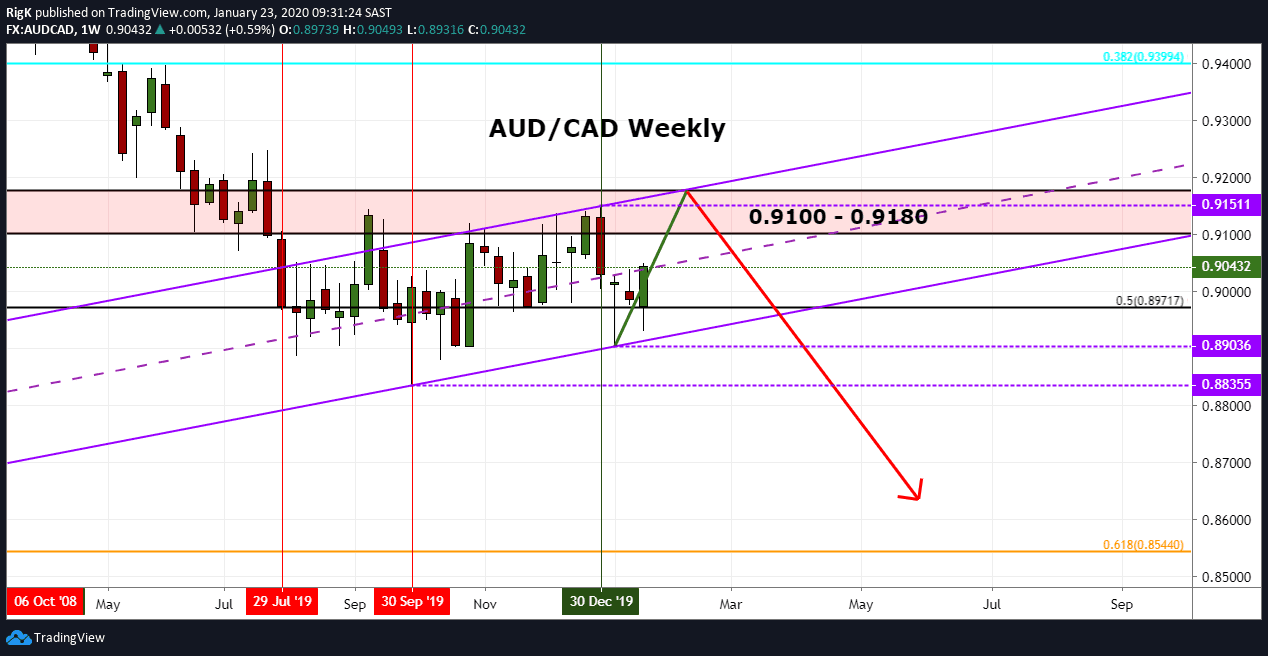 Price has struggled to break below the long-term 50% Fib retracement level after it was reached for the first time in July last year. The actual low came in September last year and the resulting upwards price action looks very corrective in nature.
A channel seems to be containing my proposed bearish phase pretty well and we might see price head back upwards to test the December high at 0.9151 with my upper channel line slightly above that level.
Conclusion 
Last year December's high and my upper channel line falls within that support turned resistance zone which lies between 0.9100 – 0.9180.
If AUD/CAD makes it up that high, then it will be the perfect spot to attempt a short position with pretty large downside potential.
Price might make it back up there or create a lower high. Potential downside targets can be placed at 0.8903 and 0.8835.
If AUD/CAD eventually breaks below the 50% Fib retracement level again, then we could see a much larger drop towards the lower 0.618% Fib retracement level at 0.8544.
Until next time, happy and safe trading.
Richard Krugel