Good day traders! Since my previous update on the 26th of June, the AUD/CAD resumed my proposed 5th wave higher and reached the 0.9505 – 0.9685 resistance zone that I identified a while back.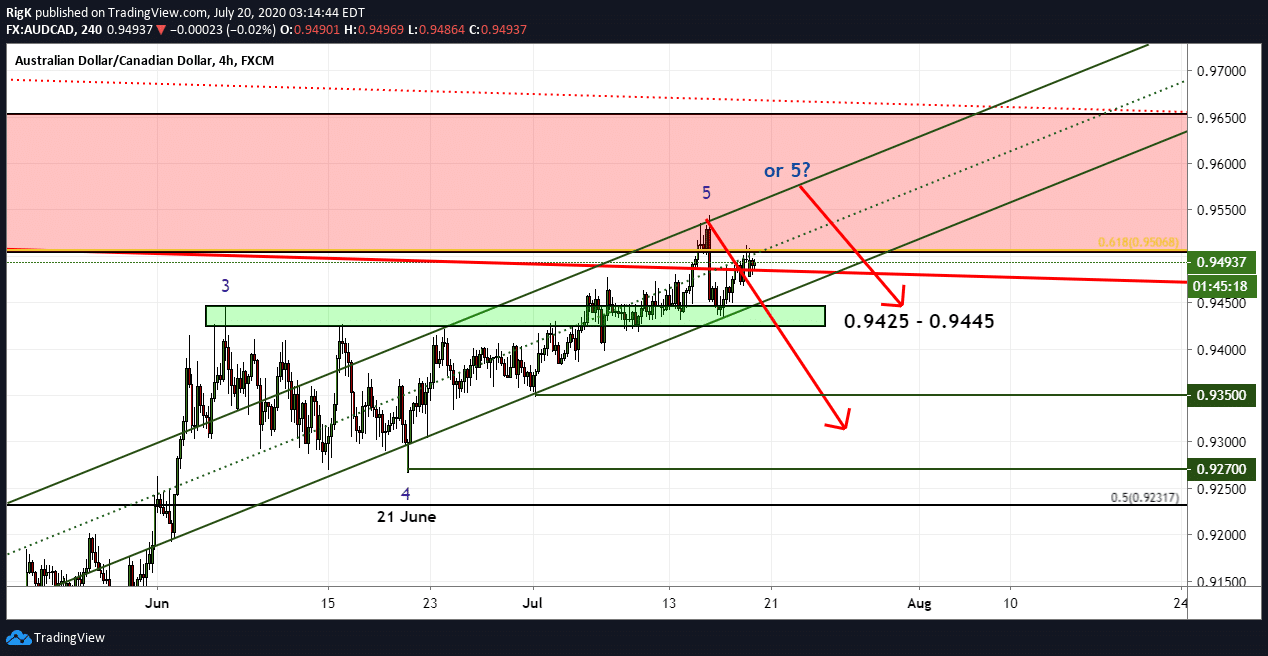 Whether the previous correction was an ascending triangle or a zigzag of some sort is open to anyone's interpretation, but the lowest low during my proposed 4th wave correction was printed on the 21st of June.
Since then, price has been following a channel to the upside and it could be that the 5th wave ended at the upper channel line last week Wednesday. Although there was a strong reaction from that upper channel line, the AUD/CAD could reach it again before a larger correction lower materializes.
A break below the 0.9425 – 0.9445 support zone should confirm that my anticipated correction has started, and it might be wise to wait for this confirmation first. Should this happen, then the AUD/CAD could drop towards the 0.9350 and 0.9270 levels or lower.
Bias: Bearish below 0.9425 – 0.9445 support zone.
Potential resistance: 0.9505 – 0.9685
Potential targets: 0.9350 and 0.9270
Until next time, have a great day and stay safe!
Richard Krugel