Good day traders! Since my previous update on the 15th of July (chart above), it looked like the AUD/CHF completed a triangle formation and was heading back higher to test the June high.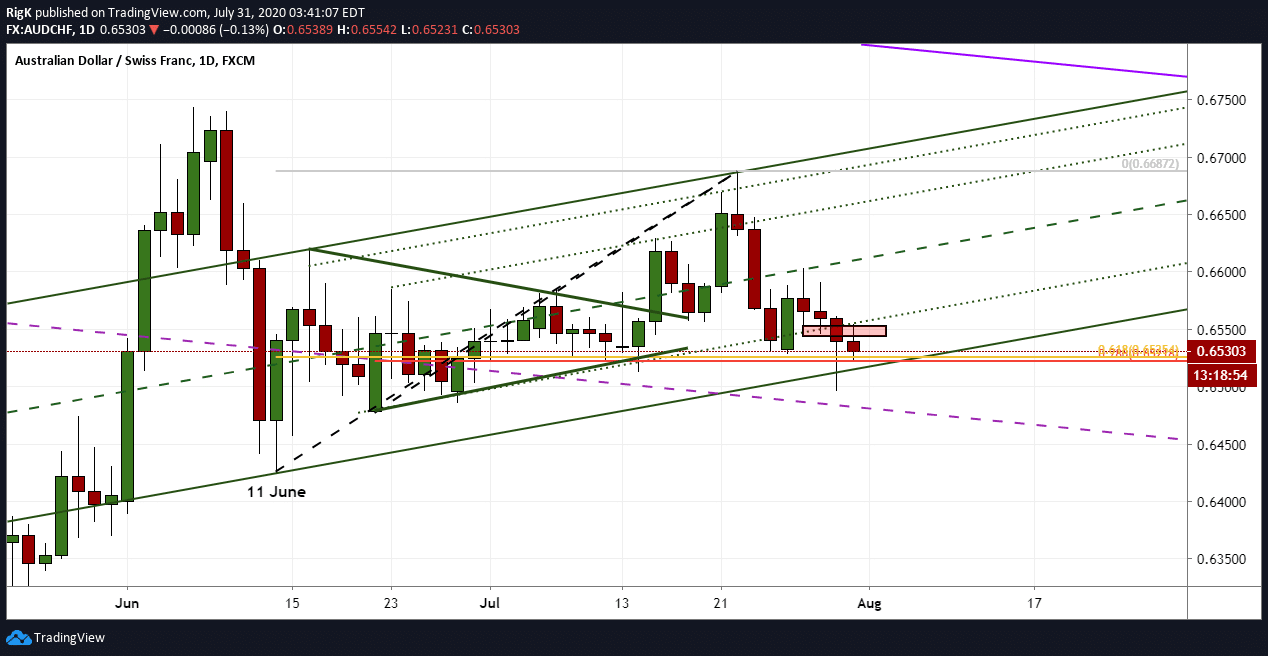 I was, however, concerned that the proposed triangle formation could form part of a more complex corrective structure, which seems to have been the case.
Perhaps the AUD/CHF is heading higher within a channel or it might still be stuck in a corrective phase. Price reached the lower channel line and two Fib retracement levels yesterday but would need to bounce above that small red zone to indicate that support has held.
Alternatively, the AUD/CHF might have topped already with a larger decline to follow.
My short-term bias has changed to neutral for now while my longer-term bias has become bearish. If the AUD/CHF starts declining in an impulsive manner, then it would be time to start looking for targets to the downside.
More updates to follow.
Bias: Neutral over the short-term, Bearish over the long-term
Potential target: to be confirmed
Until next time, have a great weekend and stay safe!
Richard Krugel