Hello traders! Recently AUD/NZD has reached the top at 1.0751, which was a 116 days high. Then the correction down started and price broke below the 200 Simple Moving Average on the 1-hour timeframe.
We have applied the Fibonacci retracement indicator to the corrective wave down after the 200 SMA breakout on a 3-hour chart. It shows that 327.2% retracement level at 1.0635 is currently acting as the resistance along with the 200 SMA. While the price could still produce the spike above the 1.0635 resistance, AUD/NZD already showing signs of weakness.
As long as 3 and 4h closing price remains below the 1.0635, further downside correction should be expected. In this scenario, price is likely to test 1.0500 psychological support, which corresponds to the 227.2% Fibonacci retracement level, uptrend trendline as well as the 200 SMA as the support on a 3-hour chart.
In regards to the upside potential, if AUD/NZD will break and close above 1.0635 on the 4H chart, the expectation of the downside correction will be invalidated and pair could be heading towards the previous top at 1.0750 area.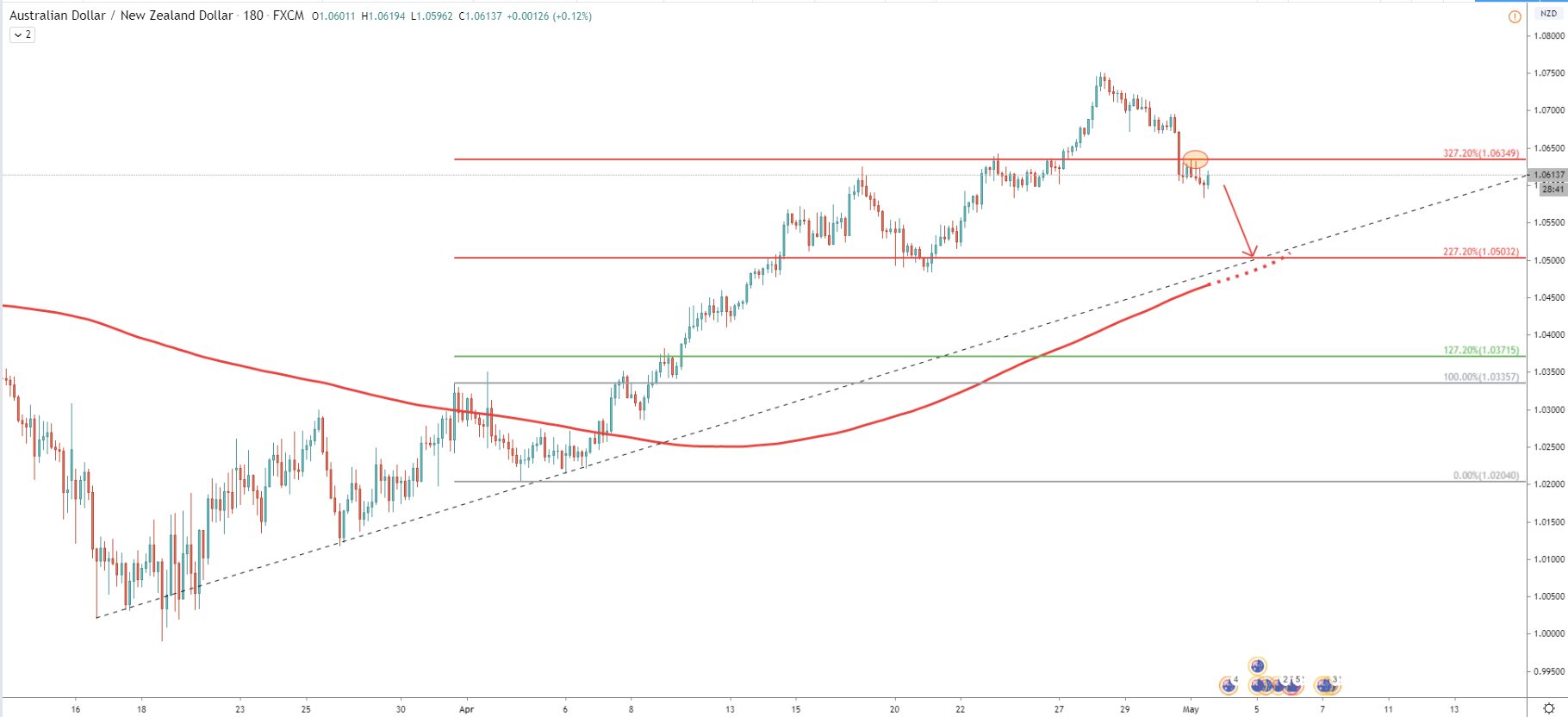 Bias: Bearish while below 1.0635
Potential Resistance Zone: 1.0620 – 1.0640
Potential Targets: 1.0503, 1.0372
Have a profitable trading!