Good day traders! The AUD/NZD currency pair printed a new all-time low last month after it broke below the April 2015 low. The "bigger picture" view of this Forex pair might indicate that the AUD/USD has actually completed an ending diagonal 5th wave.
Price has also reached the lower red warning line of a long-term pitchfork for the first time, so there is enough evidence to suggest that an important bottom is in place.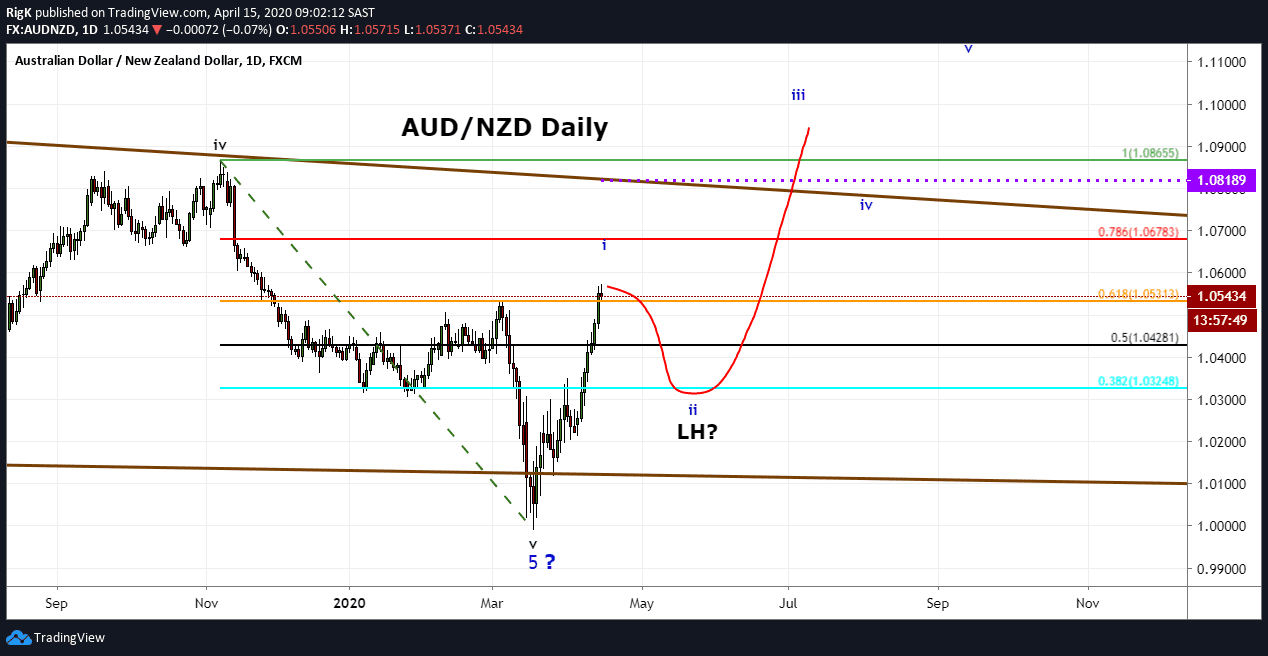 Getting into a long position now will be too risky as a retracement lower could occur at any time. I would need to wait for a correction and then attempt to identify an area where a potential higher low could complete before a long position can be taken.
Should price test last months low, then I would still be bullish as this trade idea presents a long-term trading opportunity.
For now, I will just have to wait for a correction and then attempt to identify which correction we are dealing with and where it may end. Ideal targets would be the high from where a correction started from with another target at the upper trendline of my proposed ending diagonal, which currently lies around the 1.0820 level.
More updates to follow.
Bias: Bullish after possible correction
Potential support: To be confirmed
Potential targets: level where correction started from and 1.0820
Until next time, have a great day and stay safe!
Richard Krugel