Hello traders! Below is the BNB/BTC Weekly chart, where we can see the big picture. First of all, we can witness a long term uptrend trendline break, where both weekly and monthly prices closed below the trendline.
After the downtrend trendline break, the price corrected up and rejected previous area of support along with the 61.8% Fibonacci retracement level at 0.0026 BTC. At the same time there were two clean rejections; bounce off the 50 Exponential Moving Average and bounce off the uptrend trendline. These are marked on the chart by red arrows down.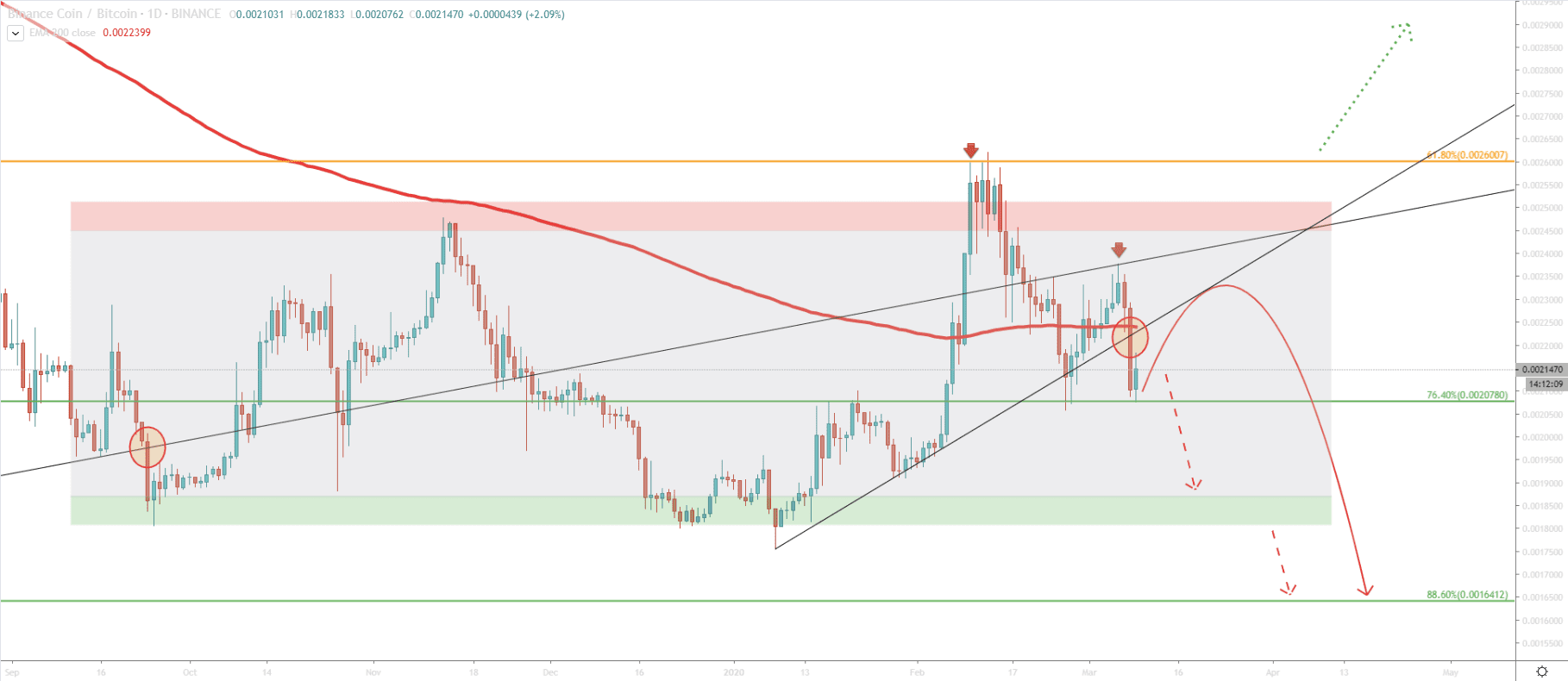 If we look closer, on a daily chart, yet another uptrend trendline was broken. But, current price action shows, that BNB/BTC is attempting to form a double bottom at 76.4% Fibonacci retracement level, which is 0.0020780 BTC. This could result in a price pull back up, although the overall tendency seems to be down.
It seems that the consolidation phase had been initiated back on September 24, where long term uptrend trendline was broken. This tendency might continue, and considering price action on a Weekly chart, BNB/BTC is likely to correct down, towards 0.001850 support area. If that area will be penetrated, a big selloff could be triggered. In this case, BNB/BTC can go down to 88.6% Fibonacci level at 0.0016412 BTC. A breakout below 88.6% support could push the price much lower.
Bias: Bearish while below 0.00260
Potential Resistance Zone: 0.00220 – 0.00240
Potential Targets: 0.00180, 0.00165
Have a profitable trading!