Hello traders! I would like to bring your attention to the price of Bitcoin. We all know what kind of situation on the market today. Markets are bleeding and no one knows what is next. While it seems like the beginning of a massive financial crisis people are panicking and we can see that because of the panic selloff. 
Everything is in red, even the Gold, which did feel confident at first, has dropped by nearly 15% during the past 5 days.
The Bitcoin price is also struggling to show any green numbers, the price fell substantially, by a huge 52% in the past 5 days. This is crazy and most didn't expect it to happen that fast.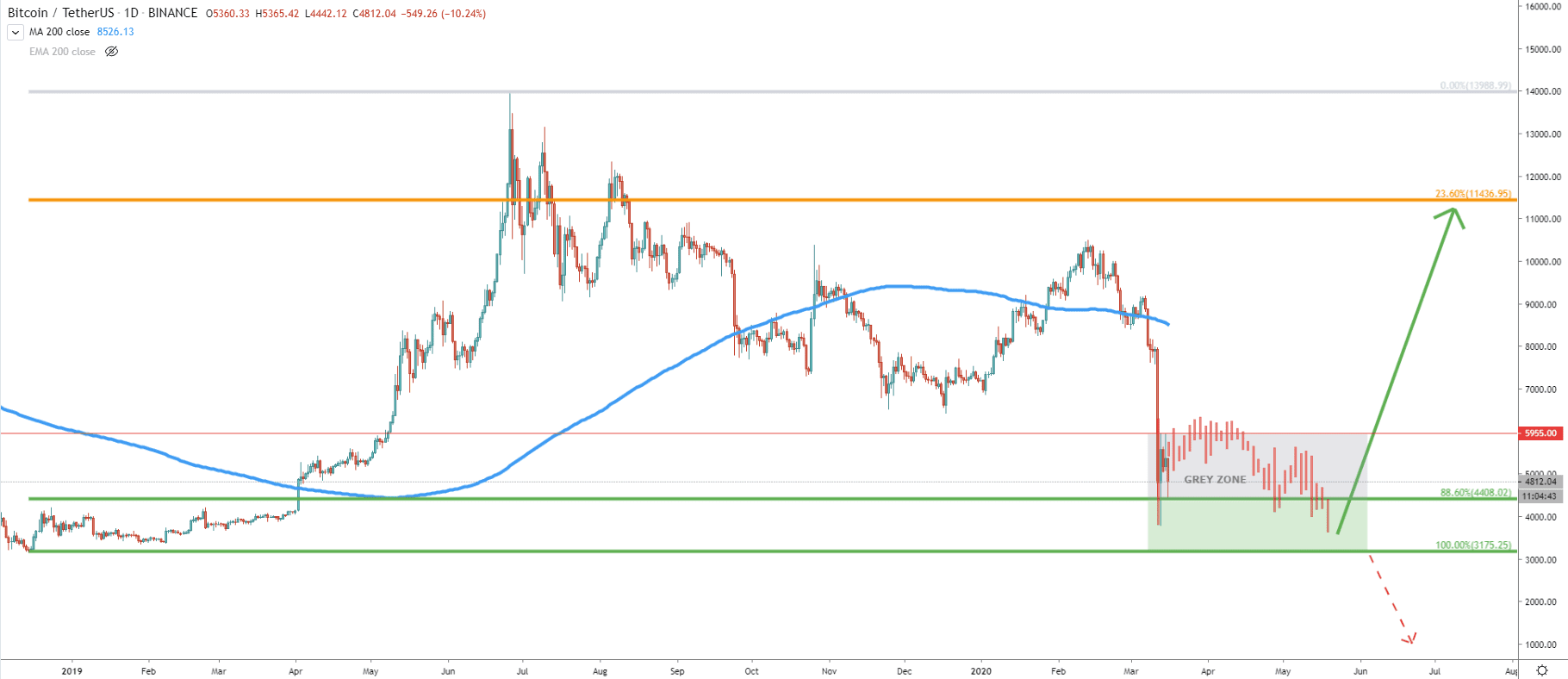 The Bitcoin is new digital money and it has all the potential to survive the current crisis. Yes, the price has dropped significantly, but on the other hand, many long term investors were waiting for a good buying opportunity. 
Based on the previous levels of support, there is a strong demand zone between $3175 and $4400. BTC/USD did enter that zone for a very short period of time and currently is trading at $4700 area. 
It could be providing an opportunity of a lifetime during the next few weeks. And if BTC will stay above $3k psychological support, investors should be rewarded for their patience in the long run. Especially considering the upcoming Bitcoin halving!
Currently, price can initiate a consolidation phase and there could be a wide range trading between $3k and $6k areas. Perhaps the confirmation of the uptrend would be Daily, Weekly and perhaps Monthly price close above the $6000. Therefore, for now it is risky to buy BTC, although this could be the time when institutions are starting to get in. 
On the downside, Daily break and close below $3780 recent low, would invalidate bullish outlook, and BTC/USD could, for a very short time, go below $1000.
Bias: Strongly bearish while below $6000
Potential Support  Zone: $3175 – 6000
Potential Targets: $11400
Have a profitable trading!