Good day traders! The CAD/CHF has reached all-time lows but might be forming an important bottom which could lead to a long-term trend to the upside once completed.
Prior to the current lows, price has been stuck in a consolidation phase from 2015 to October 2019, which looks a lot like a triangle pattern. These patterns are considered to be terminal in nature, especially when they take a long time to complete, meaning that they tend to appear just before the final wave of a trend.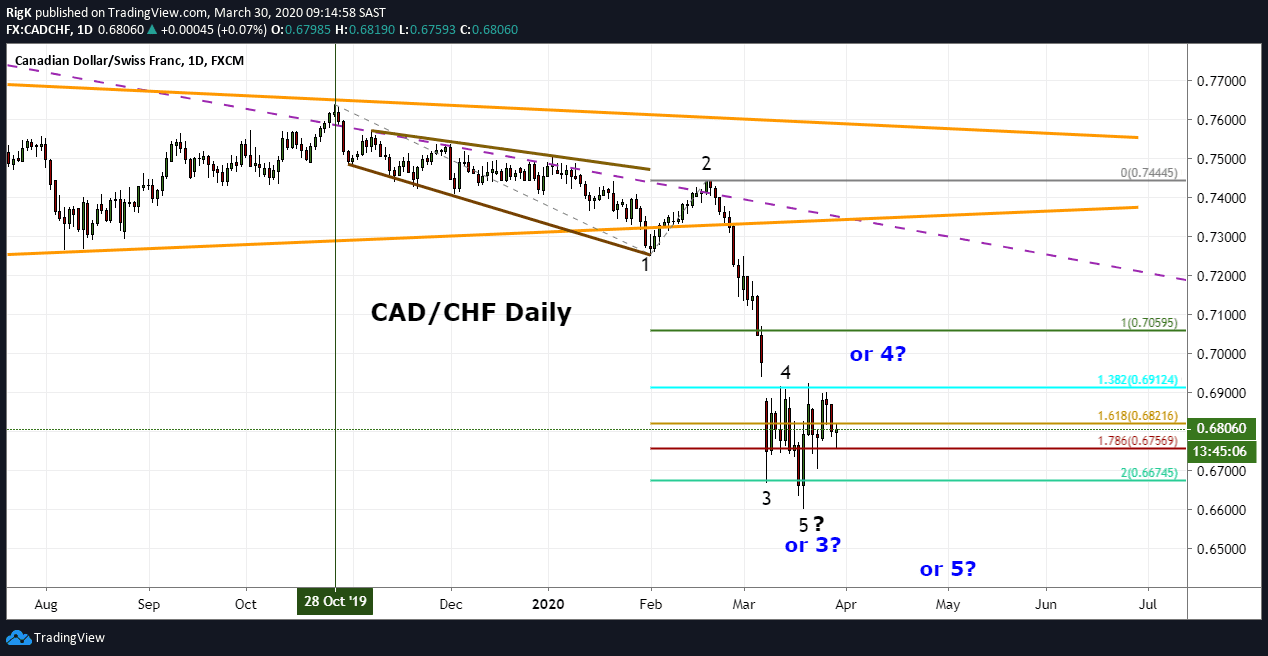 The high back in October 2019, in my opinion, was the end of the long-term consolidation phase and CAD/CHF has since dropped lower in either 5 waves, or is correcting within the 4th wave now, with a final low to follow later.
Conclusion
Important turning points can sometimes take a while to complete before a change in trend occurs and this might be the case for CAD/CHF. If a new trend to the upside does eventually establish itself, then we can attempt to get into long positions later, but for now I will have to be patient and wait for important previous price structures to be broken before any trades can be planned.
Bias: Bullish
Until next time, have a great day and stay safe!
Richard Krugel