Hello traders! I'd like to start by sharing with you one of the trade ideas posted on our Discord channel as well as the Facebook group.
The idea was that CAD/CHF will drop significantly, due to the overall Swiss Franc strength. Above you can see the result of this idea.
It was just a perfect trade setup and today take profit has been reached! But let's have a look where price could be bottoming out.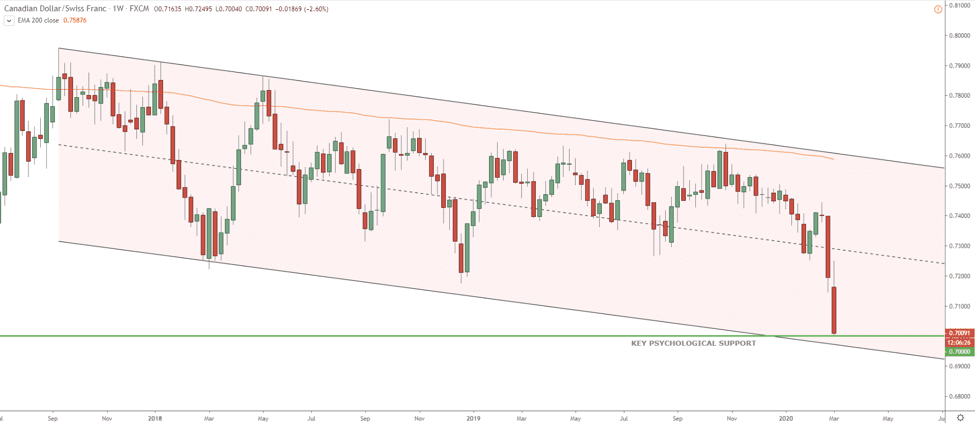 On the weekly chart, CAD/CHF is approaching the bottom of the descending channel, which should provide strong support for the price. At the same time, the pair is approaching 0.7000 psychological support and it will be important to see weekly close. If it manages to close above this price, it is likely we might see a trend reversal.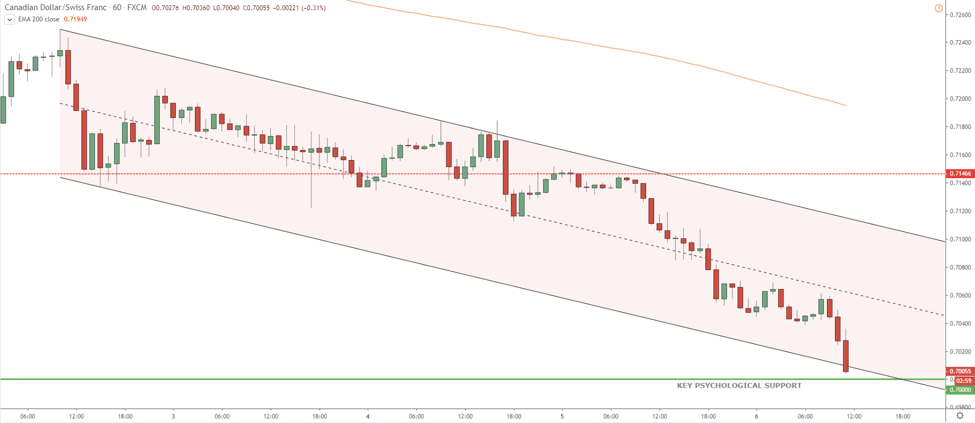 What is interesting is that on the 1H chart price has already reached the bottom of the descending channel and very close to 0.7000 support. I think we can expect a "stop-loss kick out" move by the pair, where spike below 0.7000 support will be produced. And as has been mentioned before, we need to see a weekly close in order to have more clues on further price direction.
Bias: Strongly bearish while below 0.7070
Potential Support Zone: 0.7000 – 0.6950
Potential Targets: Unclear
Have a profitable trading!