Good day traders! The CAD/JPY experienced a massive sell-off this year and has found some support at a lower channel line. Price has also broken below a previous set of lows that were formed during 2016.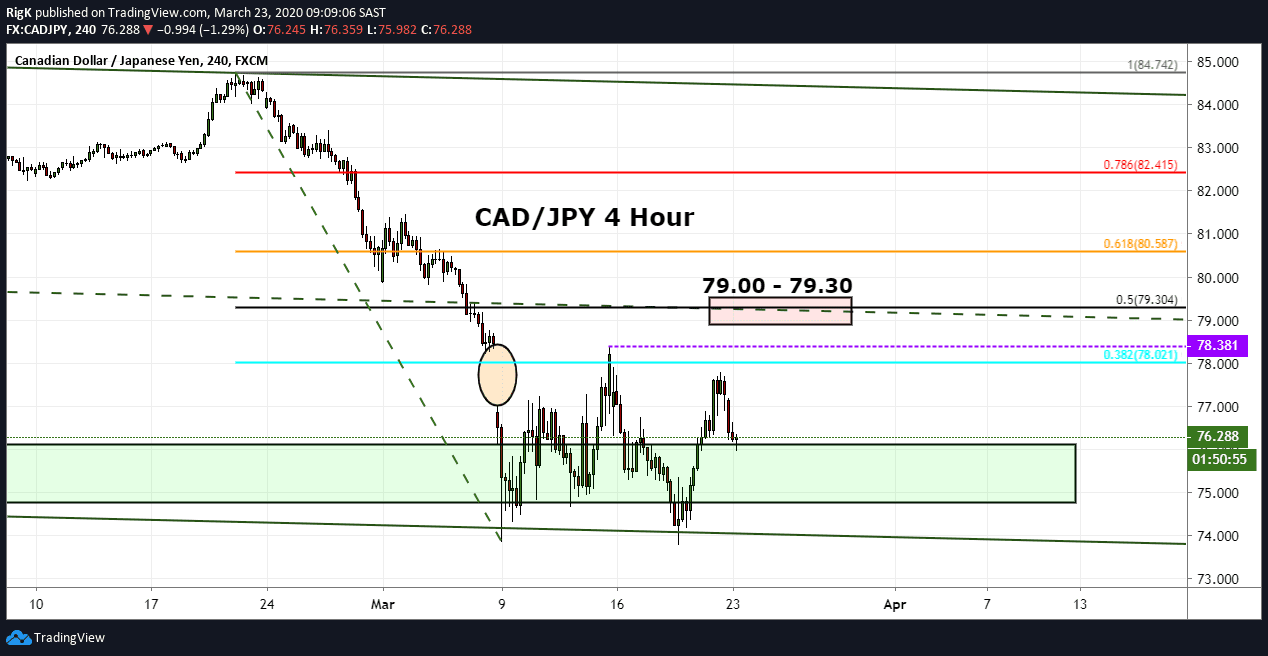 Since the first low on the 9th of March, price traded higher and filled a gap that was left behind on the 8th of March. Price then retested the previous low creating a double bottom. It is possible that we might be seeing an incomplete correction to the upside and if price breaks above the previous peak at 78.38, then resistance might turn price lower again around the 79.00 price level.
Another possibility might be that the CAD/JPY is stuck in a larger bottoming pattern and if price finds support around the previous two lows and turns higher again, then a triple bottom pattern could signal the end of this strong decline.
Conclusion
My bias for now remains bearish and I'm viewing the current price action as corrective, but I will be watching what price does if it reaches the previous two lows around the 74.00 level. Should support come in at the previous two lows, then a triple bottom could materialize but if price breaks below those lows, then we could see a much deeper decline.
More updates to follow.
Bias: Bearish after a correction.
Targets: 74.00
Until next time, have a great day and stay safe!
Richard Krugel